x
Welcome to Eat Your Books!
If you are new here, you may want to learn a little more about how this site works. Eat Your Books has indexed recipes from leading cookbooks and magazines as well recipes from the best food websites and blogs.
Become a member and you can create your own personal 'Bookshelf'. Imagine having a single searchable index of all your recipes – both digital and print!
Reviews about this site
Language

English

Countries

United States
Publishers Text
Gina Homolka is the author, recipe developer, and photographer of Skinnytaste, which features low fat, family-friendly, healthy recipes. She started Skinnytaste back in 2008 in an attempt to help her stay healthy, experiment with creating skinny recipes, and marry her two passions of food and photography.
On Skinnytaste, you'll find healthy dishes that don't sacrifice any of the flavor that can be found in their full-fat origins. Gina knows all the food she prepares for Skinnytaste is tasty and satisfying, because after all, this is the same food she cooks on a daily basis for her friends and family, and they are some of her toughest critics!
Skinnytaste recipes have been featured on sites such as Glamour.com, Gourmet Live, The Kitchn, Finecooking.com, Fitness Magazine, More Magazine, Country Living, and was the winner of the SHAPE Magazine Best Healthy Eating Blogs 2011, The Homies: Best Home Cooking Blog for 2011. Gina was born and raised in the suburbs of Long Island, NY.
Other cookbooks by this author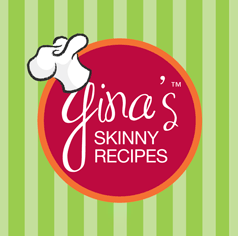 Categories