x
Welcome to Eat Your Books!
If you are new here, you may want to learn a little more about how this site works. Eat Your Books has indexed recipes from leading cookbooks and magazines as well recipes from the best food websites and blogs.
Become a member and you can create your own personal 'Bookshelf'. Imagine having a single searchable index of all your recipes – both digital and print!
Nancy Silverton's Pastries: From The La Brea Bakery by Nancy Silverton and Teri Gelber
Reviews about this book
Reviews about Recipes in this Book
ISBN 10

0375501932

ISBN 13

9780375501937

Published

Nov 01 2000

Format

Hardcover

Language

English

Countries

United States

Publisher

Random House USA Inc

Imprint

Random House USA Inc
Publishers Text
When Nancy Silverton decided to add sweets to La Brea Bakery's repertoire of artisanal breads, she knew they couldn't be just any sweets. She bakes delicious, rustic pastries that perfectly complement her hearty, country-style bread and that have people lining up morning after morning.


In this book, Nancy shares her passion and expertise in over 150 simple yet thorough recipes of her most scrumptious favorites.


She demystifies doughnuts and guides us through delicious cobblers, scones, muffins, cookies and sinful chocolate confections. She offers a rich array of cakes for all tastes, tarts for all seasons, and savories for those wanting to give their sweet tooth a break. And she also leads us to mastery of the classic pastry doughs: the quick and rich babka, the fine-textured traditional brioche, the famous and flexible croissant, and the pièce de résistance: puff pastry.


An important book from one of the most revered figures in the baking world, this book will most certainly prove to be another Silverton classic.
Other cookbooks by this author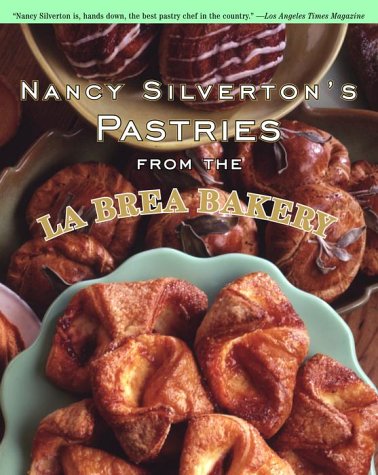 Categories