x
Welcome to Eat Your Books!
If you are new here, you may want to learn a little more about how this site works. Eat Your Books has indexed recipes from leading cookbooks and magazines as well recipes from the best food websites and blogs.
Become a member and you can create your own personal 'Bookshelf'. Imagine having a single searchable index of all your recipes – both digital and print!
The Seventh Daughter: My Culinary Journey from Beijing to San Francisco by Cecilia Chiang and Lisa Weiss
Reviews about this book
ISBN 10

1580088228

ISBN 13

9781580088220

Published

Oct 01 2007

Format

Hardcover

Page Count

256

Language

English

Countries

United States

Publisher

Ten Speed Press

Imprint

Ten Speed Press
Publishers Text
A pioneer in the food world, Cecilia Chiang introduced Americans to authentic northern Chinese cuisine at her San Francisco restaurant, the Mandarin, in 1961, earning the adoration of generations of diners, including local luminaries such as Marion Cunningham, Ruth Reichl, and Chuck Williams. In The Seventh Daughter, Chiang presents a classic collection of recipes framed by her gripping life's story. Beginning with her account of a privileged childhood in 1920s and 1930s Beijing, Chiang chronicles a 1,000-mile trek on foot in the wake of the Japanese occupation, her arrival in San Francisco, and her transformation from accidental restaurateur to culinary pioneer. The book's recipes feature cherished childhood dishes and definitive Mandarin classics, while showcasing Cecilia's purist approach to authentic Chinese home cooking.

The signature recipes and extraordinary story of Cecilia Chiang, the grande dame of Chinese cooking in America.

Includes more than 80 recipes, 20 full-color styled food photographs, and archival photography from Chiang's private collection.

Recipes feature in-depth notes on sourcing ingredients and tips on simplifying the recipes.

Features menus for putting together Chinese banquets and dinners at home.
Other cookbooks by this author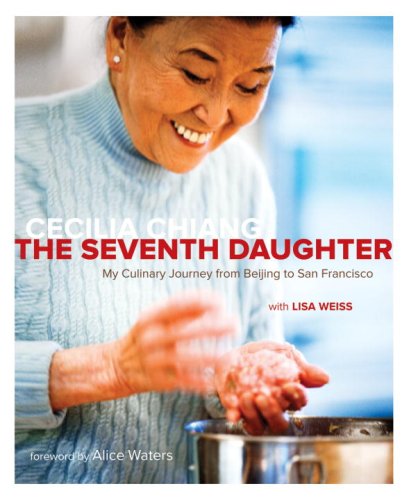 Categories