»
»
The Middle Eastern Kitchen: A Book of Essential Ingredients with Over 150 Authentic Recipes
x
Welcome to Eat Your Books!
If you are new here, you may want to learn a little more about how this site works. Eat Your Books has indexed recipes from leading cookbooks and magazines as well recipes from the best food websites and blogs.
Become a member and you can create your own personal 'Bookshelf'. Imagine having a single searchable index of all your recipes – both digital and print!
The Middle Eastern Kitchen: A Book of Essential Ingredients with Over 150 Authentic Recipes by Ghillie Basan
This book has not been indexed yet...
Reviews about this book
ISBN 10

1856263533

ISBN 13

9781856263535

Published

Oct 25 2001

Format

Hardcover

Language

English

Countries

United Kingdom

Publisher

Kyle Cathie

Imprint

Kyle Cathie
Publishers Text
"Exotic" ingredients are now available all year round, not only from specialist stores, but also from our local supermarkets. This title introduces the reader to all the ingredients (from chickpeas and pomegranates to lesser-known ones such as sheep's tail fat, orchid root and melokhia) used in the cuisines of the Middle East. Each ingredient is described in detail - its appearance and taste, how it grows or is manufactured, culinary and medicinal uses - and is supported by at least two recipes to demonstrate its versatility. The title is illustrated with ingredient cut-outs, location pictures from across the Middle East and mouth-watering recipe photographs.
Other cookbooks by this author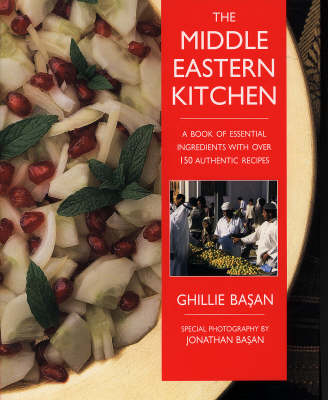 Categories