x
Welcome to Eat Your Books!
If you are new here, you may want to learn a little more about how this site works. Eat Your Books has indexed recipes from leading cookbooks and magazines as well recipes from the best food websites and blogs.
Become a member and you can create your own personal 'Bookshelf'. Imagine having a single searchable index of all your recipes – both digital and print!
How to be Her Kitchen Love God: "Cosmopolitan" Cookbook for Men by Anna Maxted and Karen Collier
This book has not been indexed yet...
Reviews about this book
ISBN 10

072254037X

ISBN 13

9780722540374

Published

Nov 06 2000

Format

Paperback

Language

English

Countries

United Kingdom

Publisher

HarperCollins Publishers

Imprint

Thorsons
Publishers Text
Sections include: Cooking to Seduce, The Morning After, Cooking for Your Parents, A Night with the Lads, Make-up Meals (To Woo You After You've Had a Row) and desserts.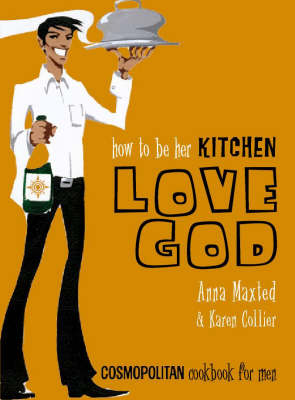 Categories