x
Welcome to Eat Your Books!
If you are new here, you may want to learn a little more about how this site works. Eat Your Books has indexed recipes from leading cookbooks and magazines as well recipes from the best food websites and blogs.
Become a member and you can create your own personal 'Bookshelf'. Imagine having a single searchable index of all your recipes – both digital and print!
This book has not been indexed yet...
Reviews about this book
ISBN 10

1558671420

ISBN 13

9781558671423

Published

Dec 12 1996

Format

Paperback

Language

English

Countries

United States

Publisher

Bristol Publishing Enterprises Inc.,U.S.

Imprint

Bristol Publishing Enterprises Inc.,U.S.
Publishers Text
Infusing oils and vinegars with marvellous, intricate flavours is uncomplicated and continues to grow in popularity. Whether you have already chartered the process, or if it is a new adventure, you will find this collection of recipes an indispensable resource. Infused oils and vinegars can enhance salad dressings, marinades, vinaigrettes, condiments, sautees, stir-fries, roasts, stews, soups and baked goods. The possibilities are endless. All that's required to get started is a good source for quality ingredients, a selection of basic oils and vinegars, and a few sterilised glass bottles and jars. Let these recipes be the basis for developing your own flavours.
Other cookbooks by this author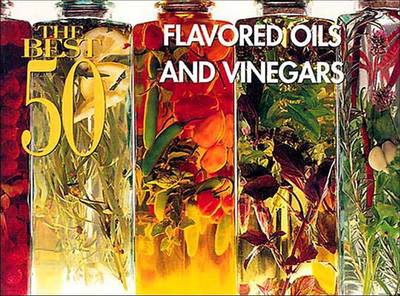 Categories