»
»
Mary Berry's Kitchen Favourites: Informal Everyday Recipes for Family and Friends
x
Welcome to Eat Your Books!
If you are new here, you may want to learn a little more about how this site works. Eat Your Books has indexed recipes from leading cookbooks and magazines as well recipes from the best food websites and blogs.
Become a member and you can create your own personal 'Bookshelf'. Imagine having a single searchable index of all your recipes – both digital and print!
Mary Berry's Kitchen Favourites: Informal Everyday Recipes for Family and Friends by Mary Berry
This book has not been indexed yet...
Reviews about this book
ISBN 10

1405320796

ISBN 13

9781405320795

Published

Jun 07 2007

Format

Hardcover

Language

English

Countries

United Kingdom

Publisher

Penguin Books Ltd

Imprint

Dorling Kindersley Publishers Ltd
Publishers Text
No time to cook? Want to whip up magic on a plate for your family in half an hour or less? Get cooking with one of the best-known cookery writers in the UK, Mary Berry. Whether you fancy soups, desserts or a delicious beef stroganoff; serve up 140 mouth-watering meals in minutes with these easy-to-follow recipes. Tips on variations, substitutions and Mary's know-how make dishes as easy to prepare as possible. Ideal when you're always on the go - you can have delicious family favourites from Mary Berry on the table in no time.
Other cookbooks by this author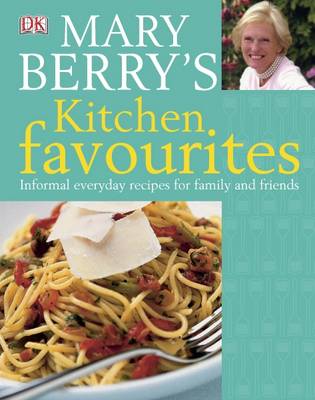 Categories