x
Welcome to Eat Your Books!
If you are new here, you may want to learn a little more about how this site works. Eat Your Books has indexed recipes from leading cookbooks and magazines as well recipes from the best food websites and blogs.
Become a member and you can create your own personal 'Bookshelf'. Imagine having a single searchable index of all your recipes – both digital and print!
This book has not been indexed yet...
Reviews about this book
ISBN 10

081182120X

ISBN 13

9780811821209

Published

Nov 11 1999

Format

Paperback

Language

English

Countries

United States

Publisher

Chronicle Books

Imprint

Chronicle Books
Publishers Text
Eggs never went out of fashion among good cooks, and now with good news on the health front they're back in high style. Souffles and frittatas are all the rage on elegant menus across the country, from the French Laundry in Yountville to the Union Square Cafe in New York, and omelettes are a must for any refined brunch or light summer supper. This classic triad of egg dishes is the cook's secret weapon - marvelously versatile, fast, and easy to whip up, yet certain to evoke sighs of rapture and awe in your guests. Here Lou Pappas shows how easy it is to master these ethereal creations and bring delight to your table at breakfast, lunch, or dinner.
Other cookbooks by this author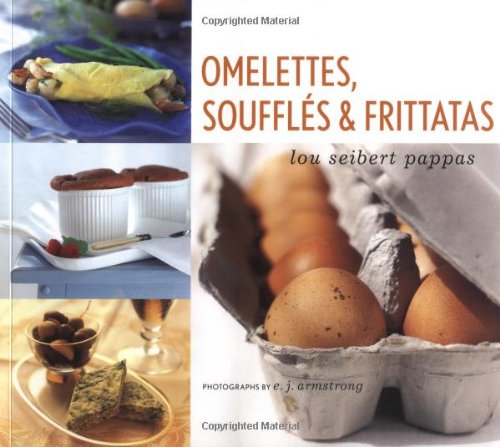 Categories