x
Welcome to Eat Your Books!
If you are new here, you may want to learn a little more about how this site works. Eat Your Books has indexed recipes from leading cookbooks and magazines as well recipes from the best food websites and blogs.
Become a member and you can create your own personal 'Bookshelf'. Imagine having a single searchable index of all your recipes – both digital and print!
canned tomatoes
cumin seeds
garlic
ginger
ground cayenne pepper
ground cinnamon
ground cloves
ground coriander
ground cumin
lentils
maple syrup
mustard seeds
onions
potatoes
smoked paprika
turmeric
bay leaves
vegetable broth
canned pumpkin puree
Always check the publication for a full list of ingredients. An Eat Your Books index lists the main ingredients and does not include 'store-cupboard ingredients' (salt, pepper, oil, flour, etc.).
Reviews about this recipe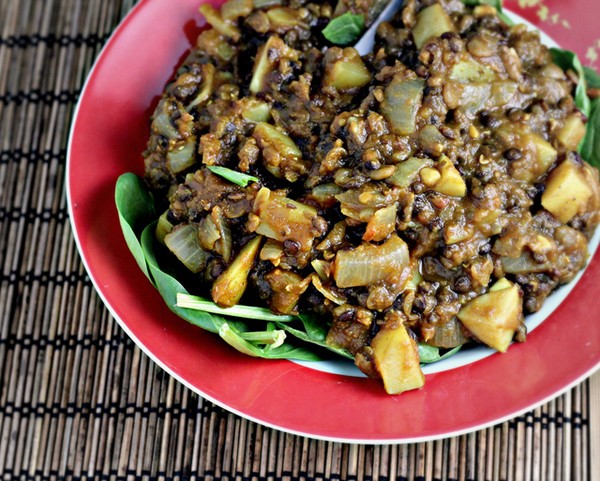 + View Larger
Categories