x
Welcome to Eat Your Books!
If you are new here, you may want to learn a little more about how this site works. Eat Your Books has indexed recipes from leading cookbooks and magazines as well recipes from the best food websites and blogs.
Become a member and you can create your own personal 'Bookshelf'. Imagine having a single searchable index of all your recipes – both digital and print!
100% whole grain Caprese ravioli from

Texanerin Baking

by Erin Dooner
whole spelt flour
Parmesan cheese
basil
basil pesto
roasted tomatoes
mozzarella balls
Where's the full recipe - why can I only see the ingredients?
Always check the publication for a full list of ingredients. An Eat Your Books index lists the main ingredients and does not include 'store-cupboard ingredients' (salt, pepper, oil, flour, etc.) - unless called for in significant quantity.
Reviews about this recipe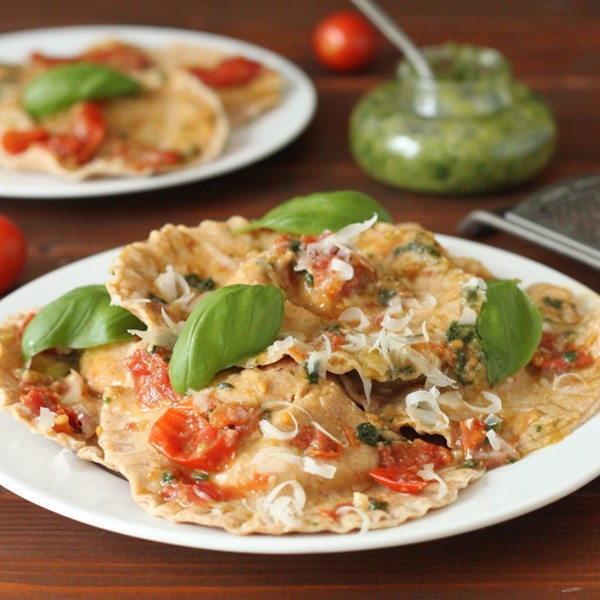 + View Larger
Categories
Member Indexed ✔
This recipe has been indexed by an Eat Your Books Member.