Who's easy now?
April 22, 2013 by Susie
Here's the quote that caused the trouble, from a recent story I wrote about preserved lemons: "Preserved lemons can take a month – certainly not less than two weeks. By that time, I've put aside my North African cookbooks and I'm on to an easy French or Hunan cookbook, or a book that's all about ice cream or pickles." [emphases added].
One commenter took exception. "Easy? Clearly, this gal has never tackled too many French cookbooks." This prompted a smile. Oh, if only she knew how many French cookbooks I've tackled!
But the comment made me think. Of course, what I had been referring to was the category "easy French", which is a newish one – books like The Little Paris Kitchen and last year's The Bonne Femme Cookbook. But "easy French" is still a contradiction in terms for much of the cookbook-buying public. Unlike, say, "easy Italian," "easy French" still seems to protest too much.
So what cuisines do people consider genuinely easy? Well, I think Italian qualifies, unless maybe you're making the timpano from Big Night (1996). Every time you throw together a pasta, you sort of feel like it's Italian, the same way that when you throw together a stir-fry, a lot of the time you sort of feel like it's Chinese. That makes Italian and Chinese feel like easy cuisines, even though we all know that in a million delicious ways, they can both be really difficult.
But there are a few other nationalities that are making the big bid for "easy" these days. "Easy Thai," for example. With the widespread availability of Thai curry pastes, a lot of cooks are willing to buy into to the idea that Thai food can be a 30-minutes in-a-hurry on-a-weeknight kind of meal. Then there's "Easy Mexican," which has historically been a harder sell than "Easy Tex-Mex". Just look at Rick Bayless's books. Whereas Rick Bayless' Mexican Kitchen was a tribute to authenticity–chiles roasted and soaked and ground in a stone mortar and all–his later books have gone from cooking one plate at a time to cooking with teens to cooking weeknights to just plain partying with dips and cocktails. And "Easy Indian"! I guess as soon as McCormick started marketing garam masala, that was a foregone conclusion.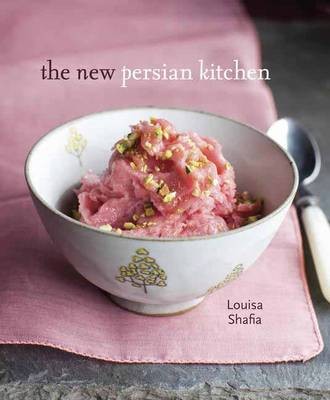 There's even a sort of easy Persian cookbook coming up, I've noticed. There's a cuisine whose cookbooks have been the opposite of easy for many years. (As usual, I blame it on the grandmothers. Any country whose grandmothers cook harder than Iron Chef – I'm looking at you, France! and Burma! and Venezuela! – is not an automatic contender for the "easy" category)
What is it that drives a cuisine in the "easy" direction rather than the "authentic" direction (the way regional Italian cookbooks were in the 80's, the way Southern books were a decade ago, the way Japanese cookbooks seem to be going now)? Maybe it's the mood of the country (or its cooks). Maybe it's the accessibility of the ingredients? I don't know – and I wouldn't want to have to choose between "easy" and "authentic". As far as I'm concerned, it's a big world, and it takes all kinds, both the Easy and the Not So.
Seen anything interesting?
Let us know
& we'll share it!