Cookbook giveaway – The Italian Vegetable Cookbook
March 23, 2014 by Darcie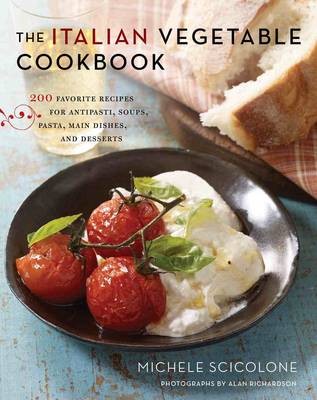 Michele Scicolone has authored several cookbooks, most focusing on the foods of Italy and ranging from antipasti to desserts. The prolific author's latest effort is The Italian Vegetable Cookbook: 200 Favorite Recipes for Antipasti, Soups, Pasta, Main Dishes, and Desserts. We're delighted to offer five copies of the book.
You can read about Michele's love of vegetables and how they inspired this cookbook.
To win a copy, just answer the following question: which vegetable that you associate with Italy is your favorite?
Additional rules are:
Please make certain you have signed in to the EYB website (you don't have to be a paid member). This ensures that we have your email address and can get in contact with you.
The giveaway will expire in 4 weeks on April 19, 2014.
This contest is now closed. The 5 lucky winners, selected by random number generator are Clare1, deucemom, JanScholl, gjelizabeth, and michelle1009.
Seen anything interesting?
Let us know
& we'll share it!