Cookbook giveaway – Delancey
May 23, 2014 by Darcie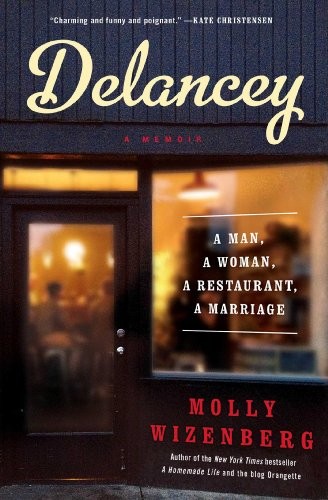 Molly Wizenberg's popular blog Orangette is a favorite of many EYB members. Her first book, A Homemade Life, also graces plenty of EYB Bookshelves. Now Molly has a new book, Delancey, which is a autobiographical work that chronicles the opening of the restaurant she co-owns with her husband, and the stress that opening had on her marriage.
We're delighted to offer two copies of this cookbook to contest winners.
You can read an excerpt from the first chapter of Delancey on our blog.
For your chance to win a copy, just answer the following question: What is your favorite recipe from the Orangette blog?
Additional rules are:
Please make certain you have signed in to the EYB website (you don't have to be a paid member). This ensures that we have your email address and can get in contact with you.
The giveaway will expire in 4 weeks on June 20, 2014.
This contest is now closed. The two lucky winners, selected by random number generator, are sgp and LeePicard.