Get out your bundt pans
November 15, 2014 by Darcie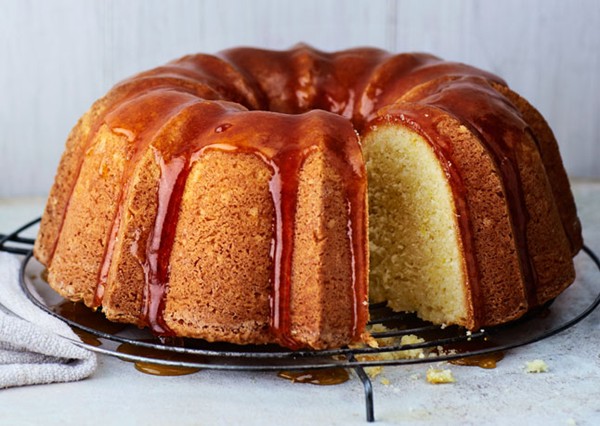 Today is National Bundt Day in the United States. Although cakes baked in ring shapes have been around for centuries, Bundt cakes got a boost after Minnesota-based cookware manufacturer Nordic Ware trademarked the name "Bundt" and began producing the pans from cast aluminum. The pan was nearly a flop until 1966, when the "Tunnel of Fudge" cake, baked in a Bundt pan, won the Pillsbury Bake-Off.
The Bundt cake can trace its origins in part from rich European cakes called Gugelhupf (or Gugelhopf), which were popular among Jewish communities in north central Europe. In the northern part of Germany, Gugelhupf is called Bundkuchen, a name formed by joining the words Kuchen (cake) and Bund. There is some dispute on the significance of the word bund. It translates variously as band, bundle, or bond (as in alliance).
Some scholars think the term refers to the way the dough is bundled around the tubed center of the pan, while others feel it describes the banded appearance given to the cake by the fluted sides of the pan, similar to a bundle of wheat. A third opinion is "that Bund instead refers to a group of people, and that Bundkuchen is so called because of its suitability for parties and gatherings." NordicWare added the "t" to Bund to get a trademark, and to celebrate the 60th anniversary of the pan in 2006, the company designated November 15 as National Bundt Day.
You can find several books featuring bundt cakes and bundt cake recipes galore in the EYB Library. Here are some of the most popular:
What's your favorite bundt?