Cookbook giveaway – Mrs. Wheelbarrow's Practical Pantry
November 3, 2014 by Darcie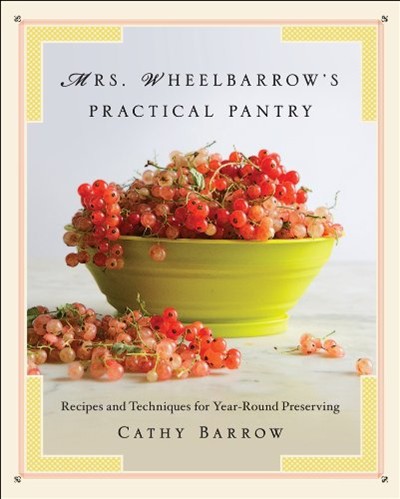 Blogger Cathy Barrow focuses on food preservation which naturally leads to maintaining a "practical pantry." She's just released her first cookbook, Mrs. Wheelbarrow's Practical Pantry. You can learn more about Cathy's favorite cookbooks in our author interview.
We're delighted to offer four copies of Cathy's book to EYB Members. Click on the contest below to view all of the entry options. One of the options is to answer this question in the comments:
Which unusual food can always be found in your pantry?
Please note that you must enter the comment after signing into Rafflecopter or your entry won't be counted. The contest ends December 1, 2014.