April 2014 cookbook roundup
April 28, 2014 by Susie
Every month Susie Chang reviews new cookbook releases and notes trends in the United States. And she may also occasionally throw in a review of a "not-quite cookbook." And for our non-U.S. members, Jane and Fiona provide similar reviews for new Canada, U.K., Australia, and New Zealand releases.
US
Isn't it funny how warm weather can have different effects on different cooks? For some, it means eating more vegetables because you're out in the garden and the farmer's market is open again. For others, it means eating a whole lot of meat because it's time to light the grill. But for everybody, it means the prospect of more leisurely, sunlit evening meals, some even taken outside and some with company.
Wine With Food: Pairing Notes and Recipes from the New York Times by Eric Asimov and Florence Fabricant: Despite its modest title, a fairly ambitious reference collected from the Times archives.
The Essential New York Times Grilling Cookbook: More Than 100 Years of Sizzling Food Writing and Recipes by Peter Kaminsky and Mark Bittman: Waiting for the first Bittman book of the year? Well, here it is, pulled together with columnist and cookbook collaborator Kaminsky.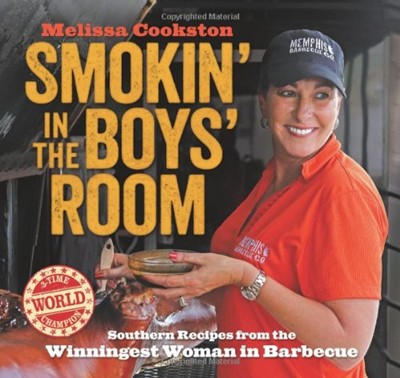 Smokin' in the Boys' Room: Southern Recipes from the Winningest Woman in Barbecue by Melissa Cookston: A barbecue diva's recipes for championship in a man's world.
Marinades: The Quick-Fix Way to Turn Everyday Food Into Exceptional Fare, with 400 Recipes by Lucy Vaserfirer: A small but exceptionally useful single-subject offering.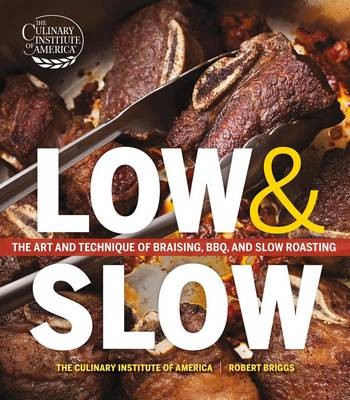 Low and Slow: The Art and Technique of Braising, BBQ, and Slow Roasting by The Culinary Institute of America and Robert Briggs: A slow-cooking, cold-weather book coming out in spring – because it's got barbecue (cookspeak for "someone else tended a fire for hours so I could eat this amazing meat").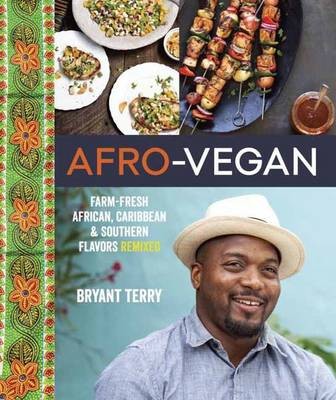 Afro-Vegan by Bryant Terry: The star chef & food activist spices it up for vegans, mixing African, Caribbean and Southern ingredients and recipes.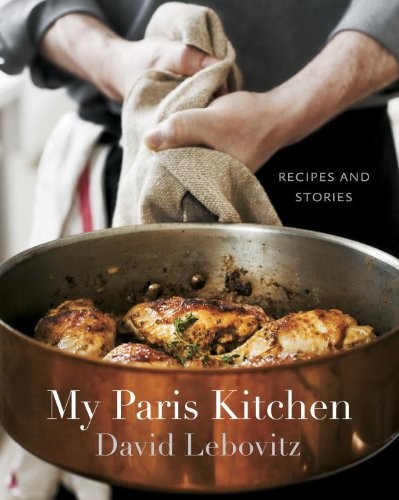 My Paris Kitchen: Recipes and Stories by David Lebovitz: The latest Ode to France, from a veteran author whose recipes have a track record of working. (Don't forget to read our interview with David Lebovitz and enter our contest for a chance to win this book!)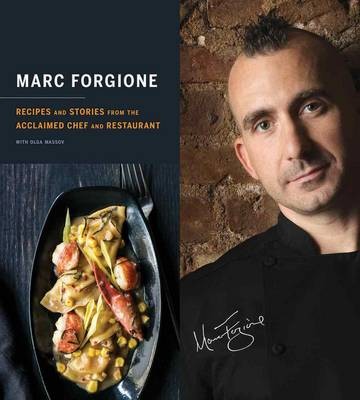 Marc Forgione: Recipes and Stories from the Acclaimed Chef and Restaurant by Marc Forgione and Olga Massov: Restaurant books seem to finally be on the decline, but here's an old-school contribution from an old-school chef.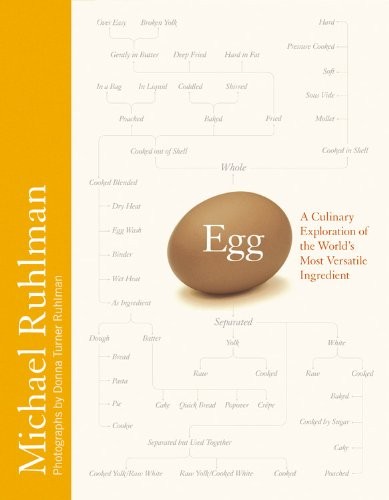 Egg by Michael Ruhlman: In this innovative cookbook, James Beard award-winning author Michael Ruhlman explains why the egg is the key to the craft of cooking.
Read our interview with Michael Ruhlman and enter to win one of 3 copies of the book in our contest.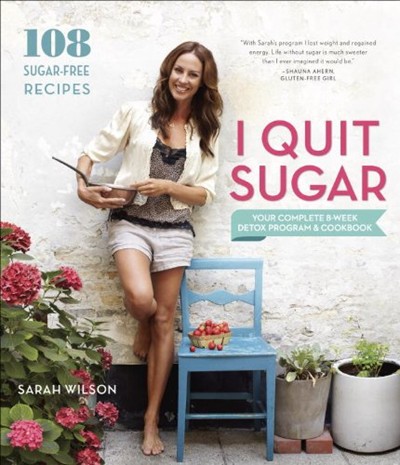 I Quit Sugar by Sarah Wilson: An 8 week meal plan to help you overcome sugar cravings and return your body to health.
Read our interview with Sarah Wilson and enter to win one of 4 copies of the book in our contest.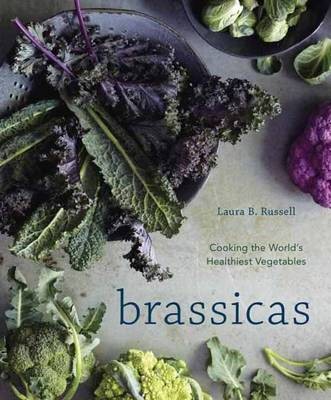 Brassicas: Cooking the World's Healthiest Vegetables: Kale, Cauliflower, Broccoli, Brussels Sprouts and More by Laura B. Russell and Rebecca Katz: Did you know kale has become so popular there's a seed shortage this year? Fortunately, here are lots of alternatives from the same plant family.
Vegetarian for a New Generation: Seasonal Vegetable Dishes for Vegetarians, Vegans, and the Rest of Us by Liana Krissoff and Rinne Allen and
The Simple Art of Vegetarian Cooking by Martha Rose Shulman: Going head to head with Deborah Madison's re-issue of Vegetarian Cooking for Everyone are two more volumes, nicely designed but somewhat more selective.
The Complete Cooking For Two Cookbook by Editors at America's Test Kitchen: Marketed to newlyweds, it's a volume primarily for cooks who are just getting started.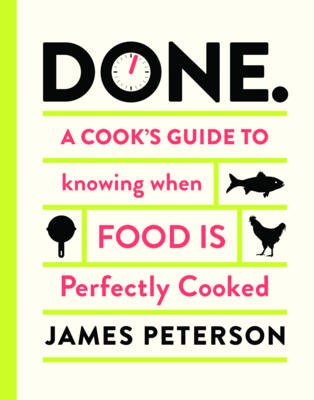 Done: A Cook's Guide to Knowing When Food Is Perfectly Cooked by James Peterson: One of those immensely appealing little gift books for when you're feeling insecure.
Scoop Adventures: The Best Ice Cream of the 50 States by Lindsay Clendaniel: Here are ice creams from the best creameries across the United States – but you don't have to travel because the recipes have been adapted for the home kitchen.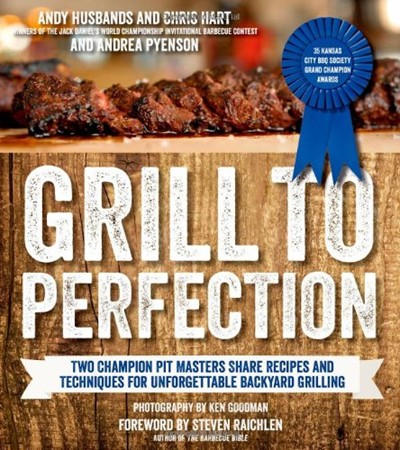 Grill to Perfection by Andy Husbands and Chris Hart: Two barbecue champions come up with new flavors – both American and international.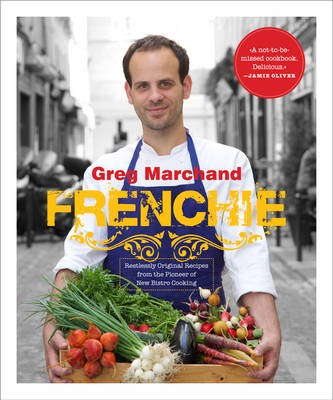 Frenchie by Greg Marchand: The author spent 12 years cooking around the world – he incorporates what he picked up with the classic French techniques he learned at culinary school n the dishes he creates at his bistro in Paris.
Lunch at the Shop by Peter Miller: An ode to taking some time out in the middle of the day to enjoy your food. At his bookshop in Seattle, Peter and his staff stop every day to eat lunch together – and they make the lunch without a formal kitchen.
Tupelo Honey Cafe: New Southern Flavors From the Blue Ridge Mountains by Elizabeth Sims and Chef Brian Sonoskus: The second cookbook from the iconic restaurant in Asheville, North Carolina. Each recipe tells a story about the traditions, inspiration and history of the southern mountains, using the Blue Ridge Parkway, a 469-mile National Scenic By-way as a narrative jumping-off point.
First Prize Pies by Allison Kave: From a made-to-order pie business in New York, this book serves up 52 weeks of seasonal and eclectic pastries in an interesting "pie-a-week" format.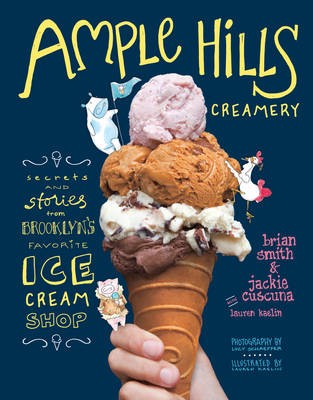 Ample Hills Creamery by Brian Smith, Jackie Cuscuna, and Lauren Kaelin: Ample Hills in Brooklyn goes through at least 50 gallons of its signature Salted Crack Caramel every week. The book features that plus 75 other sought-after recipes.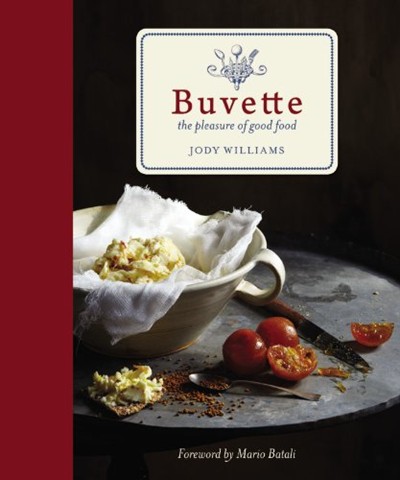 Buvette by Jody Williams: The owner and chef of the celebrated New York restaurant shows the home cook how to create casual, polished meals, a combination of Italian and French bistro cooking, without spending a lot of money or time.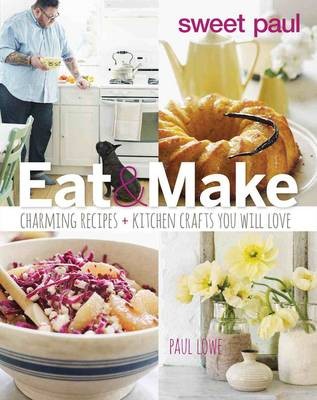 Sweet Paul Eat and Make by Paul Lowe: Easy, elegant food and style-setting aesthetic from the Norwegian-born food and prop stylist who publishes the online magazine and quarterly print magazine, Sweet Paul.
UK books now published in the USA:
Smashing Plates: Greek Flavors Redefined by Maria Elia: A back-to-my-roots contribution from a chef whose previous cookbooks have been fusiony, flavor-forward adventures.
Canada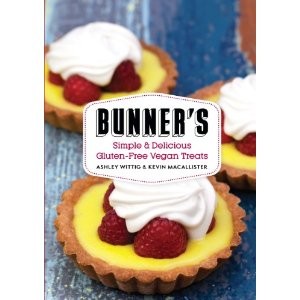 Bunner's Bake Shop Cookbook by Ashley Wittig and Kevin MacAllister: Just a few years ago, the idea that a gluten-free, vegan bakery could be voted best dessert shop in Toronto might have been shocking. With numerous awards under their apron ties, Bunner's is ready to share their delicious recipes with the whole world.

Paris Express by Laura Calder: A book of quick, modern recipes that will have you breezily whipping up gorgeous French meals in the blink of an eye.
Island Kitchen: Modern Newfoundland Cooking by Mark McCrowe: Chopped Canada Champion chef explores a little-known cuisine (at least outside Canada). Traditional indigenous ingredients and local artisan products are showcased.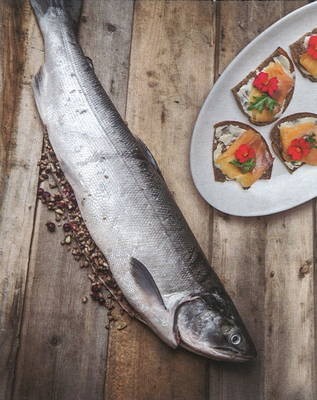 The Boreal Feast by Michele Genest: Genest takes the reader on a journey to Norway, Finland and Sweden to discover what other northern peoples do with the same wild ingredients that live and grow in the North American boreal forest. The featured feasts cover groups large and small.
UK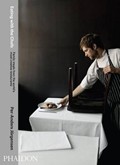 Eating With the Chefs by Pers-Anders Jorgensen: The award-winning food photographer and founder of the cult favorite Fool magazine invites you to pull up a chair and join the intimate family meals at some of the world's finest restaurants, including Blue Hill at Stone Barns, Chez Panisse, Roberta's, wd-50, Attica, Mugaritz, Maison Pic, Noma, Osteria Francescana, St. John, and The French Laundry.
Simply Italian by The Chiappa Sisters: Michela, Emanuela and Romina Chiappa grew up in Wales in the heart of a close-knit Italian community where food was always at the centre of family and social gatherings. In their first cookbook they share their cherished family recipes, including all the pasta dishes recently seen in their Channel 4 series "Simply Italian".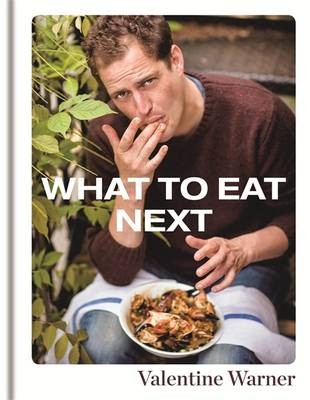 What to Eat Next by Valentine Warner: How to get good food on the table quickly without cutting corners. Notice how the "sexy sucking on your fingers" seems to have spread from Nigella to male chefs.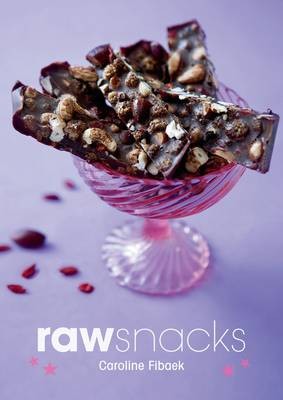 Raw Snacks by Caroline Fibaek: Caroline is Denmark's leading raw food proponent and here she introduces snacks that satisfy your cravings without indulging in sugar, fat or caffeine. Spicy nuts, crunchy raw chocolate truffles, dream bars, liquorice almonds, grape lollipops, date fudge, candy crunch popsicles, nut shakes, coffee substitutes and energy drinks are just a few of the quick, easy recipes.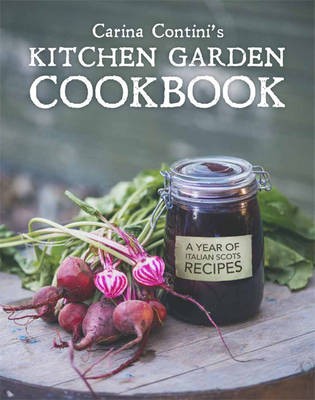 Carina Contini's Kitchen Garden Cookbook by Carina Contini: Victor and Carina Contini have restored a large Victorian garden on the outskirts of Edinburgh, to supply fresh, seasonal produce for their restaurants in the city (Victor is a member of the family that owns Valvona & Crolla, Scotland's oldest and most famous specialist deli and wine merchant). The book includes growing tips, a personal account of the restoration project, and recollections of Italian Scottish family life.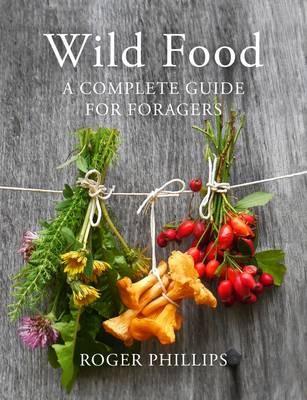 Wild Food: A Complete Guide for Foragers by Roger Phillips: Wild food is growing all around us – and it's free! This definitive guide identifies over 100 plants, from berries, herbs and mushrooms to wild vegetables, salad leaves, seaweed and even bark. And provides recipes too.
Free-From Family Food: Gluten Free. Dairy Free. Egg Free. by Pippa Kendrick: Over 120 brand new recipes that prove that free from cooking can be as quick, easy and delicious as traditional methods. Pippa firmly believes that eating should be a pleasure, one to be shared, and celebrated, no matter what restrictions you have in your diet.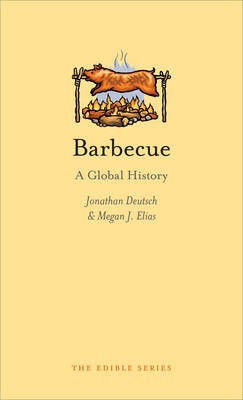 Barbecue: A Global History by Jonathan Deutsch and Megan J. Elias: The latest in the Global History series from Reaktion Books. Beer is also published this month – previous subjects have been Game, Pudding, Cocktails, Pork, Vodka, Rum, Gin, Herbs, Cake, Champagne, Lobster, Ice Cream, Sandwich, Whiskey, Caviar, Cheese, Chocolate and Curry.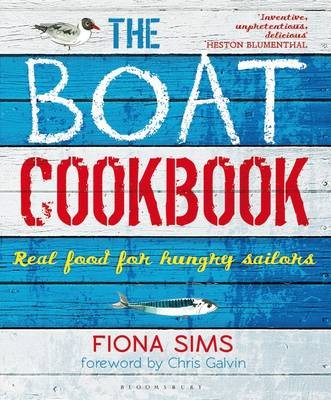 The Boat Cookbook by Fiona Sims: With contributions from top chefs and sailing legends, this book helps you cook in a tiny galley kitchen, with supplies you bring with you or catch along the way.
Australia & New Zealand
My Darling Lemon Thyme by Emma Galloway: With a successful blog of the same name, Emma's recipes reflect her philosophy that natural, whole food should also be flavoursome, fun and easy to prepare. Trained as a chef, Emma, changed her family's diet when she discovered both she and her children were gluten and lactose intolerant. Her food is seasonal, nourishing and delicious.
French for Everyone by Manu Feildel: Well known in Australia as the host of My Kitchen Rules, French chef Manu was inspired by a trip home to France to create a book that brought everyday French cooking in an simple way to be enjoyed every day.

Healthy Every Day by Pete Evans: Also a host on My Kitchen Rules, Pete's latest book is inspired by a 'paleo' way of eating – free of gluten, dairy and sugar. With influences from Thai, Turkish, Vietnamese and Moroccan cuisines, there are healthier versions breakfasts, salads, curries and burgers.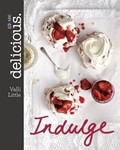 Delicious Spice & Delicious Indulge & Delicious Slow by Valli Little: From Valli Little and the team behind Australia's delicious magazine, this new series of 3 small-format each contains 60 recipes. They are themed around: Indulge, for when only something sweet will do; Spice, to add a kick to your cooking; and Slow, so you can roast, bake, and savour spending time in the kitchen.
One Dish Two Ways by Jane Kennedy: Jane Kennedy has the solution to the dilemma most of us have faced at some time – cooking one evening meal to satisfy the whole family. Jane's recipes can be jazzed up with spices and herbs to please adults, and dressed down to suit childrens less developed tastes.

The Patient Chef by Chris O'Brien Lifehouse: There are many books on how to beat cancer but few that help patients while undergoing treatment. Appetites and tastes are affected, but there is still a need to eat healthily. This book, which is raising funds for the Sydney Cancer Foundation, has been created from the experiences of many patients and their families.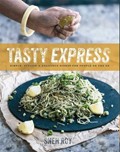 Tasty Express by Sneh Roy: This is the first cookbook from the talented creator of award-winning blog Cook Republic. Sneh has created over 100 recipes that are mainly vegetarian, including healthy takes on tacos, flatbreads and veggie burghers. She is inspired by her childhood in India and a love of healthy food.
Cook With Me by Aaron Brunet: Latest winner of Masterchef NZ, Aaron's talent was obvious from the start and he was picked by many to win. His laid back lifestyle in the coastal town of Raglan reflects his relaxed approach to cooking, recipes include an eclectic mix of a Mexican feast, a European lunch and vegetarian treats.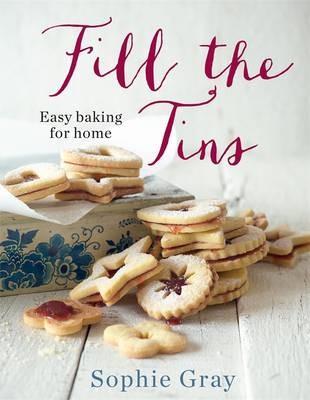 Fill the Tins: Easy baking for home by Sophie Gray: Well known for her destitute gourmet brand, Sophie is also an expert baker. In this substantial baking book she helps both the beginner and more experienced cook navigate the tricks of baking. In this comprehensive book Sophie has compiled classic recipes plus many new tastes.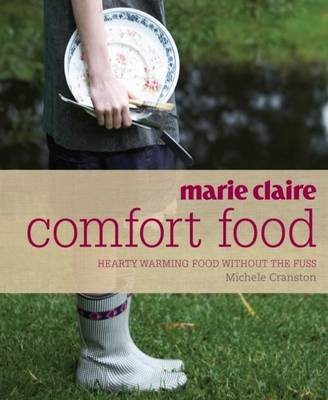 Marie Claire Comfort Food by Michele Cranston: Despite the title, the recipes in Comfort Food focus on fresh ingredients, simply prepared and good health and vitality. Over 100 recipes offer ideas for energy-packed breakfasts, hearty soups, rich roasts and luscious desserts.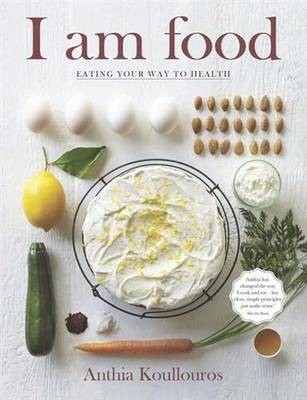 I Am Food: Eating Your Way to Health by Anthia Koullouros: From Lantern books, this first book from Anthia is a practical guide to eating for health. As a very experienced naturopath, herbalist and lifestyle educator she is well placed to explain how to 'unscramble the scramble' and transition from eating processed foods to eating the food that's best for your body and soul – as well as the planet.
Latest from Australian Women's Weekly:
Indulgent Cakes
Modern Australian Food
Superfood