And ode to sweetened condensed milk
January 30, 2015 by Darcie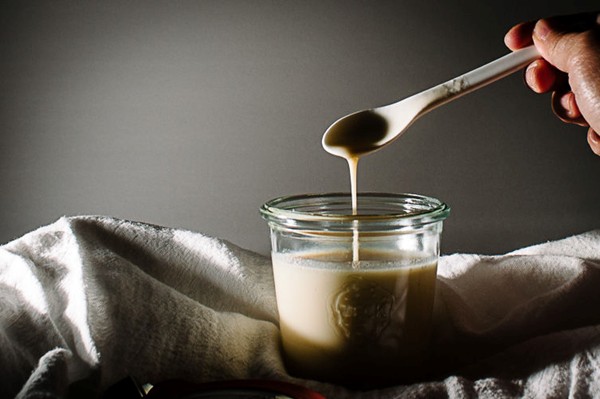 Oh how we love thee, sweetened condensed milk. HuffPost Taste has counted the ways and arrived at 30 great uses for sweetened condensed milk. The decadent, über-sweet confection can be found in the cuisines of many cultures, and is an essential ingredient in drinks like Vietnamese iced coffee and desserts like key lime pie, tres leches cake, and magic bars (aka 7-layer bars and Dolly Madison bars).
But its magic doesn't stop there. Sweetened condensed milk lends its rich, creamy goodness to ice creams, bread pudding, baked goods like this salted caramel and chocolate tart, and rice pudding. You can use it to make homemade dulce de leche, too.
And if you ever find yourself in the unfortunate situation of not having a can of sweetened condensed milk on hand, never fear. Indexed blog Food52 is here to help, with instructions on how to make sweetened condensed milk from scratch.
What's your favorite way to use sweetened condensed milk?