Spring green
March 28, 2015 by Darcie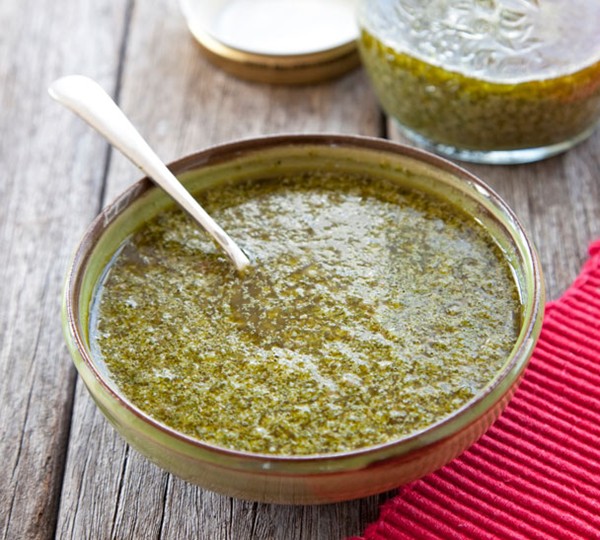 Spring is here in the Northern Hemisphere, and that means green is popping up all over. It's the perfect time to to add salsa verde to the menu. The beauty of salsa verde is that you can use a myriad of greens to make the sauce, says The L.A. Times. Over the centuries, "salsa verde has been many things to many people. In general, it's defined as a sauce of herbs, some sort of acid (vinegar, citrus), olive oil (or mayonnaise) and perhaps dairy. You can add anchovies and capers or make it with or without tomatillos, garlic, onions and, of course, chiles."
Often salsa verde recipes call for parsley or cilantro. To change things up, substitute mint, basil, or chervil for part of the recipe. Make it spicy by adding chiles, Sichuan peppercorns, or ginger. The options are nearly limitless. Use your salsa verde to top eggs or as a dipping sauce or condiment. It pairs well with grilled meat, fish and chicken. You can stir it into soups much as you would a gremolata or pistou.
The EYB Library stands ready to meet your salsa verde recipes needs, with over 391 online recipes. Try one of these to add some green to your next meal:
Seen anything interesting?
Let us know
& we'll share it!