Turning disaster into delight
June 15, 2015 by Darcie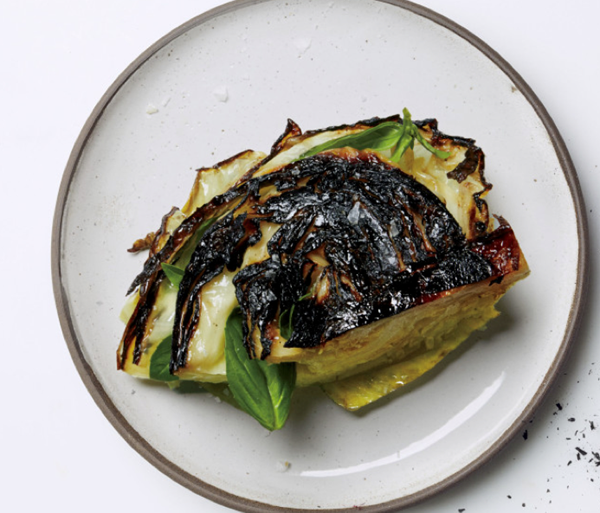 It happens to the best of us. We leave a pan of vegetables in the oven too long, or we forget about the beans boiling in the saucepan, and suddenly we have blackened or mushy vegetables. But you don't have to throw away these culinary mishaps, says Tamar Adler. Instead, she advises us to turn tragedy into triumph by reimagining the food.
Adler, the author of An Everlasting Meal: Cooking with Economy and Grace, is no stranger to frugality. Her cookbook focuses on how to get the maximum from the minimum, with recipes for everything from DIY condiments to meals based on inexpensive vegetables like onions, celery, and potatoes. In her essay in The Guardian, she discusses how to convert your cooking disasters into delights. For instance, if you've burnt some vegetables, she instructs you to "turn to a category of Bengali dishes called charchari, or "char-flavoured." You can also remove the worst of the charred bits and turn vegetables like zucchini/courgette or even tomato into a form of baba ganoush.
Similarly, you can fix overboiled vegetables by mashing them into a puree with butter and herbs, "bake it until it starts to bubble, sprinkle the top with toasted breadcrumbs, return it to the oven until they are brown and serve it as a gratin. Or if it is anything but a potato, make it into piccalilli." It helps that some recipes actually call for you to burn or char food, like the Blackened cabbage with kelp brown butter pictured above. The charred foods trend makes it a lot easier to pass off mistakes as masterpieces.
I once made a chocolate cake that was an absolute wreck; it crumbled into pieces when I attempted to remove it from the baking pan. But the flavor was good, so I turned it into rum balls. Alas, not everything is so easily remedied and I've had to chuck a fair bit that perhaps could have been salvaged had I been more creative. When you are faced with a culinary disaster, are you more likely to toss it in the compost bin and order takeout, or do you attempt to find a way to fix it?