Cocktails add sparkle to brunch
June 20, 2015 by Darcie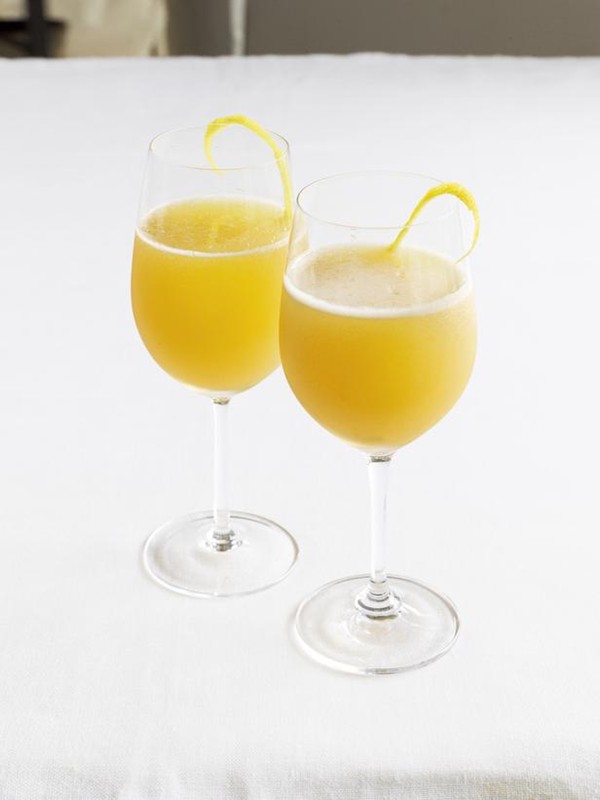 Topping off brunch with a mimosa is wonderful, but there are many other cocktails that are even better, says Food & Wine. They provide a list of five sparkling brunch cocktails for you to try. If you're planning to give Dad a treat tomorrow for Father's Day, you can surprise him with one of those cocktails or find inspiration in the EYB Library.
One cocktail that seems perfectly suited for Father's Day is the Kentucky 95 by Bobby Flay, pictured above. It's got a kick from the bourbon that's tempered with orange juice and a champagne float. The Rhubarb mimosa recipe from Food Network Magazine also looks delicious and perfect for those who prefer their cocktails on the tart side.
For rum fans, Observer Food Monthly offers the Mojito royale, featuring anejo rum and fresh mint. If punch is more your style, try a bowl of Crimson Bulleit punch from Food52. And if you would rather skip the alcohol, you can still find plenty of great drinks that will perk up your brunch. You can try the Steve McQueen from Food & Wine, which combines oranges, apple cider and ginger for a drink with a spicy kick. The Cucumber-lemonade mocktail, also from Food & Wine, is perfect for a warm summer morning. All of these and more can be easily found in the EYB Library.