Behind the scenes at BAKED
May 25, 2016 by Darcie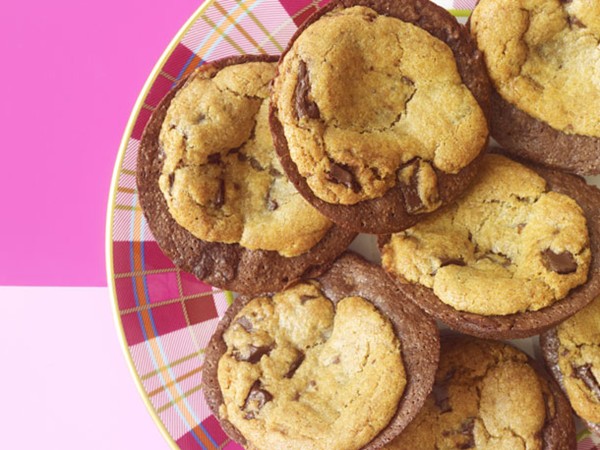 David Lebovitz is one of the most popular authors in the EYB Library. So, too, are Matt Lewis and Renato Poliafito, co-owners of Brooklyn-based BAKED bakery. If you are a fan of any of the three, you may be interested in viewing David's Facebook video, in which he joins Matt for a behind-the-scenes tour of BAKED's Tribeca Manhattan location.
Matt describes the bakery's offerings, which he says focuses on American baked goods, although they have branched out to other items like croissants. David praised the croissants on display, which is even more impressive when you remember that he now lives in Paris. In the 18+ minute video we learn that coconut cake is David's favorite, and Matt describes some of the bakery's specialties like Candy Bar Tart, a rich concoction with gobs of chocolate, nuts, and caramel. Matt also confirmed that a fifth BAKED cookbook is in the works, but its contents are still "top secret".
After you are done drooling over the goodies on display in the video, you can make your own BAKED treats with these recipes from the EYB Library:
The Baked brownie from The Global Gourmet by Matt Lewis and Renato Poliafito
Chocolate whoopie pies from Baked Explorations
Toffee coffee cake surprise from Baked Occasions
Lime angel food cake with lime glaze and pistachios from Bon Appétit Magazine by Matt Lewis and Renato Poliafito
Brooksters from Baked Elements(pictured above)
Seen anything interesting?
Let us know
& we'll share it!