Cookbook giveaway – Summers Under the Tamarind Tree
May 26, 2016 by Darcie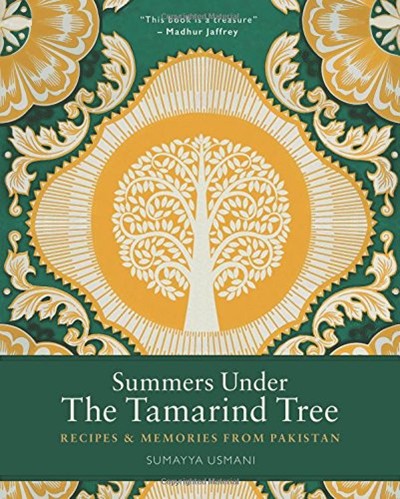 Pakistani food is full of flavour. With a rich coastline, the country enjoys spiced seafood and amazing fish dishes; while borders with Iran and Afghanistan mean strong Arabic influences in the food, alongside Indian and Far East Asian flavours. Former lawyer turned food writer and cookery teacher Sumayya Usmani captures the rich and aromatic pleasure of Pakistani cooking in her first cookbook, Summers Under the Tamarind Tree. She also celebrates the heritage and traditions of her home country and looks back on a happy childhood spent in the kitchen with her grandmother and mother. You can get a taste of the book through an excerpt from the book.
We're delighted to offer five copies of Summers Under the Tamarind Tree to EYB Members worldwide. One of the entry options is to answer the following question in the comments section of this blog post:
Which flavor or spice associated with Pakistani cooking do you most enjoy?
Please note that you must be signed into the Rafflecopter contest before posting the comment or your entry will not be counted. If you are not already a Member, you can join at no cost. The contest ends June 23, 2016.

Seen anything interesting?
Let us know
& we'll share it!