Cookbook giveaway – Batch
June 27, 2016 by Darcie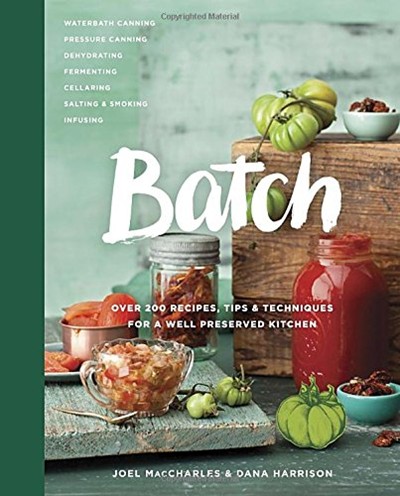 Chef Curtis Stone calls Joel MacCharles and Dana Harrison masters in the world of preserving. Their journey into preserving began with an innocent lesson in making jam. Almost a decade later, their website (WellPreserved.ca) is an extraordinary resource for both beginners and experts alike.
Their much-anticipated first cookbook, Batch, showcases seven different preserving techniques-waterbath canning, pressure canning, dehydrating, fermenting, cellaring, salting & smoking, and infusing. You can learn more about the book in our author Q&A with Joel and Dana. We're delighted to offer five copies of Batch to EYB Members in the US and Canada only. One of the entry options is to answer the following question in the comments section of this blog post:
What food are you most eager to learn how to preserve?
Please note that you must be logged into the Rafflecopter contest before posting or your entry won't be counted. If you are not already a Member, you can join at no cost. The contest ends July 25, 2016.