Q&A with the authors of Batch
June 27, 2016 by Jane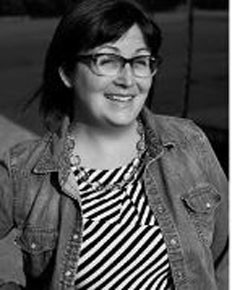 Joel MacCharles and Dana Harrison are the duo behind the popular website WellPreserved.ca. Dana's love of great food is only matched by her love for tasty design. She is the Creative Director at WellPreserved, where she makes sure everything looks as good as it tastes. Joel is a home cook and writer. He loves to cook a great meal, but beyond that he is passionate about learning, understanding the impact of our food choices, getting to know where food comes from and the people who help bring it to the table.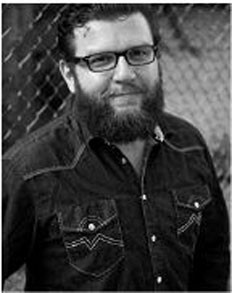 This passion has resulted in over 1700 articles and recipes shared through several online communities. Joel and Dana have recently released Batch: Over 200 Recipes, Tips and Techniques for a Well Preserved Kitchen, their first cookbook. (Enter our contest for your chance to win a copy of the book – US & Canada only.) We caught up to the busy pair to ask them a few questions about Batch:
You have a very popular website (WellPreserved.ca). How different was the process of writing the cookbook from writing for the website?
Thank you for the kind words! There were a lot of differences between the two – writing on our site is something I've always thought of as a journal or a diary. It's casual, informal and more stream-of-consciousness than writing a book!
When Dana and I started WellPreserved I published new content for 1,500 consecutive days. WellPreserved was created on-demand! We often wouldn't know the topic of the day until the alarm clock went off at 5:00AM and I started writing or until after a farmers market and we came home with a flat of strawberries or other fruit.
Unlike our site, the book required almost as much planning as it did writing. Dana and I had to spend a lot of time up-front trying to figure out what the book as going to be like before we could start writing or designing. Dana recently looked at our book pitch (from 3 years ago) and it was a good reminder of all of that planning – the book is almost identical to the planning we did before we wrote a single recipe.
I see that you recently ran a series of live classes on your website, teaching the fundamentals of preserving – making pickled onions, preserved lemons, sauerkraut, etc. How did they go and are you planning more?
Those were so fun! We did 10 days of live broadcasting from our home kitchen. The feedback was awesome; we had a lot of interaction and around 12,000 views in those 10 days. It was also ridiculously fun to see photos in the following days of people making their own hot sauces, krauts and infusions.
We will absolutely be doing more this summer once our calendars free up a little more. There is something so invigorating about being able to use technology to interact with people in real-time and share our passion for preserving and show just how easy it can be!
How many preserving jars do you get through in a year and do you have a preference for which jars you use?
Great question! Many people are surprised to hear that we never fully empty our pantry. We see preserving as a year-round activity and often preserve ingredients to store for up to 2 years. Because some jars are filled once every two years and others are filled 3 or 4 times in a year it's tough to keep count! We figure we live with about 800 jars of preserves.
And which lucky people get all the preserves that you make?
My Mother says we never share but I argue that our pantry is an open shelf to her and she isn't grabbing enough!
We enjoy sharing preserves with friends and family and love to host preserve swaps with our community as well (imagine going to a local bar and meeting 30 or 40 people who preserve and swapping jam, pickles, bacon, sourdough starters, kombucha and more!)
Preserves are more than condiments to us – we see them as ingredients of a pantry with nearly endless combinations. It's a lot of fun to be able to bring a few of them as a host/hostess gift or to add to a friends meal that allow them to experience something unique as well.
Many people just think about preserving as making jams, jellies and pickles in Mason jars. What other types of preserving do you cover on your website and in the book?
Thank you for asking this! We're on a mission to remind people that there is so much more to preserving than jam and pickles (though we make both and love them too). So many people start preserving with strawberry jam without knowing it's one of the more difficult preserving methods and is often associated with hot, hard work (it's really not that bad!). If you're willing to wait 10 days you can make bacon in minutes and learning to make mead (honey wine) or homemade soda isn't that much more work. Many are further surprised that most preserving doesn't require specialized equipment or ingredients as well.
In Batch we look at making 7 styles of preserving accessible: fermenting (sauerkraut, mead, crème fraiche, kimchi), salt and smoke (lemon pickles, bacon, chili salt), pressure canning (canned peas, beans, stock and soup), infusing (booze and vinegar), dehydrating (fruit leather, dried mushrooms, and chili peppers), cellaring (using your fridge, freezer and cool spaces of your house) and waterbath (jams and vinegar pickles).
With having so many preserving projects, how much have you found that your food shopping has changed?
We became seasonal eaters almost by accident. I'm writing this in June and imported hot peppers are around $4 per pound in Toronto right now. We're still eating preserved peppers (dehydrated, roasted and pickled and frozen as a puree) from last fall when we bought 30 pounds of them for $20.
We didn't set out to build a pantry like this; it just sort of happened. In the process we found that it was relatively easy to buy products in bulk and preserve them as long as we were willing to find new ways to cook some of our favorite meals. For example, our pasta sauce is likely to be cooked with roasted pepper puree that we froze instead of chunks of peppers. Because most of our preserves are made with ingredients from their peak season our meals tend to taste better than what we could buy 'fresh' today.
Are there any recipes you have created to use up preserves that you've been thrilled by? And have you included any recipes using preserves in the new book?
The book has 150 preserving recipes (using the 7 techniques) and 50 recipes which feature preserves as 'center of the plate' meals.
When we started preserving I made almost 300 jars of jam and don't eat toast and didn't know what to do with them -it turns out that many people who want to preserve have had similar experiences so including casual meal recipes was important to us. For example, instead of using Blueberry Maple Jam as a toast topper we use it as a core ingredient for a sauce for salmon in the book. Using preserves as ingredients is a lot of fun and creates combinations of flavours we wouldn't have tried otherwise.
When writing the book we wanted to make sure that we were equally proud of each recipe. I really feel like I can stand behind each one and find that my 'favorites' change often. I really dig the fact that many of the recipes are directly inspired by people in our lives and that we were able to share tiny pieces of our lives and community through the stories of the recipes in the book.
Dana and I are always excited by the tomato chapter – tomatoes mean family to us and bring back so many memories of time with my parents when we made tomato sauce for a weekend (we still put up around 160 jars of tomato sauce with them every year) so those recipes have special meaning for me. I am also a giant fan of spicy food so the hot pepper chapter is one I go to often.
Many people are put off home preserving by fear of food safety. How do you help people get over these fears?
I remember being scared of almost everything I didn't know. Seriously! I can remember being petrified of skiing, riding a bicycle, driving a car and public speaking. Your experience will be different than mine of course but I really encourage people to think about the things you once feared and how a little knowledge brought a lot of comfort.
Botulism (the most feared health consequence of canning) is a serious fear for many and it's important that you learn a few basics to protect yourself (we share these in Batch and on our website but any reputable canning site or book will guide you through that) but you'll find there is little to fear.
The latest statistics I have show a total of 139 cases on Botulism occurred in the USA from 1990-2014. That's 5.8 (avoidable) cases a year on average and not all are fatal. Compare that to the 450 people per year who die falling out of bed or the 13 people who die from vending machines. I'm not making light of these deaths but the contrast is striking.
All food carries some risk. Our commercial food system has shown that – the number of people getting sick from commercial produce shows that there is risk in any food we eat. By learning how to preserve you can control the process yourself and will find it's not nearly as scary as it sounds – after all it's knowledge (and not the lack of it) that will help us get over any fear!