Italy hands out stiff penalties for olive oil misbranding
June 30, 2016 by Darcie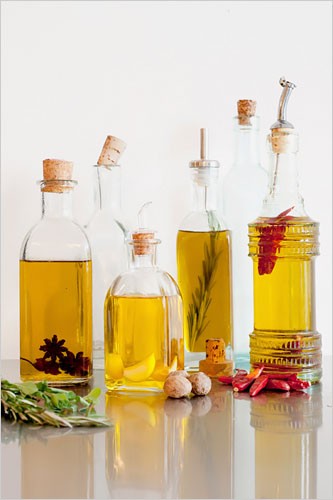 Earlier this year we reported on the scandal of counterfeit extra-virgin olive oil being passed off as the real thing to customers in Italy and beyond. Now the Italian antitrust authority has started handing down stiff fines to olive oil producers caught mislabeling their oils. Discount supermarket Lidl and Spanish company Deoleo (makers of Bertolli, Sassa and Carapelli oils) have been fined €550,000 and €300,000, respectively, for branding malpractice. The Deoleo products were found to contain lower-grade 'virgin olive oil' instead of 'extra-virgin' as labeled.
The penalties for false labeling in Italy were recently increased substantially, as part of an effort to protect the quality of Italian olive oils. The fines were sextupled from the previous €2,500, and now manufacturers can be assessed up to €16,000 for each occurrence of mislabeling. Another law comes on the books tomorrow, which increases the fines for 'country sounding', which is the practice of misleading consumers by using symbols or images associated with a country other than that where the olive oil was actually sourced.
A cynical person might assume that as some countries tighten up laws about misbranding, producers will move the product to countries without such protections. The laws in the US and some other countries don't carry the same level of fines for mislabeled products, so it can be easier for companies to pass off inferior oils to consumers without penalty. To complicate the matter, it can be difficult for users to detect substitute oils, making it easier to pass off lower quality oils as 'extra-virgin'. Finding a reputable brand is key to ensuring that you are receiving a quality product.
Photo of Flavorfully infused oils from The Minimalist at The New York Times by Mark Bittman