Cookbook Giveaway – Danielle Walker's Against all Grain Celebrations
September 30, 2016 by Jenny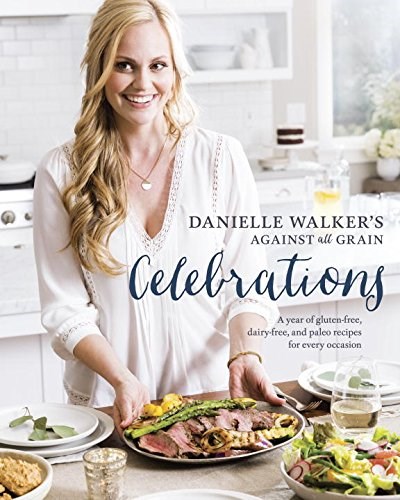 Danielle Walker's Against all Grain Celebrations is the newest title from this popular blogger who specializes in gluten-free, dairy-free and paleo recipes.
With recipes for Proscuitto-Wrapped Glazed Shrimp, Thai Chicken Meatballs with Tamarind Chile Sauce and Cabernet-Braised Short Ribs with Parsnip-Turnip Puree any meal can be a celebration.
You can learn more about this book in our recipe post featuring two dishes you can try now. We're delighted to offer 3 copies of the book to EYB Members in U.S. One of the entry options is to answer the following question in the comments section of this blog post:
What special dish is a celebration staple in your family?
Please note that you must be logged into the Rafflecopter contest before posting or your entry won't be counted. If you are not already a Member, you can join at no cost. The contest ends November 2nd, 2016.
Seen anything interesting?
Let us know
& we'll share it!