October releases deserving of our attention
October 4, 2016 by Jenny
September delivered some truly wonderful titles and the fun isn't over yet. October promises to be an exciting time in the world of cookbooks. Join me as I touch on a few titles to enjoy this Fall and be prepared to spend plenty of time in the kitchen. Darcie shared some of the best of Fall compilations yesterday in her great article. Today, I will cover some of my favorites. Look for more posts about other titles as they come in.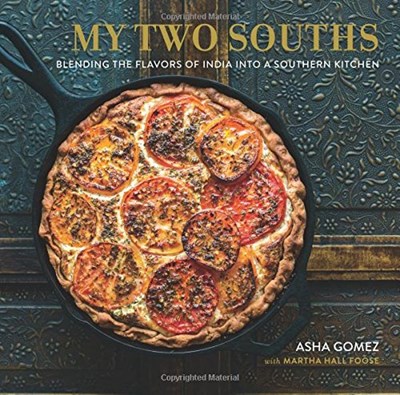 My Two Souths by Asha Gomez is certainly worthy of all the buzz. Asha takes the flavors of India and puts them to work in dishes from her Southern kitchen. This cookbook combines two of my loves – Indian and Southern cuisine and I've been longing for this book since it was first available for pre-order. I love taking something familiar and switching it up and creating a dish that is new and exciting. This title is sure to be a winner with recipes like Nutmeg Scented Crêpes filled with Coconut and Jaggery, Banana Beignets and Chervil Lime Lobster Roll. My Two Souths surely is a must have for 2016.
Dorie's Cookies by Dorie Greenspan is a cookie lover's dream. Everyone's favorite baker is back with a truly spectacular book. The vibrant purple cover, inside covers that are wall-papered with cookie illustrations and full-page photographs provide a visual feast for the eyes. Dorie has written 170 cookie recipes that are not your typical same-old same-old. Preheat the oven, grab an icy-cold glass of milk and dive into this book. With recipes for Pink Peppercorn Thumbprints, Greek Honey Dainties and Matcha-White Chocolate Mini Mads – your cookie jar and those who raid it will be thankful. I cannot disclose my source, but rumor has it that the jolly old elf prefers Dorie's cookies.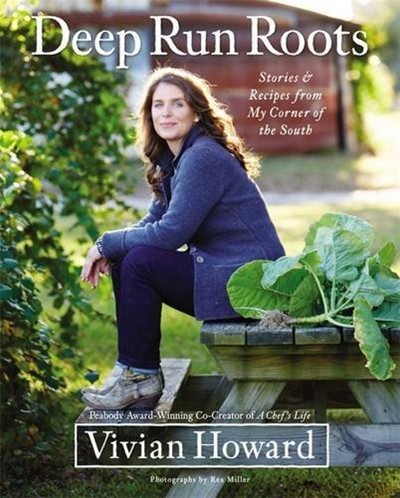 Deep Run Roots by Vivian Howard has proven to be well worth the wait. This long anticipated hefty tome focuses on modern Southern Cooking and contains 200 recipes which are blanketed with Howard's charming stories. Howard co-created and stars in the PBS series, A Chef Life, and since that first show, I have been counting the days until this book was released. A stunning work that is truly a labor of love from the author. Raw Corn and Cantaloupe Salad with Red Onion and Roasted Poblano; Summer Vegetable Scallion Pancakes; and a Peaches and Cream Cake that will change your life (at least from the looks of that photgraph) are examples of some of the dishes in this special book. Grab what is left of the peach crop and make that cake for someone special.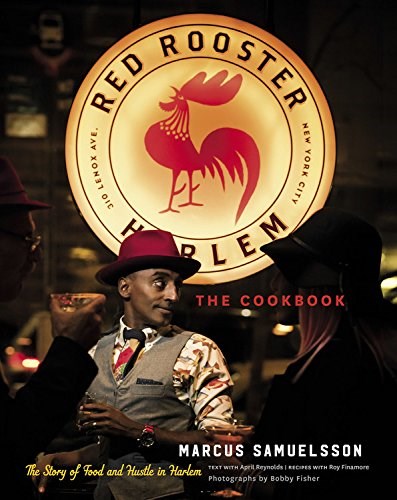 The Red Rooster Cookbook by Marcus Samuellsson is the sixth book from the celebrity chef (not counting his memoir – Yes, Chef) and is far more than a cookbook. Essays and interviews along with archival and contemporary photos chronicle all that is Harlem. All these factors are reason enough to covet this book, but then we have the recipes: Aunt Maybel's Ham Buns with Chocolate Gravy; Steamed Bass, Fiery Noodles, Long Beans; and Andouille Bread Pudding which are just a few examples of Samuelsson's greatness. This is a book to get lost in, sitting next to the fire and allowing yourself to be engulfed in the past, present and future of this dynamic section of New York City. A love story to Harlem, The Red Rooster Cookbook is not to be missed.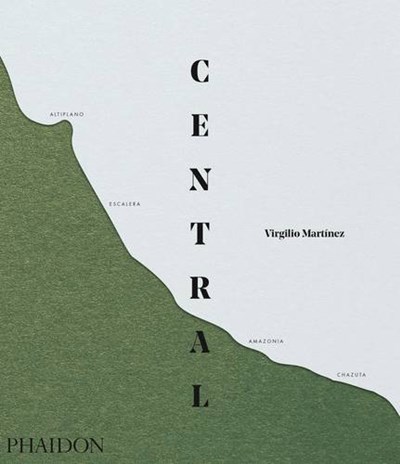 Central by Virgilio Martinez is one of Phaidon's releases this month. Phaidon is known for their impressive cookbooks showcasing international cuisine. This title on Peruvian cuisine from the accomplished Martinez should be exciting. I've read a few recipes from this title and look forward to providing a full review in the near future. Please remember Eat Your Book members receive 30% off Phaidon titles when using the link provided.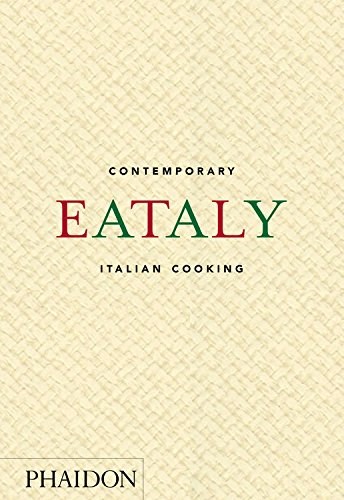 Eataly Contemporary Italian Cooking is another title from Phaidon featuring modern Italian recipes from the largest and most prestigious Italian marketplace in the world. Eataly brings 300 landmark recipes into our kitchens which highlight the best of contemporary Italian home cooking. Excellent, fail-safe recipes and new ideas are presented in a sophisticated package, making this a must-have book for everyone wanting to learn about how Italians cook today. Eat Your Book members receive 30% off Phaidon titles.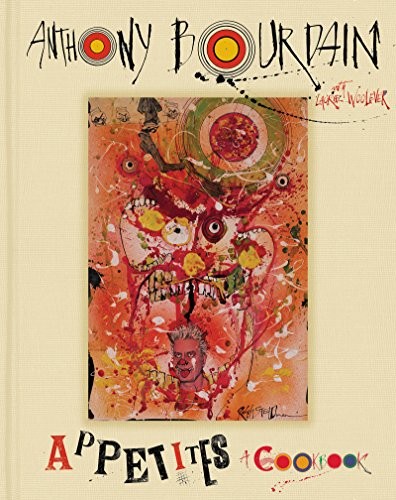 Appetites: A Cookbook by Anthony Bourdain is the celebrity chef's first cookbook in a decade, This book is a collection of recipes that encompass forty years of cooking and traveling and represents personal favorites of the chef. The recipes are perfect for the home cook and will surprise you. There are the expected international dishes such as Banh Mi, Korean Fried Chicken and Do Chua Salad with Herbs, Scallions, Sprouts and Egg but also recipes for Mortadella and Cheese Sandwich, Lasagna Bolognese and Roast Chicken with Lemon and Butter. Be aware, Bourdain the once bad boy of the culinary word, still writes with salty language. Pass over the expletivies and don't deprive yourself of this title – Appetites: A Cookbook is Bourdain at his best.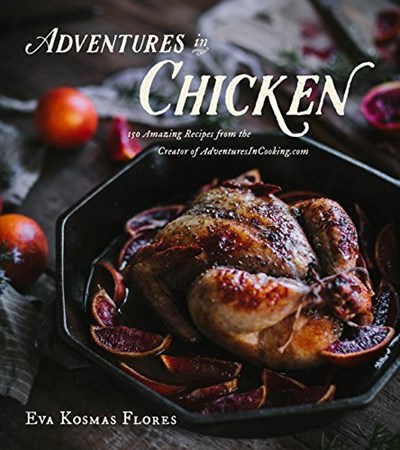 Adventures in Chicken by Eva Kosmas Flores, the popular blogger behind Adventures in Cooking is a must have for those of us who love chicken and are looking for creative ways to punch up dinner. I have been a fan of Eva's blog for a long time and was thrilled to see that she has written a cookbook. Adventures in Chicken is filled with photographs and recipes that fully reflect Eva's talent and style. Varied ways to turn up the wow factor of the humble bird include Curried Chicken Samosas, Korean Barbecue Drumsticks with Ginger-Pear Sauce and Thai Pan-Fried Chicken Salad. There is something to please everyone and with Eva's innovative ways to master poultry you will never have to hear "chicken again?"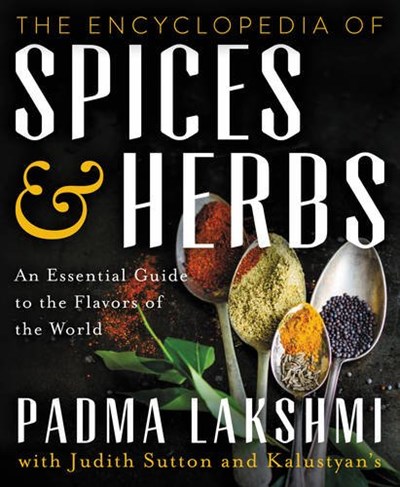 The Encyclopedia of Spices & Herbs by Padma Lakshmi is an A-to-Z compendium of spices, herbs, salts, peppers, and blends, with beautiful photography and a wealth of explanation, history, and cooking advice. While I am admittedly a Cookbook Junkie, I love books that help me better understand all the elements involved in cooking and this book is sure to provide a wealth of information.
There are so many other exciting titles coming our way that we can't possibly list them all (at least not until the end of October in the roundup) so check back in for interviews, reviews, recipes and giveaways. Long live Cookbooktober!