Cookbooks of November – Part 4
November 17, 2016 by Jenny
There is just enough time left for one final article highlighting the new releases this month. There are still many more books that were published in November that will be featured in my Cookbook Roundup next week. My first and second highlight posts covered mainly U.S. titles, the third hit on Canadian, U.K. and Australian releases and this post is a mix.
Mad Genius Tips: Over 90 Expert Hacks and 100 Delicious Recipes by Justin Chapple and Editors of Food & Wine shares new uses for some of our faithful kitchen tools. Justin is the Food & Wine's test-kitchen expert whose job is to unlock genius hacks such as using a baking rack to weave bacon or skin hazelnuts. For each hack there is a recipe(s) to accompany it. This is the perfect gift for the cooks in your life – especially those that are new to cooking, college students and those setting out on their own for the first time that would benefit from finding multiple uses for common kitchen utensils (plus it's just fun – weaving bacon -yes!). Look for our promotion on Eat Your Books next month.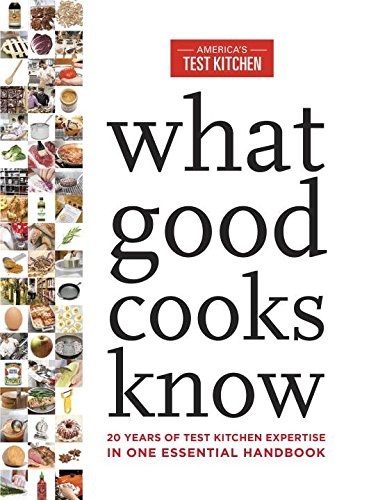 What Good Cooks Know: 20 Years of Test Kitchen Expertise in One Essential Handbook by America's Test Kitchen Editors is an indispensible collection of techniques, product recommendations, mini lessons on basic cooking skills, kitchen science and more. Also included in this 448 page tome are fifty of the America's Test Kitchen most essential recipes. How to Knead Dough by Hand, How to Brown Butter, How to make Chicken Stock — it is all here. Another winner from America's Test Kitchen and a wonderful choice for every level cook. The title says it all – even the best cooks will find this book helpful.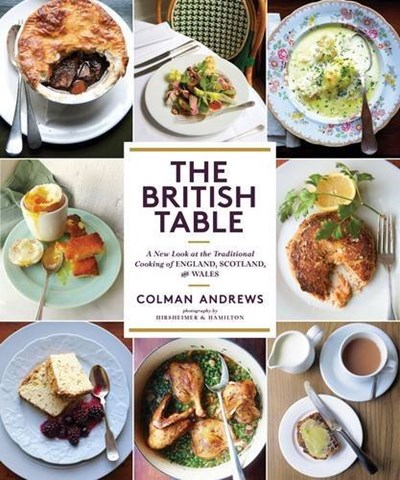 The British Table: A New Look at the Traditional Cooking of England, Scotland, and Wales by Colman Andrews celebrates the best of British cuisine past and present. More than 150 recipes from traditional regional specialties to modern gastropub reinventions of rustic fare are included. Dishes like fish pie, braised brisket with pickled walnuts, and a pastry shop full of simple, irresistible desserts have found their way onto modern British menus – delicious reminders of the depth and breadth of Britain's culinary heritage. The book blends these tradition-based reinventions by some of the finest chefs in England, Scotland, and Wales with forgotten dishes of the past worthy of rediscovery. I will be able to add more information in our roundup post next week as this book will arrive Friday.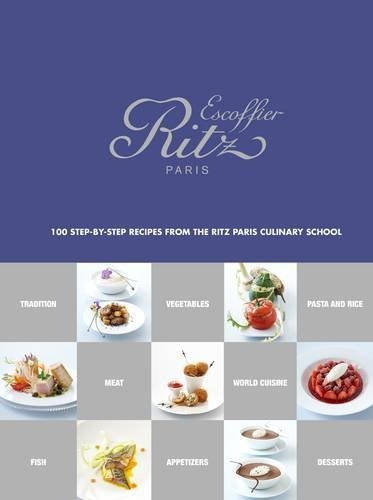 École Ritz Escoffier, Paris: 100 Step-by-Step Recipes from the Ritz Paris Culinary School includes 100 recipes for meat, fish, vegetables, foie gras, pasta and rice, international dishes, hors d'oeuvres, and desserts. Each recipe is illustrated and includes clear explanations and a step-by-step guide. An homage to the prestigious school, which is still in its original home at the Ritz Hotel on the Place Vendôme, Paris, this beautiful book is more than a reference; it offers the savoir-faire and secrets of a gourmet chef who has inspired cooks for more than 150 years. This is another title I can further elaborate on next week in the roundup.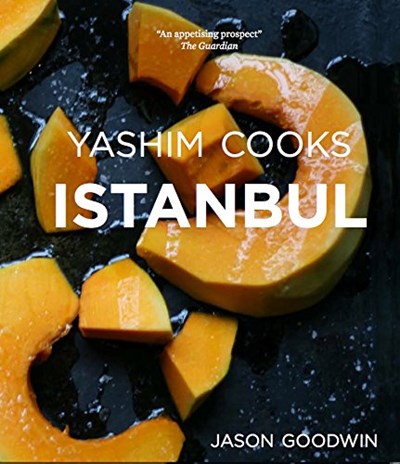 Yashim Cooks Istanbul by Jason Goodwin is being released in the U.K. and U.S. this month and is inspired by recipes from the author's bestselling historical Investigator Yashim series. Yashim Cooks Istanbul covers the full spectrum of Turkish cookery, from simple meze and vegetable dishes to meat, fish and puddings. It will draw the reader into the extraordinary atmosphere of old Istanbul. Now, I'm interested in this Investigator series as well!
Vegetables by Antonio Carluccio is another title being released in both the U.K. and U.S. It is a beautiful book with gorgeous photographs and lovely illustrations. The recipes are varied and feature produce as a main ingredient such as Edamame Beans with Tuna and Onion, recipes that are focus solely on the ingredient such as Fried Peppers, and recipes that include meat such as Beans with Pork and Rice. It is very much an Italian cookbook brimming with recipes that will inspire us to include more vegetables in our meals. The Rustic Potato Cake, Mushroom Strudel and Stuffed Onions are just a few examples of recipes I have marked to try.
Butter Celebrates!: Delicious Recipes for Special Occasions by Rosie Daykin was released in Canada last year and finally has made it to the U.S. Rosie's first book, Butter Baked Goods, shared recipes from her bakery in Vancouver. This new release includes bakery recipes that focus on entertaining and special occasions. With recipes for Pistachio Macarons, Guinness Cake with Pretzels, and Nanaimo Bar Cupcakes every day can be a celebration. Butter Celebrates is a gorgeous book any baker could draw inspiration from and use throughout the year.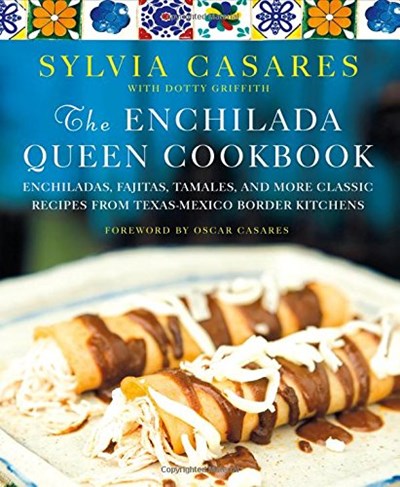 The Enchilada Queen Cookbook: Enchiladas, Fajitas, Tamales, and More Classic Recipes from Texas-Mexico Border Kitchens by Sylvia Casares and Dotty Griffith is the debut cookbook from the owner of the hugely popular Texan restaurant Sylvia's Enchilada Kitchen. 80 recipes that have been passed down from one generation to the next in the border towns along the Rio Grande are delivered in this vibrant book. Sylvia's Holy Trinity spice paste and 14 key sauces are also included. Sylvia's Enchilada Kitchen was named one of the Top 10 Great Mexican Restaurants and now we can make her dishes in our own kitchens.
Rao's Classics: More Than 140 Italian Favorites from the Legendary New York Restaurant by Frank Pellegrino is Rao's biggest cookbook to date. Rao's is the legendary, tiny corner restaurant in East Harlem where it's impossible to book a table: each of the red-checked, cloth-covered four-, six-, and two-tops is reserved for a titan of New York industry, a celebrity, or a major politician – permanently. Now Frank Pellegrino, the third generation of his family to operate the impossible-to-get-into Rao's restaurant in East Harlem and founder of Rao's food products line, goes deep into the history of his family, the restaurant, and America's love affair with Southern Italian cooking to create Rao's biggest, best Italian cookbook yet.
Next week we will be sharing our Cookbook Round Up a little early before the Thanksgiving Day holiday. Please remember our friend, Rick Rodgers, is available to answer any questions on baking or cooking until November 23rd. And one last reminder – enter our giveaways!