November 2016 Cookbook Roundup
November 19, 2016 by Jenny
Each month I happily wade through hundreds of cookbooks, selecting and reviewing all the best new releases of U.S., Canada, U.K., Ireland, Australia, and New Zealand cookbooks. This month we have one title from France and Germany (which are both being released in the U.S. as well). The only thing left for you to do is to add them to your Bookshelf.
Many of us are thinking about Thanksgiving preparations here in the U.S. or impending holiday preparations around the world. It is amazing how fast these holidays roll up on us when we are busy with life. Please remember you can ask our holiday meal expert, Rick Rodgers. any question about cooking or baking through November 23rd. Share the post with your friends who might have a question – it is the season of sharing! Thanks Rick for being our go-to-guy for the holidays.
Back to the roundup: This month's numbers, while not as extensive as October's totals, are still hefty. November delivers quite a few impressive titles from popular restaurants (Del Posto, The Good Fork, Rao's Classics), a book devoted to French technique (Institut Paul Bocuse), re-releases of iconic books (Salvador Dali's Les diners de Gala and Mary and Vincent Price's Come into the Kitchen), a great new cookbook from Raghavan Iyer all about potatoes and many more.
If you are planning to purchase any of these books for yourself or as gifts, please use the Buy book link as we will receive a small affiliate fee that will allow us to index more books. You don't even need to buy the book you clicked from, we get affiliate revenue for anything you buy from Amazon over the next 24 hours after clicking the link. You will find the Buy book link (pale blue box to the right of Bookshelf) when you click on the book titles highlighted in this post (or any post) – your support is very much appreciated.
USA
Les Diners de Gala by Salvador Dalí is being re-printed by TASCHEN. I wrote about this fascinating work in a feature article. Les Diners de Gala is a bizarre, wonderful trip inside the wild mind of Dalì. Eccentric is the perfect characterization of Dalì who while being famous for his artwork was also known for the lavish dinner parties he and his wife choreographed for their guests. This book not only shares the artist's immense talent but also offers recipes from top French restaurants from that era.
Food to Write Home About: Hawaii by Bill Tobin, the owner of Tiki's Grill and Bar, is a title that is more than a cookbook focusing on Hawaiian cuisine. Through a series of letters written to his mother, the author introduces to us an eating experience, the chef's profile and a recipe. Examples of which are Lucky Belly's Kimchi Bowl, Bubu-Crusted Hawaiian Mahimahi with Fresh Tomato Sambal and Koko Moco. Taking all this into consideration and adding gorgeous photographs of the landscape, crystal blue waters and finished recipes – it is a truly beautiful book and interesting read.
Institut Paul Bocuse Gastronomique: The definitive step-by-step guide to culinary excellence by Institut Paul Bocuse is perfect for professional chefs in training and aspiring amateurs. This is a comprehensive step-by-step manual covering all aspects of preparing, cooking and serving delicious, high-end food. First the book sets forth 250 core techniques in photographs then those techniques are put into practice in 70 classic and contemporary recipes. Over 1,800 photographs fill this essential guide for any serious cook who wants to tighten their game.
The New Healthy Bread in Five Minutes a Day: Revised and Updated with New Recipes by Jeff Hertzberg and Zoë François is the famous baking team's revised second edition. This update showcases whole grains and heirloom flours like spelt, sprouted wheat, and khorasan. Also new to this revision are super-fast natural sourdough, weight equivalents for every dough recipe, and intriguing new oils like coconut, avocado, grapeseed, and flaxseed. 33 brand new recipes round out the title as well as all the old favorites.
The Indian Cooking Course: Techniques, Masterclasses, Ingredients, and Traditional Recipes by Monisha Bharadwaj is a vibrant comprehensive guide to all aspects of Indian cuisine. The author walks us through all the basics before graduating us to a masterclass. Everything from how to cook perfect rice to perfecting crispy vegetable samosas. Monisha delivers the background behind India's colorful traditions and geographical differences as well. The author's extensive knowledge is bound within the 496 pages that cover recipes from fragrant curries to street food dishes. A wonderful title I hope to explore and cook from to improve my skills. While I love Indian food, I haven't made more than a few authentic recipes and that needs to change.
The Spice Companion: A Guide to the World of Spices by Lior Lev Sercarz is a stunning title with hundreds of fresh ideas and tips for using pantry spices, 102 never-before-published recipes for spice blends, gorgeous photography, and botanical illustrations. Lior Lev Sercarz founded his New York City spice shop in 2006 and has become the go-to source for fresh and unusual spices as well as small-batch custom blends for renowned chefs around the world. Understanding spices and how they complement ingredients and each other is an important component in a cook's arsenal. This beautiful book is a wonderful place to expand our knowledge of spices to add flavor and vibrancy to our meals. Lior holds spice classes at his shop in New York City.
Marbled, Swirled, and Layered: 150 Recipes and Variations for Artful Bars, Cookies, Pies, Cakes, and More by Irvin Lin is an innovative cookbook from one of my favorite bakers. I will be posting a full review along with an interview and giveaway soon here at Eat Your Books. I've made two recipes from this book and they were killer good (the Chocolate and Brown Sugar Buttercream Rolled Cake with Crushed Pistachios and the Double Chocolate Chunk Blondie Bars). Irvin has a great way with flavors and transforming the ordinary into the extraordinary: Pluot-Cardamom Upside-Down Cake with Caramel anyone? Bakers will want this book! And don't forget we have almost 400 recipes indexed from Irvin's blog Eat the Love – you can add them all to your Bookshelf in one go. My favorite recipe from Irvin's blog is the Turkey and Noodles – those noodles are everything! Irvin has a number of events planned to celebrate his debut cookbook!
Sous • Vide at Home by Lisa Q. Fetterman is the book for sous vide enthusiasts. Fetterman was the creator of the first affordable sous vide – so who better to provide cooks what they need to know to make the most out of this modern approach to cooking. Dust off your sous vide and get ready. An interview and giveaway for a copy of this book will be coming soon – but until then here are a few examples of the recipes included in this book: Pomegranate Molasses Short Ribs, Lemon Saffron Tart and Foolproof Homemade Yogurt. For Shark Tank fans, Lisa is representing her company, Nomiku, on the show on December 2nd at 9 p.m. EST.
Turkish Delights: Stunning Regional Recipes from the Bosphorus to the Black Sea by John Gregory-Smith was previously released in the U.K. in 2015 and we welcome it to the U.S. this month. Turquoise hued pages surround 100 of Turkey's traditional foods full of the exciting flavors and spices from this region of the world. Akçaabat Beef Köfta (pepper and parsley spiked beef), Ground Lamb Menemen and Village Pancakes with Honey and Clotted Cream await us in this stunning book. Middle East cuisine is white hot and it's little wonder why with recipes that spark inspiration and spices that awaken our senses – I can't pass up a title devoted to this part of the world.
The Good Fork Cookbook by Sohui Kim and Rachel Wharton is a very approachable collection of the recipes from this Brooklyn hotspot. For a decade, The Good Fork in Brooklyn has served up Chef Kim's global fusion dishes and now we can create them in our own home. I particularly love the step-by-step process photos for dumpling folding as well as preparing fresh pasta and ravioli. The tempting recipes include Vietnamese Style St. Louis Ribs, Japanese Dashi, and Green Eggs and Ham Risotto. There are pasta dishes, dessert recipes and an incredible variety that will provide something for everyone.
Biscuit Head: New Southern Biscuits, Breakfasts, and Brunch by Jason Roy and Carolyn Roy is as cool as that cover! The beloved Asheville, North Carolina restaurant has guests lined up around the block for their fare and it is obvious why with recipes like Mimosa Fried Chicken with Sweet Potato Chai Butter and Sriracha Slaw and Biscuit Donut Holes with Lemon Curd. Road trip anyone? Vibrant photographs are plentiful in this title devoted to Southern comfort food at its best. Warm up the treadmill and indulge in these recipes, it will definitely be worth the sweat.
The Del Posto Cookbook by Mark Ladner and Michael R. Wilson delivers not only beautifully written recipes tested for the home kitchen but also well-researched information on which ingredients make a dish taste extraordinary. The photographs are a little old-school but the recipes are anything but. The cost of the book is easily worth the recipe for the 100-Layer Lasagne al Ragù Bolognese. Upscale Italian cooking from the executive chef of this Michelin star restaurant can be found inside this book. New Yorkers have something to look forward to in 2017: Ladner's new venture Pasta Flyer, a quick-service pasta restaurant will open. Look for a full review and promotion soon on Del Posto here at Eat Your Books after I make the Timpano. I've made Timpano once but this version is intense and allegedly worth the effort.
Smashed, Mashed, Boiled, and Baked…and Fried, Too!: A Celebration of Potatoes in 75 Irresistible Recipes by Raghavan Iyer makes me happy. Raghavan's books are on my shelves and his recipes never disappoint. Being the good Irish girl that I am, I love potatoes and this book delivers 75 delicious ways to enjoy them. Raghavan has a number of events scheduled to promote his smashing (pun intended) new book. Be sure to enter our contest for a chance to win a copy of this title and read the full review and try the recipe for Kung Pao potatoes.
Mastering the Art of Japanese Home Cooking by Masaharu Morimoto was written to introduce American home cooks to Japanese cooking. The title contains ideas from Japanese grandmothers, a collection of Morimoto's favorite dishes and the author's attempt to hold on to the old ways – the ingredients and techniques that make delicious food. "It's out of hope that I named this book after Julia Child's groundbreaking Mastering the Art of French Cooking," Morimoto states. Julia changed the way Americans think about French food and Morimoto hopes that his book will change the way we approach Japanese cooking. A truly gorgeous book with 150 photographs to guide us through this fascinating cuisine. Morimoto may have written the definite book on Japanese cuisine.
Mad Genius Tips: Over 90 Expert Hacks and 100 Delicious Recipes by Justin Chapple and Editors of Food & Wine brings us cooks new uses for some of our faithful kitchen tools. Justin is the Food & Wine's test-kitchen expert whose job is to unlock genius hacks such as using a baking rack to weave bacon or skin hazelnuts. For each hack there is a recipe or two to accompany it. This is the perfect gift for the cooks in your life – especially those that are new to cooking, college students and those setting out on their own for the first time that would benefit from finding multiple uses for common kitchen utensils. Look for our promotion on Eat Your Books next month.
What Good Cooks Know: 20 Years of Test Kitchen Expertise in One Essential Handbook by America's Test Kitchen Editors is an indispensable collection of techniques, product recommendations, mini lessons on basic cooking skills, kitchen science and more. Also included in this 448 page tome are fifty of the America's Test Kitchen most essential recipes. How to Knead Dough by Hand, How to Brown Butter, How to make Chicken Stock — it is all here. Another winner from America's Test Kitchen and a wonderful choice for every level cook.
The British Table: A New Look at the Traditional Cooking of England, Scotland, and Wales by Colman Andrews celebrates the best of British cuisine past and present. More than 150 recipes from traditional regional specialties to modern gastropub reinventions of rustic fare are included. Dishes like fish pie, braised brisket with pickled walnuts, and a pastry shop full of simple, irresistible desserts have found their way onto modern British menus – delicious reminders of the depth and breadth of Britain's culinary heritage. The book blends these tradition-based reinventions by some of the finest chefs in England, Scotland, and Wales. This title is more than a collection of delicious recipes, it is a history lesson on the foods of the British table and is absolutely stunning with its photographs both of the recipes and the landscapes of the countries.
École Ritz Escoffier, Paris: 100 Step-by-Step Recipes from the Ritz Paris Culinary School includes 100 illustrated recipes with clear explanations and a step-by-step guide. The book pays homage to the prestigious school, which is still in its original home at the Ritz Hotel on the Place Vendôme, Paris. This beautiful book is more than a reference; it offers the savoir-faire and secrets of a gourmet chef who has inspired cooks for more than 150 years. Another stunning title from Abrams that any cook would be thrilled to have in their collection. I particularly love the World Cuisine chapter with recipes for Pad Thai and Moroccan Lamb B'stilla and Vegetable Tagine and the seventy pages devoted to desserts – oh my.
Butter Celebrates!: Delicious Recipes for Special Occasions by Rosie Daykin was released in Canada last year and finally has made it to the U.S. This is the second title by the Canadian baker who first shared recipes from her Vancouver bakery in Butter Baked Goods, This new release also includes bakery recipes that focus on entertaining and special occasions. With recipes for Pistachio Macarons, Guinness Cake with Pretzels, and Nanaimo Bar Cupcakes every day can be a celebration. Butter Celebrates is a gorgeous book that any level baker would draw inspiration from and use throughout the year.
The Enchilada Queen Cookbook: Enchiladas, Fajitas, Tamales, and More Classic Recipes from Texas-Mexico Border Kitchens by Sylvia Casares and Dotty Griffith is the debut cookbook from the owner of the hugely popular Texan restaurant Sylvia's Enchilada Kitchen. Eighty recipes that have been passed down from one generation to the next in the border towns along the Rio Grande are delivered in this colorful book. Sylvia's Holy Trinity spice paste and 14 key sauces are also included. Sylvia's Enchilada Kitchen was named one of the Top 10 Great Mexican Restaurants and now we can make her dishes in our own kitchens.
Rao's Classics: More Than 140 Italian Favorites from the Legendary New York Restaurant by Frank Pellegrino is the famous chef's biggest cookbook to date. Rao's is the legendary, tiny corner restaurant in East Harlem where it's impossible to book a table: each of the red-checked, cloth-covered four-, six-, and two-tops is reserved for a titan of New York industry, a celebrity, or a major politician – permanently. Frank Pellegrino, the third generation of his family to operate the impossible-to-get-into Rao's restaurant in East Harlem and founder of Rao's food products line, goes deep into the history of his family, the restaurant. Since the majority of us will never have the opportunity to sit at one of those red-checkered tables – this book will have to suffice.
Craft Burgers and Crazy Shakes from Black Tap by Joe Isidori is a burger (and everything that goes along with them) lover's dream. One side of the book is all burgers and sides, flip it over once (see Darcie's article on burger flipping etiquette) and you will find shakes unlike anything you have seen before. Black Tap won the People's Choice Award at the New York City Wine & Food Fest's 2015 Burger Bash – they know their stuff. Now, Isidori shares everything from picking the best meat to fat ratio for the perfect burger to the perfect condiments. After looking through this book, burgers are on the menu tomorrow!
Golden: Sweet & Savory Baked Delights from the Ovens of London's Honey & Co. by Itamar Srulovich and Sarit Packer is being released in the U.S. this month from the talented husband and wife team behind the wildly popular Honey & Co. Restaurant in London. Golden was released in the U.K. last year as Honey & Co. The Baking Book and I was lucky enough to review it at that time. The Peach, Vanilla and Fennel Mini Loaves are incredible and I make those delicious bites quite frequently. This couple and their food won my heart back in 2014 with their first title, Honey & Co. Food from the Middle East. I am eagerly awaiting another title because Itamar and Sarit do not disappoint.
Patisserie at Home by Melanie Dupuis and Anne Cazor is the ultimate French pastry and dessert cookbook, featuring 100 sumptuous, easy-to-master recipes, stunning full-color illustrations, and a breathtaking design that helps home cooks create the perfect dessert. In this essential baking bible, patissiere Melanie Dupuis and molecular gastronomist, Anne Cazor demystify the art of French baking for home cooks, giving them the tools, instructions, and recipes to create the most delicious and elaborate desserts.
Sweet Venice: Venetian Patisserie by Alessandra Dammone is the author's second book on Italian desserts. Her first title Sweet Sicily: Sugar and Spice, All Things Nice is lovely as well (I recently purchased it). Sweet Venice is another beautiful work with the recipes written in both English and Italian. Venetian desserts are simple and rustic in nature with the number of ingredients being few but always of the highest quality. These are desserts that are perfect with a cup of coffee or a glass of wine – nothing over the top – but everything delicious.
The Vanilla Bean Baking Book: Recipes for Irresistible Everyday Favorites and Reinvented Classics by Sarah Kieffer is a beautiful offering of 100 recipes ranging from the classics such as Blueberry Muffins to new recipes for Amaretto Tartlets. The Vanilla Bean Blog was the winner of Saveur's Best Baking & Dessert Blog Award. Sarah's book shares step-by-step process photos of techniques such as shaping danish dough, making rough puff pastry, along with charming color photographs of many of the desserts. The Cardamom Cake with Coffee Buttercream and Burnt Honey Buttercream Cake with Chocolate are battling for my attention – one will be on our dessert table soon. In my opinion, this book is in the running for one of the best baking books of 2016. This title is also being released in Canada (see below).
Sweetness: Southern Recipes to Celebrate the Warmth, the Love, and the Blessings of a Full Life by Christy Jordan shares 197 recipes for sweet things to eat and drink – recipes that are deeply delicious, rich with tradition, often reaching through generations, and designed with today's hectic schedules in mind. A Peach Buttermilk Pie, Chocolate Chip Dream Bars, Blushing Apple and a Chocolate Chess Pie are a few examples of the sweetness to be sampled in this book.
Turbo Blender Dessert Revolution: More Than 140 Recipes for Pies, Ice Creams, Cakes, Brownies, Gluten-Free Treats, and More from High-Horsepower, High-RPM Blenders by Mark Scarbrough and Bruce Weinstein delivers over 140 original, quick, and easy recipes for ice creams, puddings, cream pies, ice box cakes, layer cakes, brownies, muffins, scones, and even pancakes and waffles. I am usually not a fan of one appliance type books but Mark and Bruce's books are always winners and sometimes it is nice to have a book that can be utilized for a quick treat. Dessert by tossing ingredients in the blender or having waffles in mere minutes – yes please.
Butter: A Rich History
by Elaine Khosrova shares tales about the ancient butter bogs of Ireland, the dairies of France, and the sacred butter sculptures of Tibet as well as details butter's role in history, politics, economics, nutrition, and even spirituality and art. Readers will also find an essential collection of core butter recipes, including beurre manié, croissants, pâte brisée, and the only buttercream frosting anyone will ever need, as well as practical how-tos for making various types of butter at home – or shopping for the best.
But My Family Would Never Eat Vegan!: 125 Recipes to Win Everyone Over by Kristy Turner serves up 125 all-new, scrumptious, satisfying recipe which are organized by objections people have as to why they cannot eat vegan – such as we really like meat and potatoes. For each objection, Turner offers dishes that will satisfy that particular excuse. With this book, Turner makes it easier than ever to please vegans and non-vegans at family gatherings. This title follows her successful first cookbook, But I Could Never Go Vegan!
Betty Crocker Sheet Pan Desserts: Delicious Treats You Can Make with a Sheet, 13×9 or Jelly Roll Pan by Betty Crocker delivers 125 recipes, each with a photo, with chapters on Cakes, Bars, Brownies, Slab Pies, Candy and Refrigerated and Frozen Desserts. Information on how to get the most from a sheet pan; how to freeze desserts; tips on gift giving, bake sales, and mailing; and clever serving ideas such as brownie ice cream sandwiches are also shared.
Crab: 50 Recipes with the Fresh Taste of the Sea from the Pacific, Atlantic & Gulf Coasts by Cynthia Nims offers 50 delicious ways to love crab – whether it's Dungeness, Alaskan king, and snow crab from the West Coast or blue and stone crab from the East. Pulled from your own crab pot or sourced at the local fishmonger, crab is always wild and brings a sweet taste of the sea to every bite. Beyond the recipes, Nims offers background on crab species, information about seasonal harvest and sport crabbing, and plenty of kitchen tips to make the most out of crab.
Mary and Vincent Price's Come into the Kitchen Cook Book by Mary Price and Vincent Price is being re-released by Calla this month. This book written by the Hollywood couple shares recipes from different time periods in history. The chapters are divided as such Recipes of Early America, Recipes of the Young Republic, Recipes of Ante Bellum America and so forth. A fun, historical look at food through the years with historical photographs and retro illustrations.
The Canon Cocktail Book: Recipes from the Award-Winning Bar by Jamie Boudreau and James O. Fraioli offers 100 cocktail recipes ranging from riffs on the classics, like the Cobbler's Dream and Corpse Reviver, to their lineup of original house drinks, such as the Truffled Old Fashioned and the Banksy Sour. In addition to tips, recipes, and formulas for top-notch cocktails, syrups, and infusions, Boudreau breaks down the fundamentals and challenges of opening and running a bar – from business plans to menu creation. The Canon Cocktail Book is poised to be an essential drinks manual for both the at-home cocktail enthusiast and bar industry professional.
Creative Tables by Rose Fournier shares the art of table decoration with the unexpected original designs of Fournier who is the third generation in a family of Swiss-French transformative decorators. Fournier has a knack for fun, creative entertaining without the fuss of endless shopping. The whimsical settings in Creative Tables forgo expensive tableware and accessories in favor of elements and ingredients already found in the typical home. For those who love to entertain and are fascinated with design and tablescapes, this is the book for you.
Feeding the Whole Family: Cooking with Whole Foods: More than 200 Recipes for Feeding Babies, Young Children, and Their Parents by Cynthia Lair is the fully revised and updated edition of her best-selling cookbook, including 45 new recipes, showing parents how to make nutritious meals for the whole family, including babies and young children. With more than 200 recipes this revised fourth edition teaches the basics of understanding a balanced whole-foods diet, from grains and beans to meat, dairy, fruits, and vegetables. All recipes use easy-to-find ingredients, are simple to follow, and will be enjoyable for the whole family.
Best Food Writing 2016 by Holly Hughes offers the best in food writing in one book. For seventeen years, the author has delved into piles of magazines and newspapers, scanned endless websites and blogs, and foraged through bookstores to provide a mix of what's up in the world of food writing. From the year's hottest trends (this year: meal kits and extreme dining) to the realities of everyday meals and home cooks (with kids, without; special occasions and every day) to highlighting those chefs whose magic is best spun in their own kitchens, these essays once again skillfully, deliciously evoke what's on our minds and our plates. One day, Darcie and I will be in one of these volumes.
Food City: Four Centuries of Food-Making in New York by Joy Santlofer shares the history of food-making in one of the world's food capitals. With an eye-opening focus on bread, sugar, drink, and meat, Food City recovers the fruitful tradition behind today's local brewers and confectioners, recounting how food shaped a city and a nation.
Food Anatomy: The Curious Parts & Pieces of Our Edible World by Julia Rothman and Rachel Wharton starts with an illustrated history of food and ends with a global tour of street eats. Along the way, Rothman serves up a hilarious primer on short order egg lingo and a mouthwatering menu of how people around the planet serve fried potatoes and what we dip them in. An award-winning food journalist, Wharton lends her editorial expertise to this light-hearted exploration of everything food that bursts with little-known facts and delightful drawings. Everyday diners and seasoned foodies alike are sure to eat it up.
Grape, Olive, Pig: Deep Travels Through Spain's Food Culture by Matt Goulding is a deeply personal exploration of Spain, a country where eating and living are inextricably linked. Crafted in the style of his acclaimed Rice, Noodle, Fish, this gastronomic travel companion takes you through the key regions of Spain as you've never seen them before. To travel and eat the world and then write about it – Matt Goulding, you have a dream job (so do I).
Feel-Good Comfort Food: 100 No-Fuss, Low-Cost Recipes
by Georgia Johnson contains 100 plus recipes using six easy-to-find ingredients or fewer, and the author's helpful tips and suggestions will encourage even novice cooks to experiment with one of these nourishing, nurturing dishes any night of the week.
Silver Platter – Simple Elegance: Effortless Recipes with Sophisticated Results by Daniella Silver and Norene Gilletz brings a whole new level of elegance to our tables. Simple Elegance offers Daniella's many devoted fans food that is as beautiful to look at as it is healthy to eat. The food is magnificent and, surprisingly, oh-so-simple to prepare. So what is the secret of "simple elegance"? It's not about dozens of hard-to-find ingredients, pricey equipment, and complicated instructions. It's simply about paying attention to the small details – an unusual garnish, an unexpected ingredient, a touch of flair in presentation. A little thought, a little imagination, and a lot of caring – and you've created a stunning dish, in less time than you would have believed possible. Daniela's first book The Silver Platter is a great title for those who love to entertain as well.
Spiralize This!: 75 Fresh and Irresistible Recipes for Your Spiralizer by Martha Rose Shulman proves just how versatile spiralizers can be: from egg dishes to salads, pickles to gratins, tacos to desserts, this book includes recipes for meat-eaters and vegetarians, with approximately 30 percent vegan recipes. Martha draws on her expertise in vegetable-focused cooking and love of flavors from Mediterranean, Asian, and Latin cuisines to deliver 75 cravable recipes: warming soups and noodle bowls, like Phô with Turnip Noodles and Beets; hearty dishes like Brown Rice Bowls with Miso-Glazed Salmon; seasonal gems like Winter Squash Lasagna. The book features a beautiful full-color photo with every recipe and includes tips on how to use various spiralizers and how to store leftover vegetable noodles, ribbons, and rice. With the basics of spiralizing covered and the array of fresh, enticing dishes to try, this is the book that spiralizer fanatics have been waiting for.
Tina Nordström's Scandinavian Cooking: Simple Recipes for Home-Style Scandinavian Cuisine by Tina Nordstrom shares more than two hundred of the author's favorite dishes. Tina provides plenty of her tried-and-true tips, shortcuts, and suggestions for expanding your kitchen wisdom and culinary know-how. Using Tina's simple methods, you can transform one dish into a flavorful variant, reinvent family classics for a new kind of taco night, and jazz up the week's leftovers with a dash of spice and some fresh new ingredients.
The Asian Slow Cooker: Exotic Favorites for Your Crockpot by Kelly Kwok who is the founder of Life Made Sweeter, provides great new flavors to try in your slow cooker in this title. These simple and delicious recipes will have your favorite Asian dishes waiting for you right when you get home. With the press of a button, you can make authentic dishes that are healthier and tastier than their restaurant counterparts.
The Superfun Times Vegan Holiday Cookbook: Entertaining for Absolutely Every Occasion
by Isa Chandra Moskowitz provides everything you need to get your party started, from finger food and appetizers to casseroles, roasts, and dozens of special sides. Then comes a throng of cakes, cookies, cobblers, loaves, pies, and frozen treats to make you feel like the best dang vegan cook in the world. You'll start with New Year's, stop for Valentine's Day on the way to Easter and Passover, party down from Cinco de Mayo through the Fourth of July, and cook through Thanksgiving, Hanukkah, and Christmas. And with more than 250 seasonal recipes, you'll mix, match, and remix for every celebration in between – filling your life with holiday cheer the whole year round.
Baking for Two: The Small-Batch Baking Cookbook for Sweet and Savory Treats
by Tracy Yabiku perfects the art of small-batch baking. The author has done the hard work of reengineering and redesigning your favorite recipes to achieve the same results in smaller portions. This book promises to deliver foolproof, scaled-down versions of your favorite sweet and savory baked goods.
Ladurée Savoir Vivre: The Art of Fine Living (Laduree) by Maud Hacker is the latest in the company's series of entertaining and lifestyle books. Like its predecessors, it is nestled in an irresistible box, packed just like Ladurée's delectable confections. Stunningly illustrated with specially commissioned photographs and illustrations, the book offers practical tips and inspiration on such varied topics as how to prepare and have breakfast the Ladurée way, how to be a good host and a good guest, how to dress for the theater, and how to pack for stylish travel. It is the ultimate guide to knowing how to live well, the French way.
Joanne Trattoria Cookbook: Classic Recipes and Scenes from an Italian-American Restaurant by Joe Germanotta is a collection of recipes and anecdotes, inspired by the world famous restaurant, Joanne Trattoria, owned by Joe Germanotta, father of Lady Gaga.
My Culinary Journey: Food & Fêtes of Provence with Recipes by Georgeanne Brennan is a beautiful offering of the author's rustic experiences and authentic recipes from Provence. Honey and Lavender Glazed Chicken, Pumpkin Gratin, and Savory Bread Pudding Layered with Asparagus, Fontina, and Mixed Spring Herbs are recipes that are cushioned between the author's tales. A lovely book to cook from as well as to read by the fire or basking in the sun.
British Columbia from Scratch: Recipes for Every Season by Denise Marchessault was previously released in Canada in 2015 and is out this month in the U.S. A well done celebration of British Columbia is brought to us through the palate of a cook and the lens of a photographer. Organized seasonally, the made-from-scratch recipes pay tribute to the foods grown by the farmers of British Columbia – unprocessed and as fresh as possible. The book is loaded with delicious seafood recipes, seasonal fruit and vegetable dishes and a back to basics section with everything including stocks, pastas and mayonnaise.
Ottawa Cooks: Signature Recipes from the Finest Chefs of Canada's Capital Region by Anne DesBrisay brings readers recipes from forty-one of Ottawa's most inspirational cooks including dishes from fine restaurants, food trucks and farmhouse kitchens. Previously released in Canada in September, this title is coming to the U.S. this month. With more than eighty recipes that focus on the best of the region's products with flavors inspired from around the globe, there is a little something for everyone. Recipes for Sweet Potato Spice Cake with Rum-Raisin Mousse and Pecan Praline, Pulled Pork Fritters and Crispy Green Papaya Salad with Citrus Soaker and Peanut Crumble are examples of the wealth of unique and incredibly flavorful recipes in this truly beautifully photographed book. Go Canada!
The Baker in Me by Daphna Rabinovitch is being publicized as the "quintessential baking book for any baker" and I believe they hit the mark. Stunning full page colored photographs fill this 488 page tome that contains recipes from the basics to more complicated favorites. Daphna's background is one of an executive pastry chef but states "I am, at heart, a home baker". Accordingly, these recipes can be tackled by any home baker with great success. I have some recipes tagged to make but I do have a close friend who made a recipe or two from this book and was thrilled with the results. Seven Layer Bars with Marshmallows and Dried Cranberries, Peek-a-Boo Chocolate Cupcakes, and Three Nut Brittle Squares are a few tempting sweets that I have marked. Previously released in Canada earlier this year, this title is being released in the U.S. this month.
The following two titles are being released in the U.S. as well as France and Germany.
FRANCE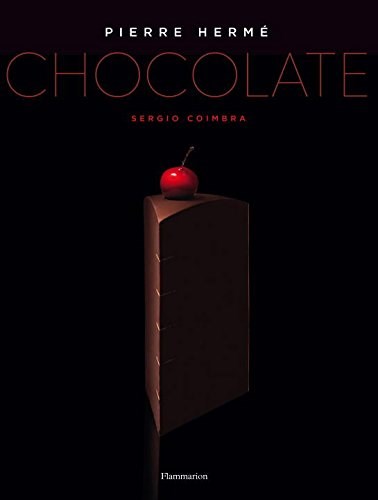 Pierre Hermé: Chocolate by Pierre Hermé displays his artistic mastery in this homage to chocolate through recipes that highlight the diversity of the world's favorite ingredient in all its forms. Insatiably creative, in this new volume Hermé returns to his first passion-chocolate. Retracing his passionate love affair with the versatile cacao bean, this work reveals daring creations that display the celebrated pastry chef's signature innovative style, which has transformed the realm of pâtisserie. It includes thirty-five recipes, from original combinations such as chocolate, banana, and ginger cake or chocolate and lemon madeleines to rich, iconic desserts like his Infiniment Chocolat Baba Cake, Infiniment Chocolat Macaron, or yuzu-flavored Éclair Azur. Following an intense, synergetic collaboration with photographer Sergio Coimbra, this unique book pays homage to the purity and simplicity of chocolate and its diverse forms and textures. Under Coimbra's lens, every facet of chocolate is captured in its essence, tempting the reader to enjoy the myriad delights that constitute Pierre Hermé's extraordinary chocolate repertoire.
GERMANY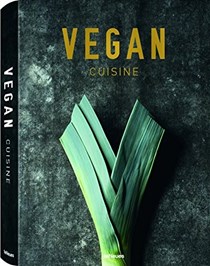 Vegan Cuisine by Jean-Christian Jury shows off the limitless possibilities of vegan food with stunning plated results in this book of over 800 recipes, collected and curated by top vegan chef, Jean-Christian Jury. Most recently at the Mano Verde in Berlin, Jury's successes and master expertise in the vegan world have informed his life's work of recipes. The book is an homage to green cooking, and a must for anyone who loves to cook, whether they are full-time or only part-time vegans. Dishes range from classic appetizers, filling main dishes sure to satisfy everyone, and sinfully delicious desserts to vegan cheese, bread, soups, smoothies, and many special dishes that will surprise even seasoned vegan cooks. World-renowned food photographer Joerg Lehmann provides the perfect stage for dishes like Asian seaweed salad, vegan croissants, and the incredible Mano Verde Chocolate Tart. Vegan cuisine has never been so beautiful and appealing. This book is coming to Germany and the U.S. this month.
CANADA
Earls the Cookbook: Eat a Little. Eat a Lot. 110 of Your Favourite Recipes is being released in Canada and the U.S. this month. Earls is a Canadian restaurant chain that is immensely popular. In this book, the Earls' family have selected 110 of their best recipes including favorites of their loyal customers. Thai Chicken Salad, Confit Duck and Blue Brie Pizza, and Beef Bibimbap are a few examples of dishes you will find here. A gorgeous book with an eclectic collection of proven recipes makes this book a winner.
The Vanilla Bean Baking Book: Recipes for Irresistible Everyday Favorites and Reinvented Classics by Sarah Kieffer is a beautiful offering of 100 recipes ranging from the classics such as Blueberry Muffins to new recipes for Amaretto Tartlets. The Vanilla Bean Blog was the winner of Saveur's Best Baking & Dessert Blog Award. Sarah's book shares step-by-step process photos of techniques such as shaping danish dough, making rough puff pastry, along with charming color photographs of many of the desserts. The Cardamom Cake with Coffee Buttercream and Burnt Honey Buttercream Cake with Chocolate are battling for my attention – one will be on our dessert table soon. In my opinion, this book is in the running for one of the best baking books of 2016. This title is also being released in the U.S. (see above)
U.K.
Aimee's Perfect Bakes: Over 50 Beautiful Bakes and Cakes for Friends and Family by Aimee Twigger is being released in the United Kingdom this month and was previously released in Australia in July. This is the second title from the popular blogger of Twigg Studios and features over 50 original sweet and savoury baking recipes. Each recipe has easy-to-follow instructions and is paired with stunning photographs shot by Aimee herself. She also gives crafty tips for beautifully wrapping and presenting her delicious bakes to make perfect, edible gifts for any occasion. Her first title was Love Aimee X and after looking at her blog – I just ordered them both.
Chiltern Firehouse: The Cookbook by André Balazs and Nuno Mendes is a title I am anxious to get my hands on. The Chiltern Firehouse opened in 2013 to roaring success with the restaurant and chef Nuno Mendes' menu at its heart. Lisbon-born, Mendes draws on influences from his career split between the United States and Europe to create contemporary recipes with an American accent. From the signature crab doughnuts to maple-glazed salmon and frozen apple panna cotta, Mendes delivers recipes of reimagined classics and bold new flavours. The book is being released in the U.K. next week and the U.S. in April of 2017.
4 Grosvenor Square: The Menu of the Italian Embassy in London by Danilo Cortellini is another reason to be excited about November! From honing his skills at some of the finest Michelin-starred restaurants in the Italian Peninsula, to cooking for Europe's most influential people and making the final of MasterChef: The Professionals, chef Danilo Cortellini's exquisite approach to Italian cuisine has led him to the kitchens of 4 Grosvenor Square, the Italian Embassy in London. Family recipes that have been passed down through generations, traditional regional delights and innovative creations combine to make up Danilo's menus.
Le Manoir aux Quat'Saisons: The Story of a Modern Classic by Raymond Blanc is a personal tour of Blanc's legendary restaurant and hotel. Set out seasonally, it contains 120 recipes from his celebrated kitchens which range from those that can be recreated at home – such as Soupe au Pistou and Soufflé de Rhubarbe – to the sensational creations – including Theme Sur la Tomate and Cassolette D'abricot – which have earned the restaurant its status as one of the world's legendary gastronomic destinations. Spectacular photography of the luxurious rooms and the stunning gardens, as well as beautiful and witty illustrations, the fairy tale of Le Manoir aux Quat'Saisons is brought to us in this beautiful book. I plan on spending the winter wrapped up in this title.
Yashim Cooks Istanbul by Jason Goodwin is being released in the U.K. and U.S. this month and is inspired by recipes from the author's bestselling historical Investigator Yashim series. Yashim Cooks Istanbul covers the full spectrum of Turkish cookery, from simple meze and vegetable dishes to meat, fish and puddings. Good in the kitchen, good on the table, it will draw the reader into the extraordinary atmosphere of old Istanbul.
Vegetables by Antonio Carluccio is another title being released in both the U.K. and U.S. It is a beautiful book with gorgeous photographs and lovely illustrations. The recipes are varied and feature produce as a main ingredient such as Edamame Beans with Tuna and Onion, recipes that are focus solely on the ingredient such as Fried Peppers, and recipes that include meat such as Beans with Pork and Rice. It is very much an Italian cookbook brimming with recipes that will inspire us to include more vegetables in our meals. The Rustic Potato Cake, Mushroom Strudel and Stuffed Onions are just a few examples of recipes I have marked to try.
Twisted: The Cookbook by Team Twisted features a collection of the popular online food channel TWISTED's creations. The book features 30 tried-and-tested recipes including the Fajita Cake, Camembert Hedgehog Bread, Breakfast Nachos, Pizza Donuts, or Snickers Salami. Fun and quirky!
A Visual Guide to Drink: An Infographic Exploration of Beer, Wine, & Spirits by Ben Gibson and Patrick Mulligan was released last year in the U.S. and is being released this month in the U.K. This volume contains everything from the many varieties of beer and the vessels from which to drink them, to cocktails of choice in film and literature. It maps, graphs, and charts the history, geography, and culture of the world's very favorite pastime.
Gone Fishing: From river to lake to coastline and ocean, 80 simple seafood recipes
by Mikkel Karstad takes us on a fishing trip around the lakes, rivers and coastline of his native Denmark, catching and cooking fish and shellfish from sustainable species only. Each is given its own chapter, from plaice and skate to razor clams, langoustine and crab, with clear examples as to why zander fillet is an ethical and even more delicious alternative to the diminishing stocks of its sister fish, perch. Karstad not only cooks but styles each dish himself, bringing his elegant and fresh design aesthetic to over 80 delicious and nutritional recipes. This title is being released both in the U.K. and U.S. this month.
Drink Me Now: 150 Cocktails for Any Emergency from Hamlyn is being released this month in the U.K. Whether you need a midweek pick-me-up, a weekend treat or are in the mood for something sweet, you will find something to hit the spot. You can enjoy a classic, such as a long island iced tea or an old fashioned – or maybe you'll discover a new favourite drink, like the fresh paloma, primrose fizz or the Mexican marshmallow mocha. Cocktail novices can enjoy the introduction to mixology, which includes a guide to choosing the right glass, common cocktail ingredients and useful equipment for cocktail making, as well as a glossary of techniques – from mddling to mixing.
Delicious Every Day: Mostly Healthy, Always Tasty
by Anna Gare was released in Australia last month and is coming to the U.K. now. One of Australia's most popular television cooks, Anna Gare, knows a thing or two about balancing a busy life with the need to serve up delicious, healthy food for the whole family, every day. In this title, she shares her absolute favourite go-to recipes: food to feed a crowd and to keep you and the rest of the family ticking over. There are solutions to midweek dinner dramas, such as Japanese salmon with miso broccoli and brown rice, one-pot stars such as herby chicken casserole on pearl barley, and ideas for salads and easy sides that are so good they'll steal the show.
Sweet! Celebrations: A My Cupcake Addiction Cookbook
by Elise Strachan shares edible delights that anyone can tackle with a few basic tools and a trip to the local supermarket, including delicious creations for Halloween, Birthdays, Valentines and Christmas. Every chapter includes a large 'centrepiece' cake, in addition to 'small bake' recipes (and a couple of 'no bake' options).
Elise Strachan, has a cupcake business and a wildly successful YouTube channel and blog of the same name: My Cupcake Addiction that reaches millions of dessert enthusiasts each week thanks to Elise's talent for helping novice bakers all over the world achieve astounding results. Imaginative, playful and occasional cakes are Elise's specialty.
Damn Fine Cherry Pie: The Unauthorised Cookbook Inspired by the TV Show Twin Peaks
by Lindsey Bowden is coming to the U.K. and U.S. this month. Now, fans hungry for a Twin Peaks fix can sate their appetite with this quirky cookbook that pays homage to the show. Lindsey Bowden, the founder of the Twin Peaks festival in the UK, has gathered dozens of recipes inspired by its most memorable scenes and characters, including Percolator Fish Supper, the Log Lady's Chocolate and Chestnut Roulade, and the Double R Diner's famous Cherry Pie.
AUSTRALIA
More Please!: My Family Recipes You'll Love to Cook and Share by Manu Feildel and Clarissa Weerasena is being released in Australia this month and in the United Kingdom next month. In his television show, Manu Feildel gets to sample some of the finest home cooking in the nation. His favourite meals, though, are most often those he enjoys at home with his loved ones. Pulling from his multi-cultural background, he and his partner, Clarissa, create dishes influenced from many types of cuisines. The book is packed with fun, flavorful food that is sure to please.
Smith & Daughters: A Cookbook (That Happens To Be Vegan) by Shannon Martinez and Mo Wyse is being released in Australia this month and in the U.K. in March of 2017. The authors own the celebrated restaurant Smith & Daughters and this is their first cookbook. This title offers 80 plus delicious vegan recipes with a Spanish twist to recreate at home. From 'chorizo' and potato, Spanish 'meatballs' in a saffron almond sauce, chipotle cashew 'cheese', 'tuna' and green pea croquettes to warm Spanish doughnuts or spiced Mexican flan, the recipes give new inventive life to classics that will appeal to meat and vegetarian eaters alike. Coming to the U.S. in 2017.
Texan BBQ: A Smokin' Good Cookbook by Robert Texas Murphy is coming to Australia and the U.S. this month. The Texas barbecue is a way of life, it's a process of hot-smoking meat cooked low and slow to the point where the meat falls off the bone seamlessly after being marinated in a sweet tomato-like sauce aka the Texan BBQ Sauce or dry-rubbed with secret mixtures of dry seasonings, giving it flavours that you won't ever forget. In this beautifully illustrated book, Robert 'Texas' Murphy will share with you 80 authentic Texas-style barbecue recipes, some of which have been handed down from his cattle-ranching ancestors. These tasty recipes will include sticky, luscious ribs, juicy steaks, tender brisket that will simply melt in your mouth, with a variety of side dishes to complete your meal.
The Cook's Table: 130 Recipes to Share with Family and Friends by Stephanie Alexander shares 25 of her favourite menus for entertaining family and friends, from special occasions such as Christmas Eve, Christmas Day, Mother's Day and Father's Day, to menus inspired by her travels in France, Italy, Turkey and Peru. This must-have guide to entertaining includes 130 new tried and tested recipes.
Salads & Vegetables by Karen Martini features vibrant, fresh produce taking centre stage in this collection of original, nourishing and downright delicious salads and vegetable dishes. Karen is the author of stellar cookbooks books that are praised by critics and fans alike. I have three titles and look forward to completing my wish list with her books soon.
Lamingtons & Lemon Tart: Best-Ever Cakes, Desserts and Treats From a Modern Sweets Maestro
by Darren Purchese focuses on the classics recasted with the author's trademark flair for the home cook who might be ambitious, but also wants to feel that the recipes are within their grasp – and that ingredients can be sourced with ease. Alongside this line-up of classics, he includes a selection of his favorite modern creations, from Caramelized white chocolate mousse to Explosive raspberry wagon wheels; Lemon meringue pie éclair; Canneles; Passionfruit clouds; and his big-selling Popcorn and honeycomb rubble.