The stress of cooking for multiple diets
November 22, 2016 by Darcie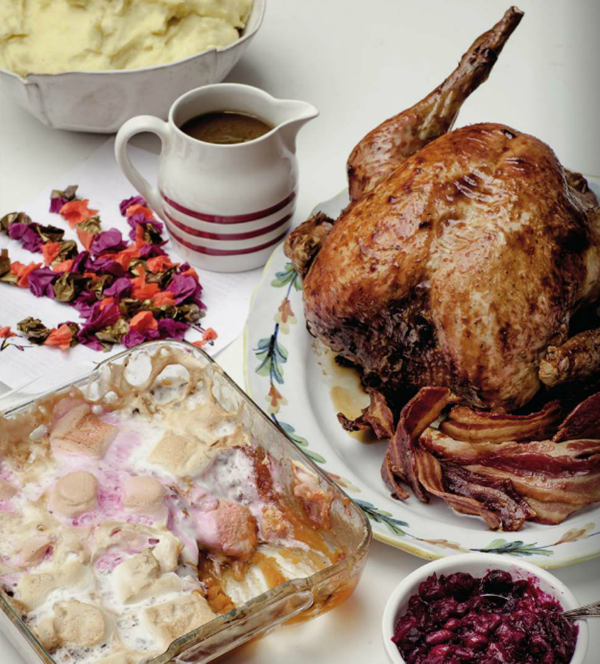 If you are like me, you obsess over holiday meal planning, attempting to design a delicious menu that will please everyone. That is stressful enough on its own, but throw in a family member with special dietary needs or restrictions and you raise the anxiety level to new heights. NPR's The Salt takes a look at how stressful special occasion meals can be when you have to cook for dramatically different diets of family members.
The issue can be especially difficult when the family members are teenagers. Sarah Clark, a health behavior researcher at the University of Michigan, recently conducted a poll on the effects of teens switching to special diets including vegetarianism and veganism. She found that over half of parents surveyed reported that the switch had become a source of conflict or stress.
One way to resolve this dilemma is to involve the teens in meal planning and preparation. Instead of just tacking on another chore onto your already-full list, have family members suggest dishes and help assemble and cook them. This can ease tensions and make sure everyone finds something to enjoy at mealtime.
Since I am a control freak, it can be difficult for me to let go of parts of the meal, but I'm slowly learning to allow others to contribute. At the very least I'll solicit suggestions for foods to make, which can lead to discovering new and interesting foods. What strategies do you employ to reduce stress when cooking for different dietary needs or preferences?
Photo of Stateside our side: Thanksgiving dinner, incl. a decent roast turkey from Big Table, Busy Kitchen: 200 Recipes for Life