Cookbook Gift Guide for the Art & Music Lover
November 29, 2016 by Jenny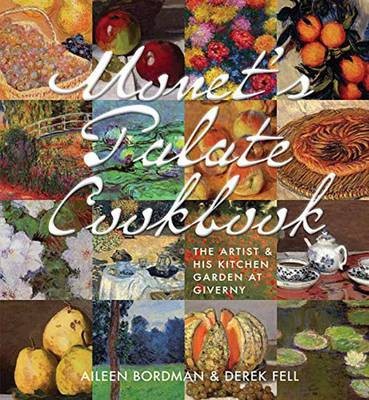 Monet's Palate Cookbook: The Artist and His Kitchen Garden at Giverny by Aileen Bordman and Derek Fell is brimming with stunning photos of both Monet's beloved kitchen gardens and the many finished dishes that are set out in the book. Dishes that include Camembert Fritters with Apple and Raisin Chutney, Roasted Carrot Soup with Ginger, Cumin, Coriander and Toasted Almonds, Boeuf Bourguignon with Rosemary Puff Pastry Crust, and Roast Beef and Yorkshire Pudding with Gruyere and Herbs and Gratin of Turbot, Carrots and Leeks with Cider and Cream. As there should be, there is a chapter on Garden-Inspired Side Dishes inspired by the beautiful garden at Giverny. The desserts chapter offers sweet endings such as Rosemary Butter Sandwich Cookies with Fig Jam and Normandy French Apple Tart. There is something for everyone including a foreword by Meryl Streep, wonderful narrative about Monet's Home and Kitchen Garden, recipes and, of course, gorgeous photographs.

Dining with Picasso by Ermine Herscher contains over 50 recipes and shares the stories behind the artist's favorite meals, from the fare he cooked as a youth in the Catalan Hills to the dinners made by his wife in the south of France. For Picasso, food mixed with art, and his love of food was reflected in his art. He fashioned ceramic plates adorned with fish; drew with wine on cafe table paper; captured portraits in cafes; and designed wall art for gathering places.
A Painter's Kitchen: Recipes from the Kitchen of Georgia O'Keeffe by Margaret Wood was recommended by one of my best friends. Over the Thanksgiving break, my family and I took a few days in Santa Fe and this book was mentioned as one I should seek out. I am now totally fascinated by Margaret Wood's life as O'Keeffe's caretaker and also ordered – Remembering Miss O'Keeffe: Stories from Abiquiu – to read next. A Painter's Kitchen is a glimpse into the health based culinary style of the artist, her love of entertaining and her beloved garden. Lovely recipes and photographs fill this book and it is a wonderful addition to any collection.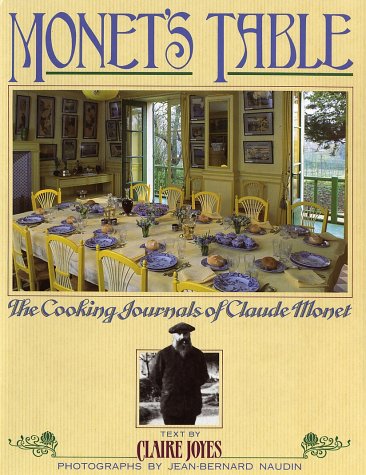 Monet's Table: The Cooking Journals of Claude Monet by Claire Joyes and Jean-Bernard Naudin includes dishes Monet had encountered in his travels as well as recipes from friends, such as Cezanne's "bouillabaisse" and Millet's "petits pains." For this book, the author Claire Joyes, wife of Madame Monet's great-grandson, spent years researching the Monets' favorite recipes which were then artfully prepared and brought back to life in Monet's own kitchen by master chef Joel Robuchon. This title is also Illustrated with reproductions of Monet's paintings, spectacular original four-color photographs of Giverny, shots of finished dishes, and facsimile pages from the notebooks themselves. It provides a unique insight into the turn-of-the-century lifestyle of one of the world's most celebrated Impressionist painters. There are other Monet related titles you might wish to check out. The two mentioned on this post are favorites of mine and I felt each are unique enough to warrant a mention.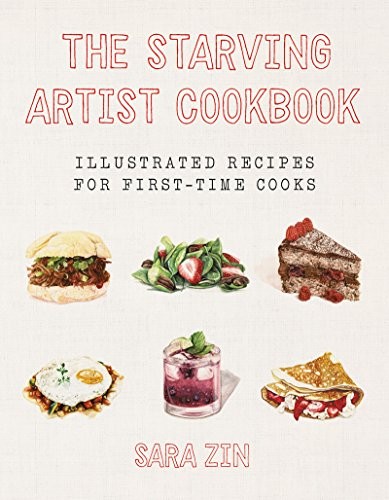 The Starving Artist Cookbook: Illustrated Recipes for First-Time Cooksby Sara Zin is the result of the author's year long journey to teach herself to cook. When Sara turned 30, she was searching to find meaning in her art and she really wanted to cook home-cooked meals. While learning to cook, she painted each dish – this book shares 90 hand-drawn illustrations and basic recipes which the author mastered. This is a great gift for the young (or older) person who wishes to embrace cooking done in a whimiscal manner. The drawings are wonderful and the recipes are basic – perfect for the beginner.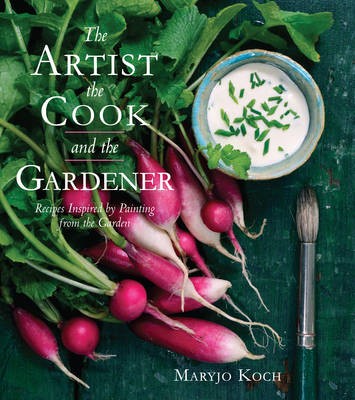 The Artist, the Cook, and the Gardener: Recipes Inspired by Painting from the Garden by Maryjo Koch explores the centuries-old connection artists seem to have to their gardens. This title was inspired by Koch's own studio garden. The garden not only provides the artistic subjects she and her many students paint, but it also delivers delectable and visual feasts she prepares for her family, guests, and painting classes throughout the year. Divided into four seasonal chapters, you will find tips, recipes, and painting projects centered on food pairings. For example, the winter garden focuses on soups with offerings like Minestrone with Crumbled Bacon and Butternut Squash-Apple Soup. Springtime brings culinary attention to leafy greens such as Flower Petal Salad and Spring Asparagus Fritttata with Peas and Peppers. As the seasons' bounty progresses, the painting subjects and menus transform as well, inspired by whatever garden offering is fresh.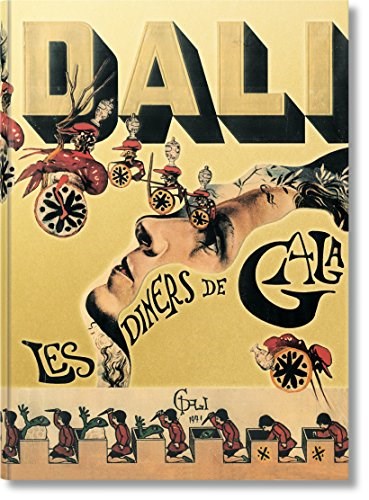 Salvador Dalí's Les Diners de Gala was reissued by Taschen this month. A more thorough review of this book can be found on my article published at the beginning of this month. I felt any gift guide focusing on art would be lacking if this book were not mentioned.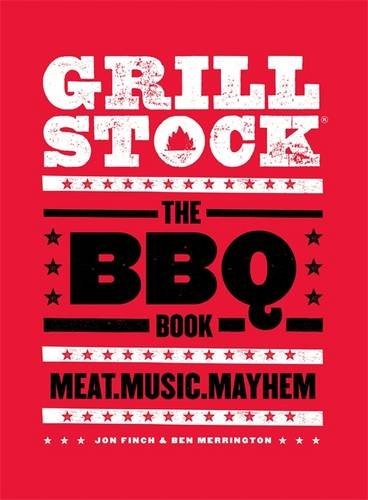 Grillstock: The BBQ Book: Meat. Music. Mayhem by Jon Finch and Ben Merrington is stacked with more than 100 recipes – including Grillstock secrets – as well as favorites from the Smokehouse's various U.K. locations, tips on mastering the low 'n' slow style, some epic meaty feasts and unique recipes from some of the BBQ competition teams and rock stars that have cooked and played at their annual music festivals. The perfect book for the music and BBQ fanatic in your life. This title was first released in the U.K. in April of this year and will be coming to the U.S. in the spring of 2017.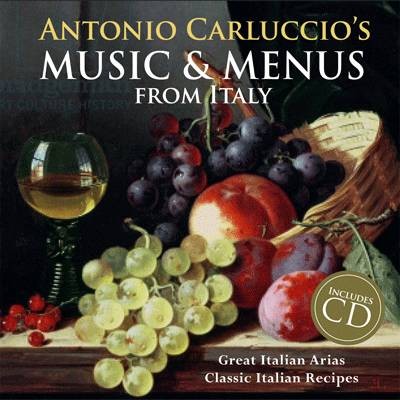 Antonio Carluccio's Music & Menus: Great Italian Arias Classic Italian Recipes by Antonio Carluccio features selected highlights from the author's own repertoire, including classic regional dishes. Ossobuco Milanese; prawns in garlic, oil, and chili sauce; and baked peaches are just some of the dishes offered here. Carluccio has tried to match food to the character of the opera. The chef has entertained some of opera's greatest personalities, including Luciano Pavarotti, Kiri Te Kanawa, and Placido Domingo, he is experienced to create the perfect accompaniment.
Other titles that might be the right fit for music loving cooks can be found in our search for symphony and music contained in cookbook titles. I have a few books that feature collections of recipes to support various symphonies around the country. If any of these books meet your requirements for someone on your gift list, be sure to use the Buy Book button to help support Eat Your Books indexing efforts. An EYB subscription makes the perfect gift for cookbook lovers – each gift certificate purchase qualifies you for an entry to win a lifetime membership.
I will be sharing several other gift guides – including Gifts for the Baker, Gifts for the Entertainer and Gifts for the Beginner to the Advanced Cook and, of course, the Best Books of 2016 will make an appearance as well.