All about black cocoa powder
November 30, 2016 by Darcie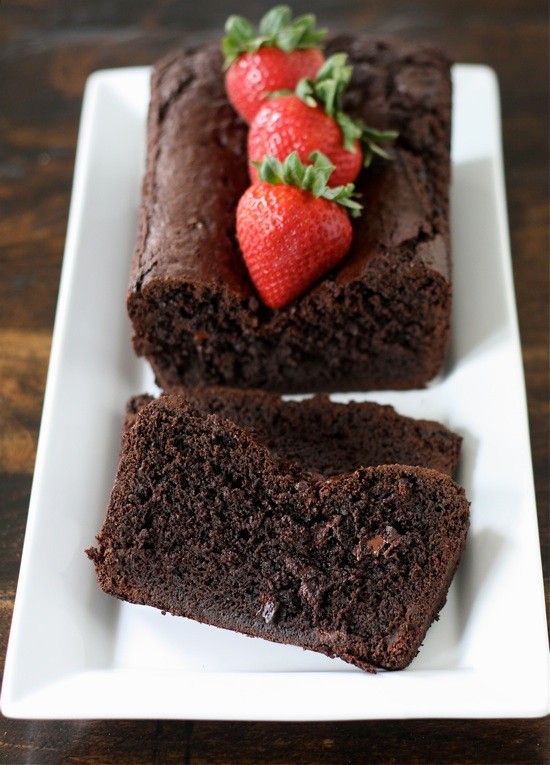 Don't you love it when you learn something about an ingredient that you have been thinking about trying? That happened to me today, when I followed a link posted by David Lebovitz on Facebook. The link was to an article on the website bakingsociety.com (the blog by the authors of Baked) about black cocoa powder.
As an avid baker, I have seen many recipes that require black cocoa, including the Double chocolate loaf cake from indexed blog Two Peas and Their Pod (pictured above). I've yet to see the product in stores, however, and haven't yet thrown it into any online shopping carts. After reading this article, however, I will take advantage of the next free holiday shipping deal so I can begin to use this ingredient.
One of the concerns I had about black cocoa powder was how it would taste. It would obviously impart a very dark color to cookies and cakes, but how would it affect the flavor and texture? The team at Baking Society conducted a "blind" taste test using black cocoa, natural cocoa (Hershey's), and regular Dutched cocoa (Valrhona). The results indicated that black cocoa has no discernable effect on rise or texture, but did provide more bitter flavor notes. Previously, Baking Society published another ode to black cocoa that explains why you generally don't need to make any adjustments when using the product.
The takeaway from the article is that when choosing a cocoa powder, you should ask yourself two questions: 1) What color are you looking for and 2) What flavor profile do you have in mind? If you like the somewhat bitter flavor that Dutched cocoa provides (black cocoa powder is described in the article as being "ultra Dutched"), and want your baked goods to be as dark as possible, then black cocoa powder is an excellent choice.