Cookbooks of November – Part I
November 5, 2016 by Jenny
In the world of cookbooks, October is a hard act to follow. Surprisingly, there are more great titles coming this month that deserve their rightful place on our bookshelves. Move over Cookbooktober, we aren't done yet. Check back next week for Part 2 which will highlight more titles.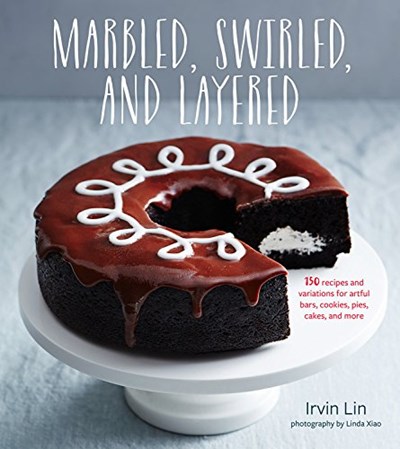 Marbled, Swirled, and Layered: 150 Recipes and Variations for Artful Bars, Cookies, Pies, Cakes, and More by Irvin Lin is an innovative cookbook from one of my favorite bakers. I will be posting a full review along with an interview and giveaway soon. I've made two recipes from this book and they were killer good. Irvin has a great way with flavors and transforming the ordinary into something new and exciting: Pluot-Cardamom Upside-Down Cake with Caramel anyone? Bakers will want this book! And don't forget we have almost 400 recipes indexed from Irvin's blog Eat the Love – you can add them all to your Bookshelf in one go (that's like adding two of his cookbooks!).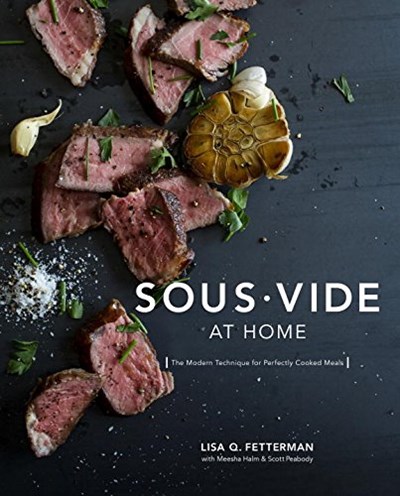 Sous • Vide at Home by Lisa Q. Fetterman is the book for sous vide enthusiasts. Fetterman was the creator of the first affordable sous vide – so who better to provide cooks what they need to know to make the most out of this modern approach to cooking. Dust off your sous vide and get ready. An interview and giveaway for a copy of this book will be coming soon – but until then here are a few examples of the recipes included in this book: Pomegranate Molasses Short Ribs, Lemon Saffron Tart and Foolproof Homemade Yogurt.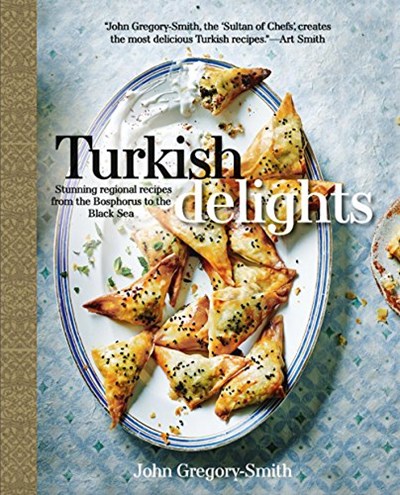 Turkish Delights: Stunning Regional Recipes from the Bosphorus to the Black Sea by John Gregory-Smith was previously released in the U.K. in 2015 and we welcome it to the U.S. this month with open arms. Turquoised hued pages surround 100 of Turkey's traditional food full of the exciting flavors and spices from this region of the world. Akçaabat Beef Köfta (pepper and parsley spiked beef), Ground Lamb Menemen and Village Pancakes with Honey and Clotted Cream await us in this stunning book. Middle East cuisine is white hot and it's little wonder why with recipes that spark inspiration and spices that awaken our senses – I can't pass up a title devoted to this part of the world.
The Good Fork Cookbook by Sohui Kim and Rachel Wharton is a very approachable collection of the recipes from this Brooklyn hotspot. For a decade, The Good Fork in Brooklyn has served up Chef Kim's global fusion dishes and now we can create them in our own home with this book. I particularly love the step-by-step process photos for dumpling folding as well as preparing fresh pasta and ravioli. The tempting recipes include Vietnamese Style St. Louis Ribs, Japanese Dashi, and Green Eggs and Ham Risotto. There are pasta dishes, dessert recipes and an incredible variety that will provide something for everyone.
Biscuit Head: New Southern Biscuits, Breakfasts, and Brunch by Jason Roy and Carolyn Roy is as cool as that cover! The beloved Asheville, North Carolina restaurant has guests lined up around the block for their fare and it is obvious why. With recipes like Mimosa Fried Chicken with Sweet Potato Chai Butter and Sriracha Slaw and Biscuit Donut Holes with Lemon Curd – I am ready for a road trip! Vibrant photographs are plentiful in this title devoted to Southern comfort food at its best. Warm up the treadmill and indulge in these recipes, it will definitely be worth the sweat.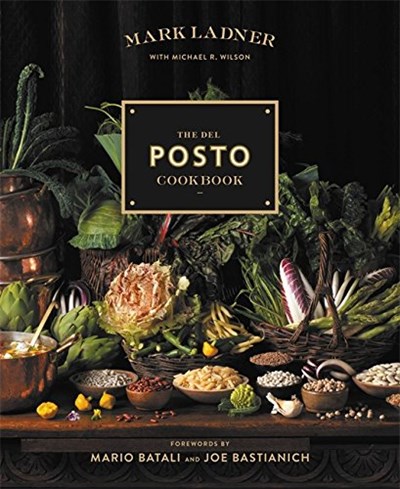 The Del Posto Cookbook by Mark Ladner and Michael R. Wilson delivers not only beautifully written recipes tested for the home kitchen but also well-researched information on which ingredients make a dish taste extraordinary. The photographs are a little old-school but the recipes are anything but. The cost of the book is easily worth the recipe for the 100-Layer Lasagne al Ragù Bolognese. Upscale Italian cooking from the executive chef of this Michelin star restaurant can be found inside this book. New Yorkers have something to look forward to in 2017: Ladner's new venture Pasta Flyer, a quick-service pasta restaurant will open. Look for a full review and promotion soon on Del Posto here at Eat Your Books.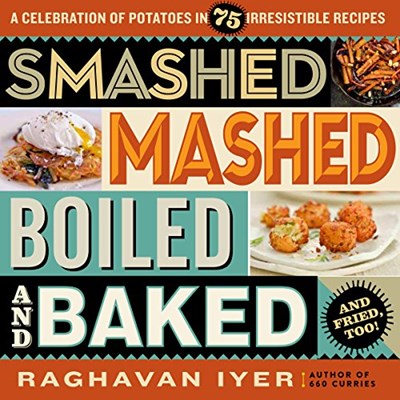 Smashed, Mashed, Boiled, and Baked…and Fried, Too!: A Celebration of Potatoes in 75 Irresistible Recipes by Raghavan Iyer makes me happy. Raghavan's books are all on my shelves and his recipes never disappoint. Being the good Irish girl that I am – I love potatoes and this book delivers 75 delicious ways to enjoy them. A full review and promotion will be posted in the next week so be sure to check back. I'll leave you with this: Raghavan's Kung Pao Potatoes will be on my menu next week.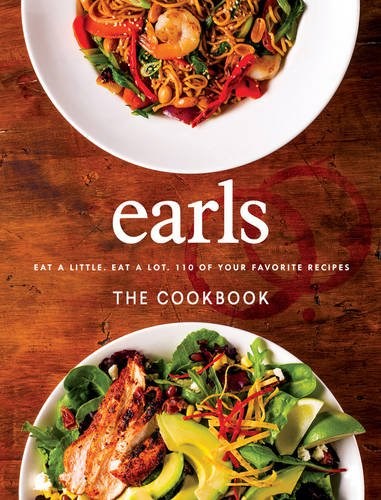 Earls the Cookbook: Eat a Little. Eat a Lot. 110 of Your Favourite Recipes is being released in Canada and the U.S. this month. Earls is a Canadian restaurant chain that is immensely popular. In this book, the Earls' family have selected 110 of their best recipes including favorites of their loyal customers. Thai Chicken Salad, Confit Duck and Blue Brie Pizza, and Beef Bibimbap are a few examples of dishes you will find here. A gorgeous book with an eclectic collection of proven recipes makes this book a winner.
Mastering the Art of Japanese Home Cooking by Masaharu Morimoto was written to introduce American home cooks to Japanese cooking. The title contains ideas from Japanese grandmothers, a collection of Morimoto's favorite dishes and the author's attempt to hold on to the old ways – the ingredients and techniques that make delicious food. "It's out of hope that I named this book after Julia Child's groundbreaking Mastering the Art of French Cooking," Morimoto states. Julia changed the way Americans think about French food and Morimoto hopes that his book will change the way we approach Japanese cooking. A truly gorgeous book with 150 photographs to guide us through this fascinating cuisine. Morimoto may have written the definite book on Japanese cuisine.