Cookbooks for Holiday Cooking & Baking
December 12, 2016 by Jenny
Between shopping, parties, wrapping and other festive activities, somehow we all manage to bake delicious treats and plan totally knock-out meals for the holidays. For those who are new to baking and cooking or would like some ideas to shake things up, I've compiled a list of holiday favorites. It's December 12th, every year I promise I will start holiday baking earlier – well the clock is ticking and if I don't start soon – I'll be cursing cookies and throwing fudge at anyone who enters my work area two days before the big day – so I'm off to practice what I preach – or maybe I'll start tomorrow.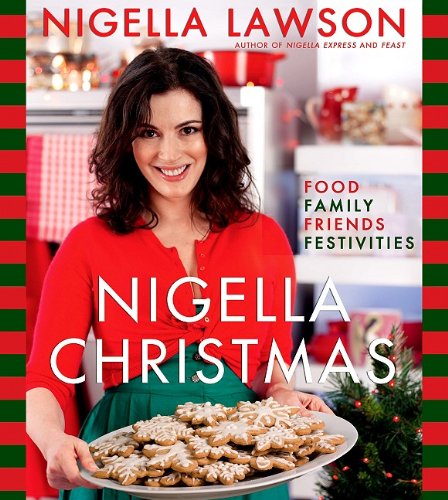 Nigella Christmas: Food, Family, Friends, Festivities by Nigella Lawson is one of the first titles I think of at this time of year. Nigella's no-nonsense approach coupled with her inspirational ideas can help us plan ahead. Her recipes are still approachable during this joyous, but fully packed and fast paced season and with her help our urges to dive face first into the eggnog vat and be abated. Nigella makes everything look easy and effortless, our zen mother (well more like gorgeous sister) guiding us along the way. Over the years, I've copied her style in my own home from white twinkling lights throughout the house (even during non-holiday periods) to popping little green evergreens from the craft store on my plate of holiday cookies and occasionally sneaking a bite of the leftovers by the light of the fridge.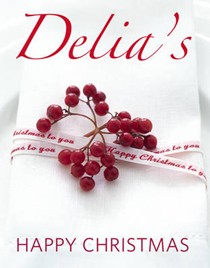 Delia's Happy Christmas
by Delia Smith shares the author's 40 years of experience in this definitive guide to cooking for Christmas. This book aids in the planning of Christmas festivities by sharing 150 recipes, including 100 new recipes and 50 much-loved classics, plus menu plans and shopping lists, and is illustrated with beautiful photographs. I love the simple beauty of the cover, itself. I have several of Delia's titles and they have never failed me.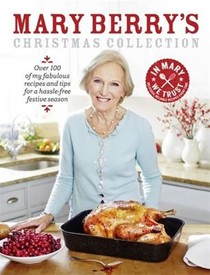 Mary Berry's Christmas Collection: Over 100 of My Fabulous Recipes and Tips for a Hassle-Free Festive Season
by Mary Berry combines time-honoured festive favourites with a variety of new and exciting dishes to spice up the season. By taking the traditional Christmas fare and giving it a twist, Mary adds sparkle to every celebration. Simple yet reliable recipes and Mary's handy hints will take the pressure off entertaining, whether it's for the big day itself, a Boxing Day crowd or an intimate New Year family gathering. With a Christmas Day countdown, sample menus, shopping lists and ever-popular tips on preparing ahead and freezing, this is the must-have companion to the festive season.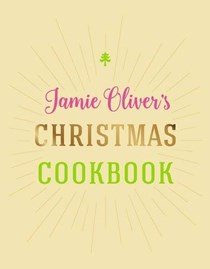 Jamie Oliver's Christmas Cookbook
by Jamie Oliver is packed with all the classics you need for the big day and beyond, as well as loads of delicious recipes for edible gifts, party food and new ways to love those leftovers. It's everything you need for Christmas. Straight talk from the author himself, "I've got all the bases covered, with everything you need for the big day and any feasting meals over the festive period, as well as party fare, edible gifts, teatime treats, cocktails and, of course, exciting ways to embrace and celebrate those leftovers. You'll also find all the deeply important technical info you need, such as cooking charts, and wherever possible, I've designed the recipes to be cooked at the same oven temperature, so you can be efficient with time and oven space, and it'll be super-easy for you to mix and match the different elements and build your own perfect Christmas meal."
Happy Cooking and Baking. I hope everyone has a wonderful, peaceful holiday season.
Seen anything interesting?
Let us know
& we'll share it!