Cookbooks – Giveaway Roundup, Information and Loving Books
December 15, 2016 by Jenny
This post will provide you with a full breakdown of all our current promotions as of this date. Links for the articles, recipes and giveaway posts for each title are shared. If you enter our giveaways, please be sure to check your spam or promotion folders for email notifications – or add jenny at eatyourbooks dot com to your filters. Also, you can check the giveaway post itself on the day of, or soon after, for a listing of the winners names. You enter the giveaways – be sure you are not missing the email telling you that you have won!
I am working on giveaways open to our members outside the U.S. One will be posted this weekend and more after the holidays. If you are interested in buying any books (or any items from our affiliates), using the BUY BOOK button for your purchases helps support our indexing efforts.
Christine's weekly posts on Fridays keep you up-to-date on all the recipes and happenings here on EYB and Darcie's daily posts keeps us current with food, cooking and book trends – so be sure to catch those. I know Jane is working on our Best of the Best lists that should be coming in the next week and as always my monthy round up is right around the corner! Our home page provides links to our forums, categories of posts, author and cooking school events and so much more.
I am also working on building an Instagram following for us. More will be coming on that later. Our other social channels can be found on Facebook, Twitter and Pinterest. Following us on those outlets is not only appreciated, but will ensure that you don't miss out on book news, giveaways, recipes and more. Occasionally, a few giveaways will be shared on the Facebook page as we did with Monet's Palate. Sharing the information on this post, as well as any post, is appreciated. We want to continue to grow our cookbook loving community.
This is a peek at one of my shelves with a new vintage LeCreuset my husband doesn't know that he bought for my birthday. It's always fun to peek at other's shelves and the fun part of Eat Your Books is that we can do that by looking at our virtual bookshelves. My profile can be viewed at the link provided and I would love to have a look at your shelves as well. Feel free to leave your profile link in the comments.


Now for a list of our current promotions: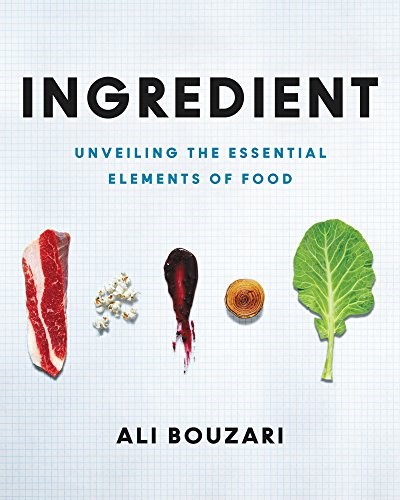 Ingredient: Unveiling the Essential Elements of Fo
od by Ali Bouzari is a "how cooking works manual" that any serious cook should devour. You can read more about this title in our review post. Our contest is open for three copies of Ingredient for members in the UK, Canada and US until January 3rd, 2017. EXPIRED.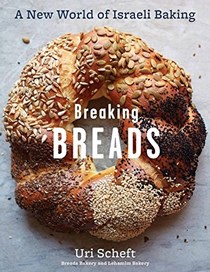 Uri Scheft's Breaking Breads is magic. It is tied for the number one spot on my best cookbooks of 2016. You can read more about this title on our review post which includes a recipe for Jerusalem Bagels and Three copies of this title to our EYB members in the U.S. in our giveaway post which expires on January 6th, 2017. EXPIRED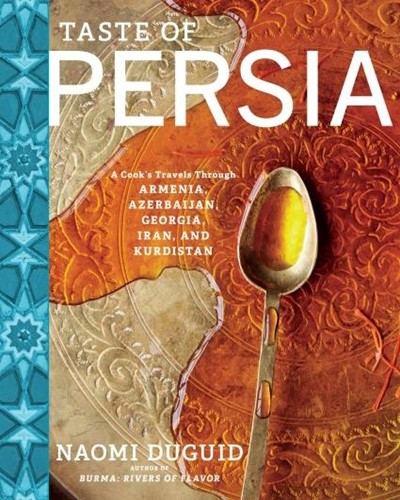 In Taste of Persia: A Cook's Travels Through Armenia, Azerbaijan, Georgia, Iran, and Kurdistan, Naomi Duguid delivers another world to us by journaling her travels. Taste of Persia contains 125 recipes, blanked with narrative and photographs of the people and landscapes that bring this far-away world closer to the reader. To read more about this title and try two recipes, please see our review and recipe post. Our giveaway is open for US members until January 9th, 2017. EXPIRED.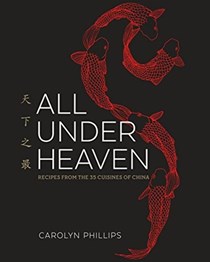 All Under Heaven: Recipes from the 35 Cuisines of China by Carolyn Phillips is one of my picks for top cookbook of 2016 and has found its deserved way to many best books list. Carolyn is the writer of the blog, Madame Huang's Kitchen. All 400 of her blog recipes are indexed on Eat Your Books (add them to your bookshelf with one click.) You can read more about this fanstatic title in our review and recipe post. Three copies of this fantastic book are offered in our giveaway for US members until January 13th, 2017. EXPIRED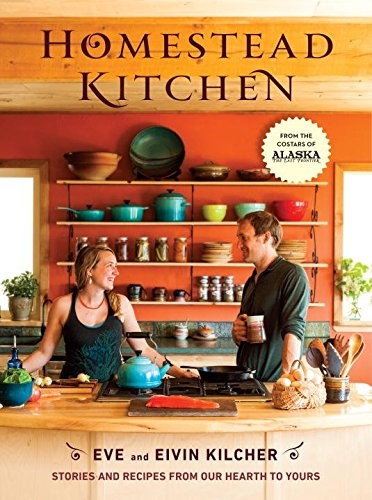 Homestead Kitchen: Stories and Recipes from Our Hearth to Yours, the debut title from Eve and Eivin Kilcher, is the back-to-nature lover's dream. Beautiful photographs, recipes made with fresh produce, wholesome ingredients along with homesteading tips and stories – make this an all-around great read. You can find out more about this title and try two recipes over at our review post. Our contest post is open for US members until January 18th, 2017.
Updated 1/10/17
The Taste of Egypt: Home Cooking from the Middle East by Dyna Eldaief is open worldwide until January 31st, 2017. Be sure to enter our giveaway and read the author interview.
Italian Street Food: Recipes from Italy's Bars and Hidden Laneways by Paola Bacchia's giveaway is open until February 5th, 2017 for U.S., U.K. and Australian members. Be sure to check out my review the recipe post.
Modern Pressure Cooking: More Than 100 Incredible Recipes and Time-Saving Techniques to Master Your Pressure Cooker by Bren Herrera is available to U.S. and Canada members along with a grand prize of an Instant Pot! Check out my review and recipe post. This giveaway is open until February 7th, 2017.
Butter Celebrates!: Delicious Recipes for Special Occasions by Rosie Daykin's contest is open until February 9th to US members. Be sure to check out my review and recipe post.
The contest for Mad Genius Tips: Over 90 Expert Hacks and 100 Delicious Recipes by Justin Chapple and Editors of Food & Wine is open to US members until February 12th. The recipe and review post shares a tutorial on how to core zucchini and then use that zucchini for Sesame Zucchini.
Be sure to check for other giveaways that have been added.