Cookbook Gift Guide for Bakers
December 7, 2016 by Jenny
The fall and winter are synonymous with baking more so than any other time of the year. What would Thanksgiving be without pie, or Christmas without cookies, or Hanukkah without rugelach or snow days without brownies and hot chocolate? Pretty sad – that's what it would be. Pretty sad.
Today, I've put together a baker's dozen of great baking books that any baker would love to receive this season. A few titles are from 2016 but the bulk are from years prior. Best books were covered in my Forty Best Cookbooks of 2016 (including new baking titles), books for art and music lovers, and books for entertainers were covered in prior guides. Gift any of these titles and you will find yourself looking for your own Bakery Shoppe sign.
Giving the gift of a baking book can be just as very rewarding for the giver as the receiver. One might very well find themselves on the receiving end of a special basket of goodies as a thank you. My last gift guide will be up by Saturday and will focus on cooks of all levels from beginners to gourmets.
If you wish to purchase any of these titles for someone on your gift list (or yourself), be sure to use the Buy Book button to help support Eat Your Books' indexing efforts. Lastly, An EYB subscription makes the perfect gift for cookbook lovers – each gift certificate purchase qualifies you for an entry to win a lifetime membership for yourself.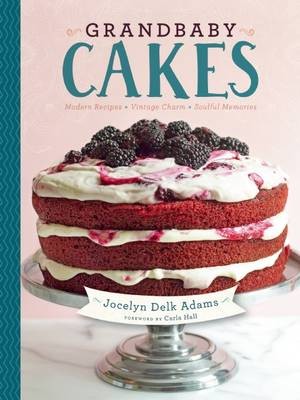 Grandbaby Cakes: Modern Recipes, Vintage Charm, Soulful Memories by Jocelyn Delk Adams is a collection of time-honored recipes, served up in exciting new ways with a nod to generations before. Sea Salt Caramel Cake, S'more Lava Cakes, and Peach Cobbler Shortcake are extraordinarily beautiful in this book. The author even shares a From Scratch Mix recipe, which can be made ahead and stored, much like boxed cake mix without all the unnecessary ingredients. For that someone special who always comes to a gathering offering a cake, this book is for them.
Crumb: A Baking Book by Ruby Tandoh, a finalist of the The Great British Bake Off, is packed with gorgeous photos and new and exciting recipes. Morning muffins with grapefruit, orange and white chocolate loaf cake, lemon and basil tart, rosemary pecan pie, and banana thyme tart – all await us in this debut offering. (Ruby has since published her second title Flavour which you can learn more about in my review.) Crumb is the perfect combination of sweet and savory, simple and complex. I hope to be seeing more from this talented young cookbook author.
French Desserts by Hillary Davis is striking from its eye-catching cover of the Giant Break-and-Share Cookie, to the photographs of the vibrant French countryside and city markets. Hélène's Grandmother's Rice Pudding Cake Bathed in Caramel, Pumpkin Seed Tuiles, Grand Marnier Mousse, and a stunning Fresh and Dried Fruit Salad in Sweet Basil Syrup are examples of a few of innovative recipes from this title. The classics are here as well such as Breton Butter Cookies and Chocolate Sables. I have made the Orange Madeleines with Orange Glaze a few times now. They are truly magical because they disappear. For more information on this title, check out my review and recipe post – where you will find recipes for that cover cookie and those magic Orange Madeleines. Hillary's books are not to be missed.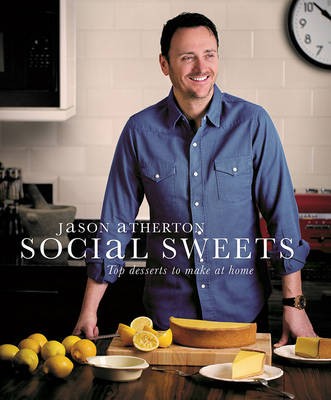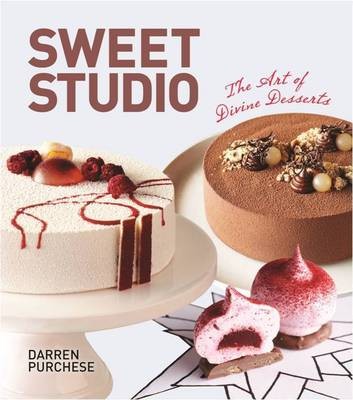 Sweet Studio: The Art of Divine Desserts by Darren Purchese is another new purchase. I had ordered Lamingtons & Lemon Tart and included that title in my best of 2016 post and as is my norm, I went in search of other books by Darren. Sweet Studio is absolutely a show-stopper. Multi-component desserts have always intrigued me and this book breaks down the steps to create a Smoked White Chocolate, Coffee, Aniseed & Lemon cake what would wow Pierre Hermé. I'm longing for some time to play with these recipes and also wondering when the next title from this pastry genius will be forthcoming? Darren…tick tick.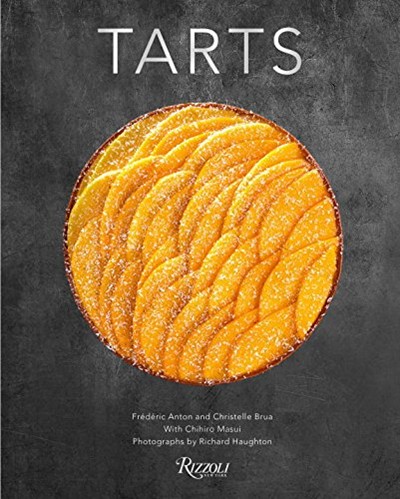 Tarts by Frederic Anton and Christelle Brua and Chihiro Masui is a collection a selection of tarts that hit all the notes – classic and modern, sweet and savory and present them with 130 photographs by Richard Haughton. Each tart is photographed as circles of deliciousness that could easily be perceived as far too gourmet and complicated for us mere mortals. This book, however, is not all style and puffery, there is substance behind Tarts. The recipes contain clear-cut instructions that are detailed, yet concise, and simple to follow. More information and a recipe from this title can be found on my review post.
Breaking Breads, The Cardamom Trail, Layered, Art of the Pie, Dorie's Cookies, Marbled, Swirled & Layered, The Vanilla Bean Baking Book, Classic German Baking, The Baker in Me, Lamingtons & Lemon Tarts, Panetteria and Better Baking are covered on my Top Books of 2016. Be sure to check that post out for more information and links to full reviews and giveaways. Happy gifting and baking!