For better pie, add flavor to the crust
August 28, 2016 by Darcie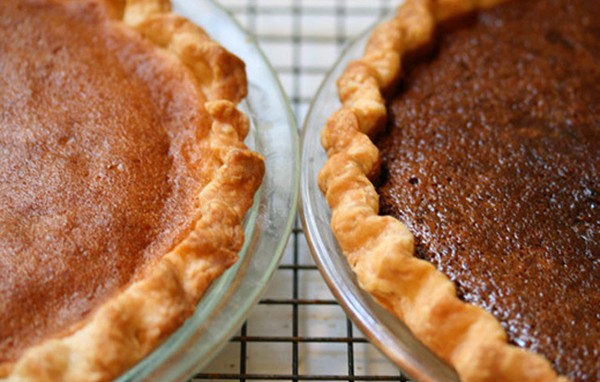 When we bake pies, we usually focus on adding flavor by tinkering with the filling. Spices and aromatics like ginger and cinnamon boost the flavor impact. By only concentrating on the filling, however, we are missing a great opportunity, says Bon Appétit magazine. They explain why we should be flavoring our pie crusts.
Bon Appétit was inspired by Ashley Capps, pastry chef at Buxton Hall Barbecue, one of the magazine's top restaurants for 2016. Capps adds flavorings to her pie dough that complement or enhance the fillings, like using ground ginger and black pepper to bring out enhance her hot toddy pie.
Senior Associate Editor Claire Saffitz created a handful of combinations, plus gathered a few tips to get us started. The biggest caveat to adding flavors to a pie crust is to avoid liquid ingredients (except for concentrated extracts) as too much liquid can make your crust tough. Instead, stick to things like spices, herbs, and zest. Be judicious in your use of any ingredients you choose so you don't have flavor clashes or overwhelm a delicate filling.
Some of the combinations that Saffitz suggests are allspice and orange blossom water for a pumpkin or sweet potato pie filling, poppy seeds and thyme for a lemon meringue pie, or rosemary plus orange zest for an apple pie.
Photo of Bakewell pie and Chocolate raisin pie from United States of Pie: Regional Favorites from East to West and North to South by Adrienne Kane