Taco Tuesday (and Wednesday and Thursday…)
January 19, 2017 by Darcie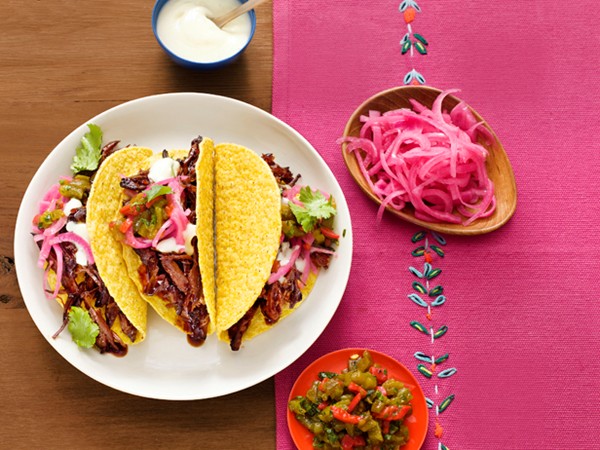 Do you love tacos enough to eat them every day for a year? Food critic Mike Sutter does. For a series he's writing for the San Antonio Express-News, Sutter plans on eating tacos every day in 2017. There's no doubt he can pull off this feat – he did it before, in 2015, when he worked in Austin, Texas.
The project is dubbed, appropriately enough, "365 days of Tacos." Sutter will eat at a different taco stand every day and report his findings. Based on his previous experience, he'll eat over 1,600 tacos by the time he's finished. Although Sutter struggled to find 365 taco stands/taquerias in Austin, he had trouble getting the list down to that number in San Antonio, which has a taco culture that goes back several decades.
If you think that eating tacos every day would result in significant weight gain, you may be surprised at Sutter's previous experience. He said that when he first did the experiment, he lost 10 pounds. He attributes this to the fact that tacos contain a lot of protein, and use fresh, natural ingredients instead of highly processed ones. Sutter believes that tacos from small mom-and-pop eateries are quite healthy. "It was small-plate, farm-to-table before that was a popular thing in food," he notes.
Photo of Bobby Flay's red chile short rib tacos from Food Network Magazine