Top Chef's Tribute to Edna Lewis
January 8, 2017 by Jenny
Top Chef is one of my favorite cooking shows – the chefs' creations are inspirational and I find that I learn something new from most episodes. And then, of course, like any good cookbook slueth, I start stalking Amazon for cookbooks from my favorite contestants.
Many Top Chef alums have cookbooks that are on my shelves Naomi Pomeroy's Taste & Technique, Stephanie Izard's Girl in the Kitchen, Mike Isabella's Crazy Good Italian, and Sam Talbot's The Sweet Life (2011) and 100% Real (coming in April). There are many others who have found cookbook fame from appearing on the show including Carla Hall who found success on The Chew in addition to penning several books.
Two Top Chef frenemies from this season have cookbooks coming out this year John Tesar's Knife: Texas Steakhouse Meals at Home and Katsuji Tanabe has Mexikosher: More Than 100 Original, Mexican-Inspired Kosher Recipes – I am looking forward to these titles. Tesar, the self-proclaimed calmer-gentler-Tesar, has grown on me and the charming bow-tie wearing Katsuji is fun to watch. I just hope Katsuji's editor tapered down the chef's need to keep adding more and more to his dishes.
Just as the popular Bravo show has been a catalyst for contestant's careers, it recently helped to skyrocket sales and bring well-deserved attention to a culinary legend. This past week's episode paid tribute to Chef Edna Lewis, America's first African American celebrity chef. As I watched the show, I was grateful that I had several of her cookbooks in my collection because I knew her titles would fly off Amazon's shelves and indeed they did. Most of her books are temporarily out of stock and those used book sellers with copies have inflated their prices. I should have gotten off the couch, Wednesday night, and wrote this post immediately but this nasty bug I've been dealing with won. The Washington Post's article provides more information.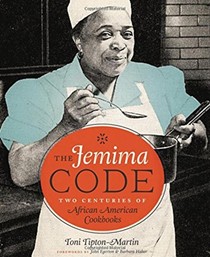 On this celebration of Edna Lewis' life, two of the guest judges were Toni Tipton-Martin, the author of The Jemima Code and A Taste of Heritage and Alexander Smalls, the author of Grace the Table and the upcoming, The Cecil Cookbook. These two powerful guests helped to mentor the contestants – many of them having no idea who Edna Lewis was – in their preparation for the dinner for guests and judges. Toni Tipton-Martin, is an American treasure herself, if you do not own The Jemima Code, you need to rectify that. The Cecil Cookbook, Smalls' upcoming title is going to be a must-have and was co-written with his Executive Chef, JJ Johnson. Smalls' restaurant the Mintons, which is next door to the now shuttered Cecil, is still open and I am going to try to get there on my next trip back home to New York.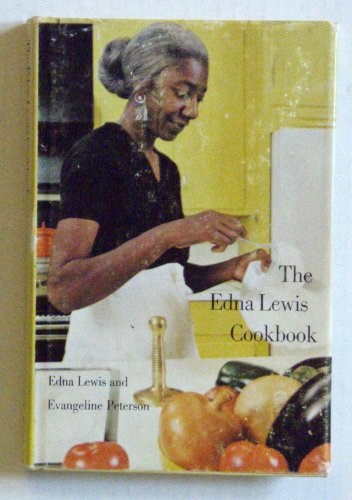 Wednesday night's Top Chef episode was a touching tribute to Miss Lewis who has been tauted as the South's equilavent to Julia Child. The granddaughter of an emanicipated slave, her early work as a seamstress included making a dress for Marilyn Monroe. In 1949, her culinary career began when she became the cook for Cafe Nicholson, a cafe that was frequented by writers, celebrities and political figures. With the encouragement of the infamous Judith Jones, in 1972 she took her handwritten recipes and The Edna Lewis Cookbook was published. The rest, as they say is history.
I, for one, appreciate that Bravo's Top Chef showcased the legendary Edna Lewis so that future generations of cooks and chefs can draw inspiration from her works. More information about Chef Lewis can be found at the Edna Lewis Foundation.