This chef is tired of over-the-top food
October 18, 2017 by Darcie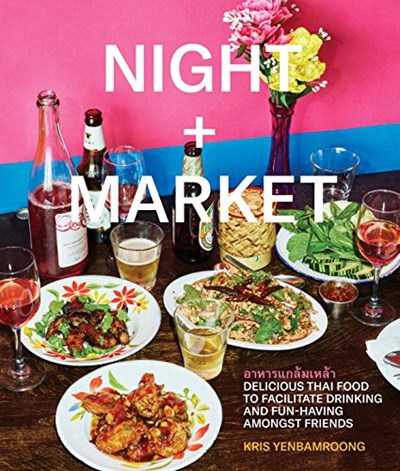 When food crazes include rainbows, unicorns, and mash ups of foods, it's safe to say that over-the-top is definitely in style. However, that's no longer the philosophy of Los Angeles chef Kris Yenbangroom, who is set to open his third restaurant. When he first opened his place, called Night+Market, he admits he had a "heavy hand" when it came to flavors. Over time, he says he has become more confident in his cooking, and now opts for more restraint. "I don't want to blow people's minds every second," he says. "Especially these days, a lot of attention is given to how over-the-top and crazy stuff is. Honestly, I'm just interested in being a good neighborhood spot."
The chef, who was born in the US but who spent a significant portion of his childhood in Thailand, is known for creating spicy, sharp Thai party food. Yenbamroong strips down traditional recipes to wring maximum flavor out of minimum hassle. He is releasing his first cookbook, which is named after his restaurant (watch this blog for an upcoming promotion and review). Night+Market is the story of his journey from the Thai-American restaurant classics he grew eating at his family's restaurant, to the rural cooking of Northern Thailand he fell for traveling the countryside. Despite its inspiration, the book is not about cooking in Thailand; rather it's about making Thai food where you live. Most of the ingredients can be found in regular supermarkets.
All the recipes in the cookbook are the actual ones used at the restaurant. "We have 400 covers a day, and we only have like 45 seats," Yenbamroong says. "That's a lot of turns. So in order to do that with a small kitchen, you have to make it pretty simple and as efficient as possible. And we put it in the book that way."
Seen anything interesting?
Let us know
& we'll share it!