Featured Cookbooks and Recipes
October 20, 2017 by Christine
Did you know adding online recipes to your EYB Bookshelf is a really great way to build your personal recipe collection? You can do this even if you have a free membership!

Try it out now and see how easy it is. Browse the recipes below, choose one that appeals, click on the link, and add it to your Bookshelf. (Make sure that you are signed in first.)

All the recipes we feature in these weekly round-ups have online links so you can add any of them to your Bookshelf.

Happy cooking and baking everyone!
Member Photo of the Week:
Limoncello Cupcakes from Baking Chez Moi: Recipes from My Paris Home to Your Home Anywhere by Dorie Greenspan
Photo submitted by our own Jenny. Have you uploaded any of your own photos yet? Learn more!
From Blogs: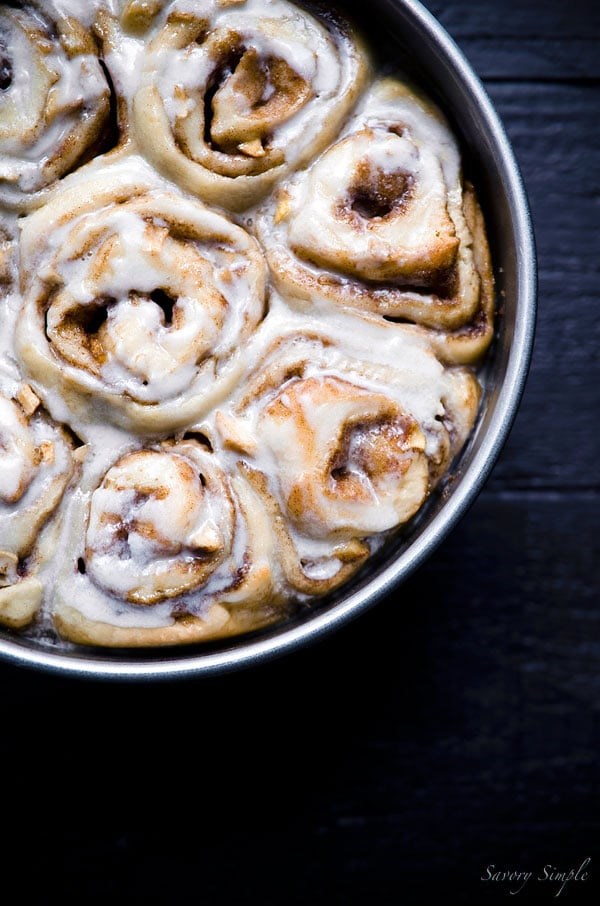 Apple Cider Cinnamon Buns from indexed Savory Simple
From Cookbooks:
6 recipes from Dinner & Party: Gatherings Suppers Feasts by Rose Prince
Enter the Dinner & Party WORLDWIDE GIVEAWAY!
5 recipes from A Grandfather's Lessons: In the Kitchen with Shorey by Jacques Pépin
Enter the A Grandfather's Lessons GIVEAWAY! (US only)
10 recipes from Cakes by Melissa: Life Is What You Bake It: 120+ Recipes for Cakes, Icings, Fillings, and Toppings for Endless Flavor Combinations by Melissa Ben-Ishay
Enter the Cakes by Melissa GIVEAWAY! (US/CAN only)
9 recipes from Eat Right: The Complete Guide to Traditional Foods, with 130 Nourishing Recipes and Techniques by Nick Barnard