Truffle prices surge due to poor harvest
October 30, 2017 by Darcie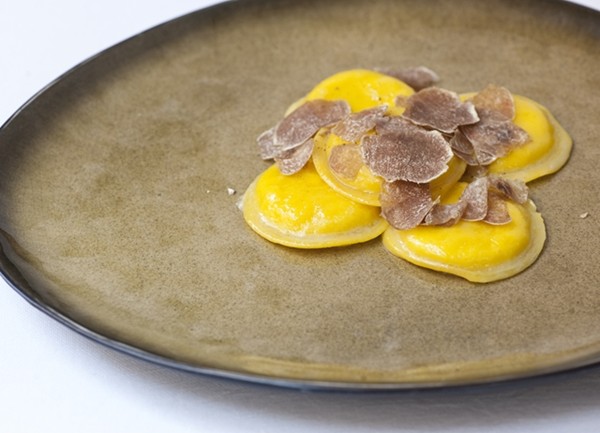 Truffles have long been associated with haute cuisine. Brillat-Savarin called truffles "the diamond of the kitchen", and the delicious fungi have graced fine dining menus the world over. Truffles are notoriously finicky to grow, steadfastly resisting attempts to cultivate them. This results in truffle prices being high even in good years – which 2017 is not. Bloomberg reports that white truffles are scarce this fall, leading to prices of up to $3,200 USD per pound.
This year's hot summer and dry fall contributed into a dramatically smaller harvest than last year's abundant crop – up to 90 percent less in some regions of Italy. The spike in prices provokes consternation among chefs who rely on the delicate tubers to accentuate dishes. Most of them will absorb at least some of the increased cost.
"You don't make money with truffles-you are providing a service," says Michael White, chef and co-owner of the Altamarea Group. He's limiting the number of staff who are allowed to slice the truffles so there is less waste. Other chefs will revamp their menu to include dishes that don't rely as heavily on the tubers or slightly shrink the serving size.
If you like to use truffle oil, truffle salt, or truffle butter to flavor your food, the price spike probably won't be noticeable. Prices for these type of preserved products aren't as volatile because the oils and butters are made with last season's truffles, which were frozen to preserve their flavor.
Photo of Egg yolk ravioli with truffle and Parmesan from indexed blog Great Italian Chefs by Daniele Usai
Seen anything interesting?
Let us know
& we'll share it!