Cooking Channel takes a chance on a new show
November 16, 2017 by Darcie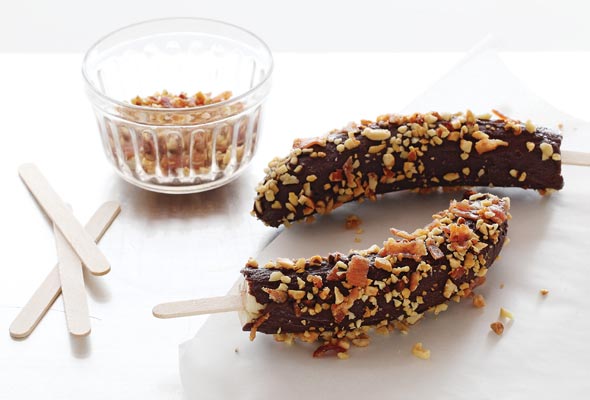 Cooking Channel is debuting a new cooking show tonight and tomorrow, and its future rests entirely on how many viewers it attracts in those two showings. Columbus, Nebraska native and food historian Jason Liebig created and hosts the program, titled Food Flashback.
According to the blurb on Cooking Channel's website, the show "takes a trip down memory lane exploring snacks and treats from our past that have gone away only to return again." Liebig discusses nostalgic favorites like the Twinkie, Surge soda, Oreo O's cereal, and more.
The show airs later this evening and tomorrow at 1 pm Eastern Standard Time. Liebig says that how well the show does in these initial airings will determine if Cooking Channel will pick up the show for additional episodes.
Photo of retro favorite Frozen chocolate-covered bananas from Leite's Culinaria by Matt Armendariz