Cookbook Gift Guide for the Ultimate Collector
December 10, 2017 by Jenny

We all know someone special, like myself, who has the mother lode of all cookbook collections. We want to give them the greatest gift of all – a cookbook that they don't own, but how does one know without having access to their Eat Your Books profile and even then have they indeed loaded all their titles?
I have put together a list of cookbooks that likely will not be in those super-collectors' collections so that you will be forever known as the gift whisperer. For other ideas for those less-obsessed collectors, be sure to check out my Top Books of 2017 and my earlier gift guide which shares links to guides from prior years. All gift guides have been tagged with #giftguide so that you can click that tag and bring them all up.
Please remember, if you are interested in buying any books (or any items from our affiliates), using the BUY BOOK button for your purchases helps support our indexing efforts and you can access our affiliate stores through these direct links Amazon US, Amazon CA and Amazon UK with the same result.
Global Cuisine

The Iraqi Table by Raghad Al Safi is the result of the author having collected recipes for over a decade, refining and then compiling them in this stunning book. The Iraqi Table is a loving tribute to the author's motherland and its food which bears the influence of many cultures and eras, making it a rich, eclectic and complex culinary experience. This book needs to be on everyone's shelf as is it filled with photographs that capture the soul of Iraqi cuisine preserving it for those who have left this complex country or those who have never been. The recipes are utter perfection and tempt me like no other book on this varied and vibrant area of the world. From street food to comforting meat dishes and delicious desserts, the 100 authentic recipes here along with personal anecdotes all pay homage to the author's love of her heritage and the family table.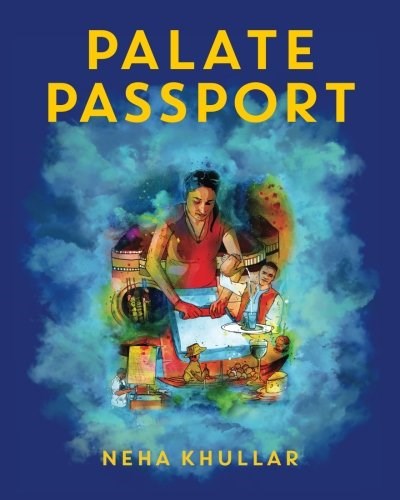 Palate Passport by Neha Khullar takes readers on a trip around the globe to learn about the people, places and history where each extraordinary dish was discovered. Along with recipes and personal stories, readers will feast on other relics collected along the way including original artwork from India, beautiful photos from Portugal and age old rituals from Croatia. Both a cookbook and short story collection, the book will serve as inspiration to cook international dishes at home and motivation to travel with these dishes as a compass.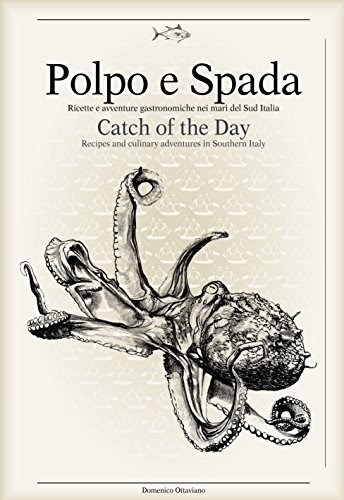 Polpo E Spada: Catch of the Day: Recipes and Culinary Adventures in Southern Italy by Domenico Ottaviano shares stunning photographs of the sea- and land-scapes of Italy and the luscious seafood dishes and recipes that are unlikely to be found elsewhere. From antipasti to main courses, fresh seafood is featured with one tempting dish after another. Pinzimonio of caramote prawns with chicory tips, Couscous with white amerjack ragout, and Cuttlefish stuffed with savoy cabbage and pine nuts are just a few examples. This book is the choice for the seafood or Italian food lover or anyone who appreciates gorgeous food and scenic photography.


Other global titles for gift giving include:

Advanced Cooking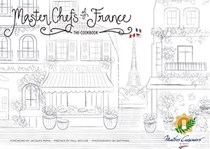 Master Chefs Of France, The Cookbook is a stunning volume filled with beautiful photography that can also double as a coffee table book. 77 of the best French Chefs in the world share their trusted recipes including appetizers, soups and main course dishes. 154 recipes in all with a forward by Jacques Pépin and preface by Paul Bocuse with gorgeous photography by Alan Batt, known as Battmann.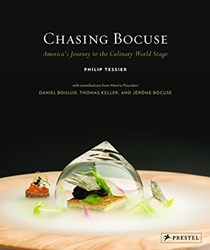 Chasing Bocuse: America's Journey to the Culinary World Stage by Philip Tessier is a book brimming with personal anecdotes, vibrant pictures, and a course-by-course offering of recipes for the home chef from the famous competitions. As Tessier describes the journey to the competition first as competitor, then as coach including the chaos, pressure, and the glorious result, readers will feel every heated moment. With a collection of recipes for meals served at every stage, readers will be able to taste those moments as well. Combining a great story with recipes crafted by America's culinary giants, this beautiful celebration of a historic victory will make every reader feel and cook like a champion.

Advanced cooking – one more level up
Caldos / Broths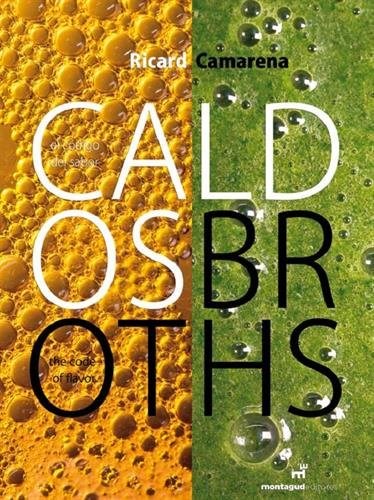 by Ricard Camarena is for the cook or chef that wants to understand the complexity of creating broths, sauces and soups. This book is written in both Spanish and English and unlocks the code of flavor in broths that are the backbone of most dishes. Camarena oversees a cluster of Michelin-starred restaurants that have generated a great deal of excitement. A major reason for that excitement is chef's intensely flavorful broths, which underlie nearly all his dishes and are prepared using innovative methods. Here, he lays out his philosophy and techniques for making and using broths. This is definitely one area of cooking that I wish to master and I look forward to soaking in the knowledge shared in this title.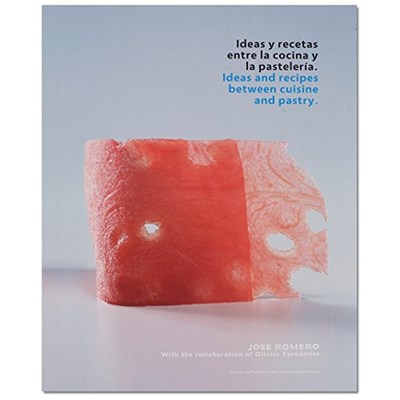 Ideas and Recipes between Cuisine and Pastry by Jose Romero is where sweet and savory disciplines converge. The book is presented both in English and Spanish with 27 chapters with over 40 creations with step-by-step photographs. Like Caldos above, this book will strengthen your understanding of balancing flavors to create the perfect bite.
Restaurant/farm to table
The Volante Farms Cookbook: A Century of Growing by Ryan Conroy is a beautiful seasonal title that shares the history of the farm that began in the western foothills of Italy in 1881 and lands in Massachusetts where Volante Farms is located. Recipes include Peach polenta upside-down cake, Last of the tomatoes bread pudding, and White chocolate rhubarb scones along with vibrant photographs. This new title deserves your attention.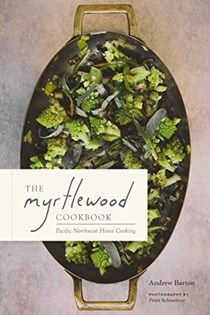 The Myrtlewood Cookbook: Pacific Northwest Home Cooking by Andrew Barton shares beautiful home cooking that takes cues from the kitchen gardens and forest harvests of the Pacific Northwest. Andrew Barton and his friends run Secret Restaurant Portland, a monthly supper club. After hosting dinners for five years, a culinary style emerged that reflected his practical approach to cooking: accessible recipes alive with flavor, lovely on the plate and the palate. This title delivers 100 recipes that amplify the tastes, colors, and textures of summer tomatoes, fall mushrooms, winter roots, and spring greens. You will gain nearly as much from reading these recipes as from cooking them. We will be bringing you a full promotion on this beautiful book soon.
Modernist Cuisine
Of course, every serious cook and baker would love the Modernist Cuisine titles. They carry a hefty price tag and deservingly so. Modernist Bread is the newest addition to the Modernist family and has been the recipient of stellar reviews. Modernist Cuisine and Modernist Bread are on my wish list. Modernist Cuisine at Home I own and love and provides a glimpse into the genius minds behind these titles.
I hope this unique list helps you for those hard-to-buy-for cookbook lovers.