Food52 creates a cookbook club
February 1, 2017 by Darcie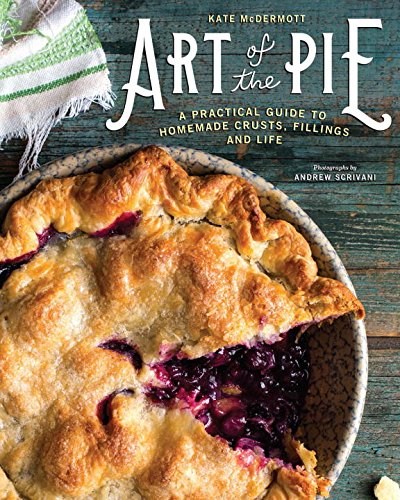 Just a couple of weeks ago we discussed the rise of cookbook clubs here on the EYB blog. Today indexed blog Food52 added to the trend by announcing its inaugural community cookbook club. Those who were paying close attention may recall that the site hinted at starting a club last fall, and now they are following through on that.
The first book that Food52 is exploring is Kate McDermott's highly-regarded Art of the Pie: A Practical Guide to Homemade Crusts, Fillings, and Life. There are three simple steps to participate in this inaugural club: 1) buy the book, 2) cook from it, and 3) report the results. You can do the last step either via social media (by sharing mini-reviews, photos, or tips you learned) or by participating in the day-long Food52 Hotline discussion on Monday, February 27th.
Kate McDermott will be joining the hotline from noon to 1:00 p.m. Eastern (US) Standard Time. If you have been thinking about giving an online cookbook club a whirl this one may provide a good "test drive", especially for the 93 of us EYB Members who already have the book. Perhaps it will also push a few people over the edge to finally picking up a copy of the excellent Art of the Pie. Don't forget to read Jenny's review of the book, which includes a recipe excerpt.