February 2017 – Cookbook Roundup
February 20, 2017 by Jenny
Each month I happily wade through hundreds of cookbooks, selecting and reviewing all the best new releases from the USA, Canada, UK, Ireland, Australia, and New Zealand (and other countries). The only thing left for you to do is to add them to your Bookshelf.
If you are planning to purchase any of these books for yourself or as gifts, please use the Buy Book link as we will receive a small affiliate fee that will allow us to index more books. You don't even need to buy the book you clicked from, we get affiliate revenue for anything you buy from Amazon over the next 24 hours after clicking the link. You will find the Buy book link (pale blue box to the right of Bookshelf) when you click on the book titles highlighted in this post (or any post) – your support is very much appreciated.
And just a reminder – our World Calendar of Cookbook Events shares author signings, classes, bookstore events and more and we have many great giveaways open here at Eat Your Books. Be sure to enter and check your email folders for notifications.
Now to the roundup, February has a nice selection of titles ranging from a book devoted to Pho and one that will have you cooking with cocktails to titles designed to bring us around the table with family and friends. There are a 75 books this month – let's get started.
USA
Dulce de Leche: Recipes, Stories, & Sweet Traditions by Josephine Caminos Oria is a cookbook and memoir rolled into one. The Buenos Aires born author and founder of La Dorita, a small-batch, all-natural line of dulce de leche products, shares stories and recipes dating back to when the family moved to America and she cooked by her grandmother Dorita's side. The book is beautiful with lovely illustrations throughout and includes five recipes for variations of dulce de leche alone! Josephine shares soulful recipes that will start your day off with breakfast and end with a comforting dinner followed by a luscious dessert.

Back Pocket Pasta: Inspired Dinners to Cook on the Fly by Colu Henry outlines how a well-stocked kitchen and a few seasonal ingredients can be the motivation for delicious, simply prepared meals in the time it takes to boil water. Pantry staples give you a head start, so you can plan your meal on the way home from work. If you know that you have a tin of anchovies, parmesan, and panko bread crumbs, you can pick up fresh kale to make Tuscan Kale "Caesar" Pasta. Or if you have capers, red pepper flakes, and a lemon, you can make Linguine with Quick Chili Oil. With genius flavor combinations, a gorgeous photograph for every recipe, and a smart guide to easy-drinking cocktails and wine, this book will inspire you to cook better meals faster. Colu has a number of events scheduled to promote her book.
The Pho Cookbook: Easy to Adventurous Recipes for Vietnam's Favorite Soup and Noodles by Andrea Nguyen delivers the definitive guide to all things pho. Gorgeous photographs throughout with recipes for variations of pho and add-ons to make your bowl of comfort pop. Recipes for Panfried Pho Noodles, Pho Pot Stickers and Pho Noodle Rolls will add some tasty elements to accompany Vietnam's favorite soup and noodles. Andrea's books are perfection and be sure to check out the event she has scheduled to celebrate this book.
A Meatloaf in Every Oven: Two Chatty Cooks, One Iconic Dish and Dozens of Recipes – from Mom's to Mario Batali's by Frank Bruni and Jennifer Steinhauer delivers wit and sustenance in the form of warm, comforting meatloaf recipes. Marilyn Pollack Naron's illustrations adorn this fun title that will have you gathering ingredients to make Bobby Flay's Korean-Style Meatloaf with Spicy Glaze or Alex Guarnashelli's Mom's Meatloaf in no time. Frank and Jennifer have a few events on the calendar to talk about their new book – check to see if they are in your area.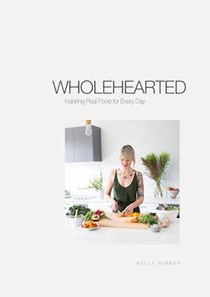 Wholehearted by Kelly Gibney is filled with over 100 recipes for inspiringly accessible nourishing meals. This title which is being released in New Zealand (and available in the US and UK) contains recipes to cater to everyone's dietary requirements. An abundance of gluten-free, sugar-free, dairy-free, vegetarian and vegan options for ideas for breakfast through to dinner and dessert ensures that feeding everyone in your life, including yourself, with wholesome food that is both delicious and easy, never feels like a chore ever again.



Belgium
Seen anything interesting?
Let us know
& we'll share it!