James Beard Cookbook Award nominees
March 15, 2017 by Darcie
Today the James Beard Foundation announced its 2017 cookbook award nominees. As usual, there is some overlap between this list and the IACP contenders, but in many categories the books are completely different. Deep Run Roots, which was the runaway winner at IACP – snagging several awards including Cookbook of the Year – is represented here in only one group: American Cooking. Joining it in that category are My Two Souths by Asha Gomez and Victuals by Ronni Lundy, offering the latter cookbook a chance at the victory it was denied at IACP.
Fans of Dorie Greenspan will be relieved to see Dorie's Cookies in the JBF list. This EYB Member favorite faces stiff competition in the Baking and Dessert category with another Member favorite not on the IACP list, Art of the Pie by Kate McDermott. Breaking Breads by Uri Scheft, the third contender here, is no slouch either.
The General category features three completely different books than IACP: Cooking for Jeffrey by Ina Garten, Cook's Science by Guy Crosby Ph.D and Cook's Illustrated Magazine, and Eat in My Kitchen by Meike Peters. Peters' book is the current focus of the Cookbook Junkies Cookbook Club.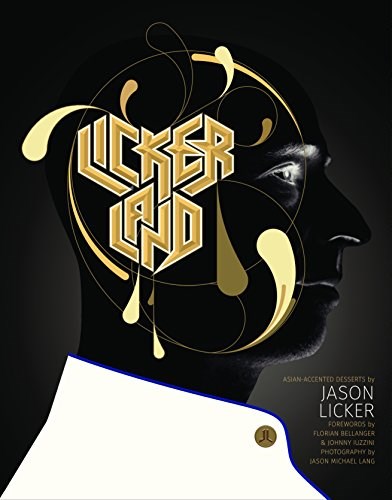 One book that completely slipped under our radar is in the Cooking from a Professional Point of View grouping. Lickerland: Asian-Accented Desserts by Jason Licker is the first effort from an "All-American fat kid" who went on to win Iron Chef Thailand. The book is a collection of the sublime creations and incredible life experiences that led Jason to over a decade of working in Asia.
Some of the stiffest competition is in the International category, where All Under Heaven by Carolyn Phillips goes up against Land of Fish and Rice by Fuchsia Dunlop and Taste of Persia by Naomi Duguid. Talented female cookbook writers dominate much of this year's competition.
The categories have remained nearly the same from previous year, with one small tweak and one larger change. The former Vegetable Focused and Vegetarian has morped into the shorter Vegetable-Cooking, while the Food Writing and Literature category completely transformed into the more limiting Nonfiction. (Does this say something about the JBF or the state of fiction food literature?) You can see all of the nominees on the EYB community page. The winners of the JBF awards will be announced on April 25, 2017; watch this blog for the results.