RIP Lucky Peach?
March 15, 2017 by Darcie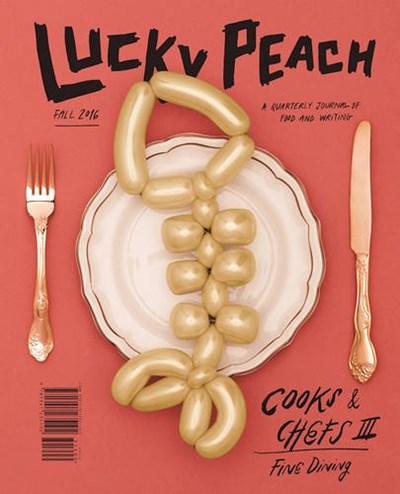 Lucky Peach, the brainchild of Momofuku chef David Chang and food writer Peter Meehan, burst onto the culinary scene six years ago with bold writing and a unique design. It pushed well beyond the boundaries of most food magazines with its graphic-novel inspired layouts and deep dives into subjects like ramen noodles. Eater reports that the magazine may be folding, as it has laid off most of its staff.
In addition to the quarterly magazine, Lucky Peach published three cookbooks: Lucky Peach Presents 101 Easy Asian Recipes, Lucky Peach Presents Power Vegetables! : Turbocharged Recipes for Vegetables with Guts, and The Wurst of Lucky Peach: A Treasury of Encased Meat. Each of the books received high marks from EYB Members and 101 Easy Asian Recipes resides on over 400 Member Bookshelves. There's one more book due out next month titled Lucky Peach All About Eggs: Everything We Know About the World's Most Important Food.
The magazine won nine James Beard awards along with a National Magazine Award for General Excellence. Copies of the inaugural issue are selling for over $100 on eBay. The Lucky Peach website doesn't note any indication that the magazine is ceasing publication, and it looks like you can still subscribe.
Eater reached out to the founders to ask about the magazine's future. Meehan was not available for comment, and Chang said that he was keeping his options open but declined to elaborate on what might be happening.