Cookbook Giveaway – How to Hygge
March 5, 2017 by Jenny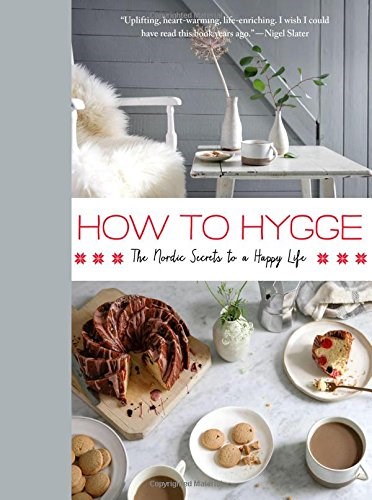 How to Hygge: The Secrets of Nordic Living
by Signe Johansen ushers the Scandinavian lifestyle trend right into our homes. Hygge (pronouced "HOO-gah") is effortlessly orchestrating normal everyday events into special and meaningful occasions. It's a feeling more than an effort that takes pleasure in other people's company along with sharing a meal or warm beverage.
For more information on this title, please
see our review and recipe post which shares a recipe
for comforting and delicious Cardamom Doughnuts.
We are pleased to offer five copies of this title to our EYB Members in the US.

One of the entry options is to answer the following question in the comments section of this blog post:

What recipe in the index would you try first?
Please note that you must be logged into the Rafflecopter contest before posting or your entry won't be counted. If you are not already a Member, you can join at no cost. The contest ends at midnight on April 12th, 2017.

Be sure to check your email spam folders for email notifications or check back on this post on the for the names of the winners.