The ultimate guide to Italian bakeries
April 16, 2017 by Darcie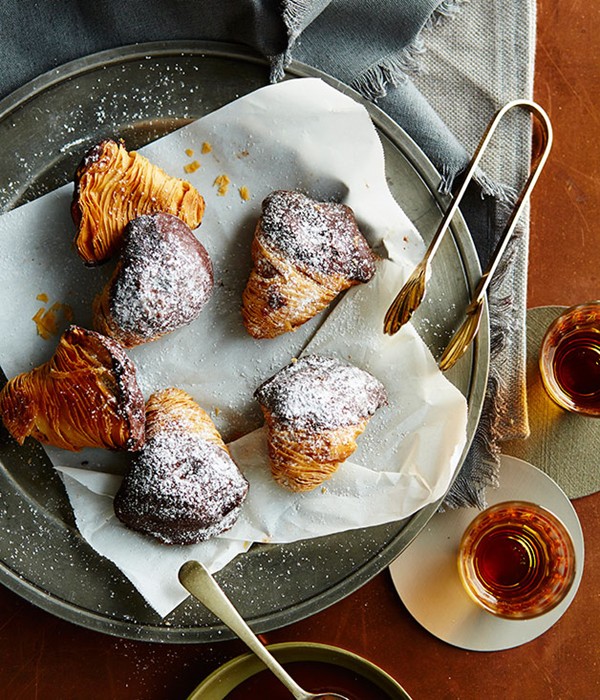 EYB Members, being very worldly, are likely familiar with a great many Italian baked goods and desserts like biscotti, pannetone, and cannoli. But these delicious treats are only the tip of the iceberg when it comes to Italian baking. Dozens more fried doughs, cookies, and frozen treats hail from Italy, with intriguing names like zeppole, cassatini, and pasticiotti. If you haven't heard of these, that's okay, because we found a in-depth guide to Italian baked goods that explains all of these and more.
Despite having unfamiliar names to those outside of Italy, many of these treats share characteristics with items we already love. For example, cartocci, deep-fried pastries from Sicily filled with custard cream or ricotta, resemble mini-twist doughnuts, and taralli share some traits with bagels. Others are more unusual, like mostaccioli (not to be confused with the pasta of the same name), which are cookies made from a dense, honey-flavored dough and often enhanced with cinnamon, cloves, almond, lemon, or chocolate. The beautiful cartellata are also unusual, made from curly ribbons of dough and sometimes soaked in boiling grape must.
In addition to describing the different treats, this guide offers something that everyone who has ever tried to order ricotta-filled flaky curved pastries will appreciate: a short video on how to pronounce sfogliatelle. The only caveat to reading the linked article is to make sure you do it on a full stomach or with time to whip up a batch of whichever sumptuous treat strikes your fancy.
Photo of Sfogliatelle from Australian Gourmet Traveller Magazine